My Review of "Ghostbusters: Afterlife"
This movie is all too familiar and quite predictable. Then why couldn't I get my face to stop grinning so stupidly throughout the movie?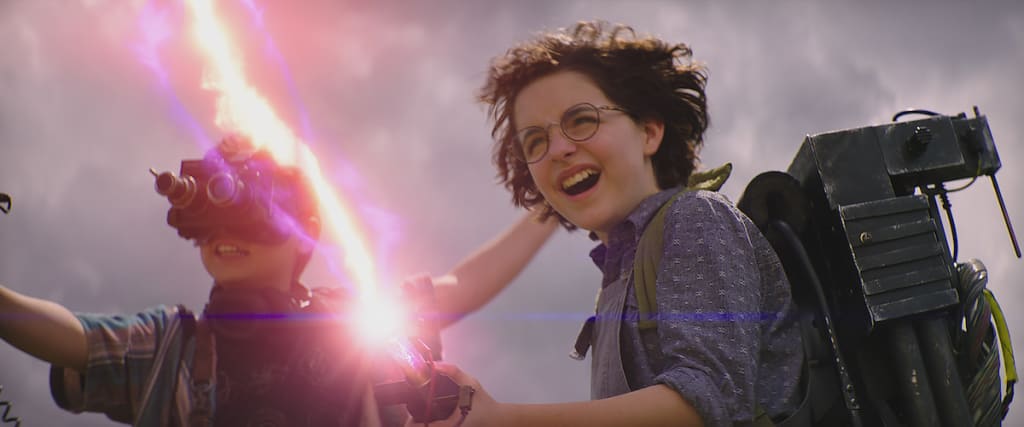 Ghostbusters: Afterlife is a long awaited Ghostbusters sequel that I've been waiting a while to see. This franchise has a special place in my heart as I have some history with this movie and after seeing this movie I can say I was a little choked up at certain parts. For those that didn't like Star Wars Awakens I think you might want to stay away from this movie though.
The movie starts off oddly enough with a disclaimer by the director Jason Reitman. He tells us not to give away too much of this movie and I won't be during this review. At least I can tell you how it all gets set up.
If you haven't seen the first Ghostbusters movie you might be totally lost in the first part of this movie. They give reference to a character named Egon who was one of the original Ghostbusters. Unfortunately due to some circumstances in the beginning of the movie he passes away.
With his passing he had entitled his daughter to gain possession of his farm property in a small town in the middle of nowhere. Egon has never really been a people person so all the townsfolk never really communicated with him. He was just known as the crazy dirt farmer.
Egon's daughter, Callie, isn't in the best situation herself. She's behind on payments and she's raising two children by herself. Unfortunately for her, Egon's farm isn't in the best condition. It's actually a dump that needs major remodeling.
So Callie brings her kids with her on this new adventure. They have to start their lives over again in this little town. Callie's daughter, Phoebe, is a young scientist in the making. She's actually more of the main character in this whole movie. Phoebe's brother Trevor is your stereotypical teenage boy trying to find friends and relationships.
Phoebe also has a partner in crime at school who aptly named himself Podcast. Phoebe and the rest of the family and friends slowly start to realize that this farm is more than meets the eyes. Egon was up to something and it's up to them to figure out what exactly is going on.
At its core, this movie is very reminiscent to the original Ghostbusters movie. I remember a lot of the same elements that was in the original movie replicated in this movie but with a twist. There are a lot of easter eggs and cameos in this movie that will have you smiling if you were a fan of the original movie.
In some ways I feel like this movie is kind of a sequel to the Ghostbusters movie as Star Wars: The Force Awakens was a sequel to the original Star Wars trilogy. Then again this movie did it slightly different. There are elements in this movie that made me feel like it was a Goonies movie as well. You really start to understand what they mean when they say this movie is about family by the end of the movie.
All of it was really well directed. I couldn't help but have a dumb smile on my face throughout this movie. It just makes me go back to when I first saw this movie in the basement with my father. He never did anything with us and it was just so odd that he would come and watch Ghostbusters of all movies with us.
The special effects were done so beautifully and consistent with a lot of the stuff that we've seen before in the original. I felt like this is the proper way of signing off a franchise and giving it to a new generation. Everything felt so respectfully done and with special attention to detail.
If you do get the chance to see this movie I highly urge you to watch it with the best sound possible. I watched this movie in AVX and the sounds of the ghosts and environmental sounds really add another element to this movie. This is a must watch in theatres because I don't remember the last time I was truly impressed with the sound system at a theatre. It was pretty much like a 3d movie but for my ears.
Overall, I have to say I have a biased opinion of this movie as the original movie has a special place in my heart. Seeing this movie was probably one of the most entertaining experiences I've had in the movie theatre in a long time. I know that this movie is quite predictable and takes on a lot from the original but I couldn't help but have fun throughout the runtime of the show. That's why I have to give this movie a 9 out of 10. Those that aren't fans of the original or haven't seen the original will not feel as much impact when seeing this movie. If you fall into this category I can't suggest this movie to you. For me I loved it!
review
I have tons of opinions that change constantly. I watch a lot of movies and play video games. There are some articles on my struggles with languages and dance as well.
Receive stories by Brian Anonymous in

your feed