My Review of "Full Count"
A sports drama that has a few misses but the effort was appreciated.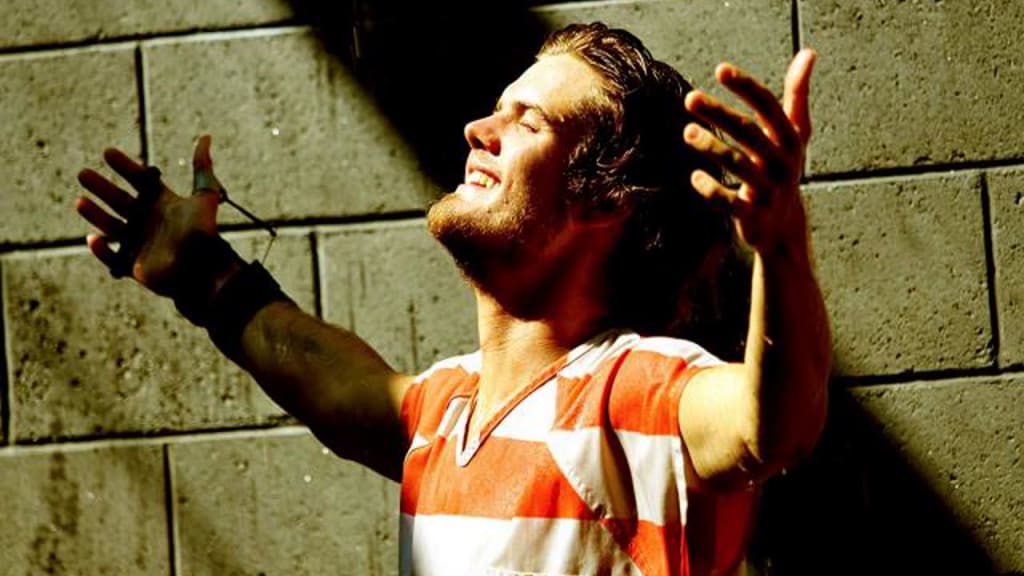 As I am writing this the whole world is under isolation due to the global pandemic we're experiencing. I needed something to watch that would uplift me so I perused through Netflix and the movie Full Count kept on popping up. All it mentioned was that it was a sports drama. Usually that's something I really like because they're usually formulaic inspirational movies so I decided to give it a try. Little did I know, this movie was a little bit of a curve ball.
The movie starts out as a typical sports drama. The main character is Milton, played by John Paul Kakos. He describes his love for baseball and how his dad, played by Jason London, taught him to love the game. Easy enough, I'm following this easy to follow formula. Quickly after that a whole bunch of issues started to arise.
We see Milton in the hospital and the police officer explaining how this guy attempted to kill a pedestrian while driving under the influence. The sheriff tells him that there's something wrong with that story. I immediately know something's up. They then go into a flashback.
Milton's father is in a financial crunch and can't keep his farm because of a drought. He's stressed out so he takes it out on Milton because Milton has a chance to leave their small town to go to college. This miraculously gets corrected in about 2 seconds in the movie. There's no real discussions or anything and then one minute later we see Milton entering college.
Already in the first 20 minutes of the movie I can tell that there's going to be really weird pacing issues with the movie. It continued to have tons of pacing issues throughout the movie. Things just kept happening all of a sudden so that the audience could understand a piece of information that would fit into the story. There was no real finesse in the way they delivered the information to us.
If they had finessed these scenes they could have had a whole TV series about this story. There was just too much in one movie. I think they could have simplified it and just went with one focused story and made a movie out of that.
Worst of all some of the acting is pretty awkward. I know they're supposed to be crying or sad but it wasn't very believable. It really took me out of the movie the way the way some of the scenes were either overacted or underacted with wooden expressions.
The concept of the story isn't bad though. They had some interesting ideas but unfortunately the execution wasn't really there. The manner in which they displayed the evidence throughout the movie made it fairly predictable to know what the outcome was going to be.
It was disguised as a sports movie but it is really about faith. This isn't a bad things. As a movie that talks about miracles I would expect it to have a happy ending and yes it does have a happy ending but it would end up a happy ending due to a number of supernatural miracles.
I've seen another movie that did a better job to realistically explain miracles that can happen. Unbroken: The Path to Redemption is a better example of of the power of faith. It also has its flaws but I liked the way that they realistically had their character learn that miracles do happen but you have to see the situation in a different way. In Full count, all of the miracles just miraculously happen. Then again Unbroken is based off a true story and Full Count is a fictional story so it's sort of like apples and oranges.
Overall, this movie was a bit of a time killer for me. I sort of checked out by the middle of the movie but I kept on going so I guess it was worth a passing score. I have to give this movie a 6 out of 10. It's definitely not for everyone but some religious viewers might enjoy it a little bit more than me. With that said I wouldn't recommend this movie to anyone or watch it again.
review
I have tons of opinions that change constantly. I watch a lot of movies and play video games. There are some articles on my struggles with languages and dance as well.
Receive stories by Brian Anonymous in

your feed