My Review of "Dennis the Menace"
A live action comedy in 1993 based on the beloved comic strip.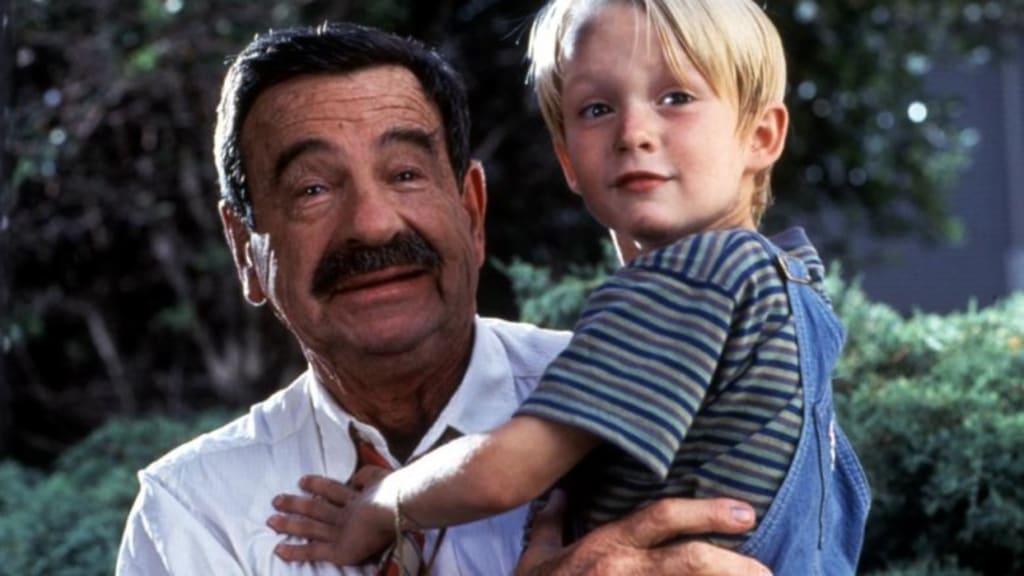 I remember watching Dennis the Menace long time ago when I was a kid. When I was a kid a had fond memories about this movie. As an adult I fear I might not have the same sentimentality about this movie as I did when I was a kid. There's only one way to find out, so I decided to re-watch the movie.
For those that don't know, Dennis the Menace was a comic strip by Hank Ketcham. It's about an naive mischievous boy that terrorizes his unassuming neighbor Mr. Wilson.
This movie continues that tradition. This time the title character Dennis Mitchell is played by Mason Gamble and Mr. Wilson is played by Walter Matthau. The premise isn't enough for a movie so they had to add an antagonist to the mix with Switchblade Sam, played by Christopher Lloyd.
Switchblade Sam is a thief that had rolled into their town looking to rob the neighborhood blind. He never really has a big role in the movie but they needed this character to extend the run-time of the movie. It's pretty blatant too. It's funny too because the way they introduce his character does not really work in today's sensitive climate. He comes in the the scene and you realize that the 90's were such an innocent time. Today people would expect him to be some sort of pedophile. I had to remind myself that this is a family film.
Much of the movie is based on some of the antics that Dennis plays on Mr. Wilson. All of them are "innocent" exaggerations of what we believe a normal mischievous kid would do. I'm sure a ton of parents wouldn't think that this movie was too far off about how crazy this Dennis was.
It only makes sense that they would make this movie at the time that they did. It was coming not too long after the crazy success of a little known movie called Home Alone. Dennis isn't far off from being the next Kevin McCallister. The similarities are eerie, they're both blonde mischievous boys that have good intentions that get into bad situations because they annoyed an adult so much that the adult had cast them out.
I have to say that the casting for this movie was totally spot on. Dennis' parents are played by Lea Thompson and Robert Stanton. They couldn't look closer to the comic strip. They perfectly personified how I expected Dennis' parents would play. The same can be said about Dennis' friends. Even better, Walter Matthau and Joan Plowright knock it out of the park as Mr. and Mrs. Wilson.
The facial expressions and timing of Walter Matthau are incredible! There are several scenes that I though were quite dumb but because of Walter Matthau's performance I couldn't help but laugh. He truly was a comic genius and will be greatly missed.
Now watching this movie as an adult was a bit difficult. I found that there were a lot of dumb situations that I didn't find that funny. Again because of the charm and charisma of some of the actors especially Walter Matthau some of the scenes were saved. I did enjoy some of the movie but there were a few areas that really slogged. I recognize that they had to do some character development but some of it was a little long winded.
Overall, I still liked this movie but I wonder if it was because of nostalgia or the fact that the movie was actually fun. It's probably a mix between the two. I'll have to give this movie a 7 out of 10. I think parents should be able to show their kids this movie and still get entertained by it. The movie is clean and would still be acceptable by today's sensitive standards.
review
I have tons of opinions that change constantly. I watch a lot of movies and play video games. There are some articles on my struggles with languages and dance as well.
Receive stories by Brian Anonymous in

your feed