My Review of "D Train"
A surprisingly interesting dark comedy about a man seeking validation.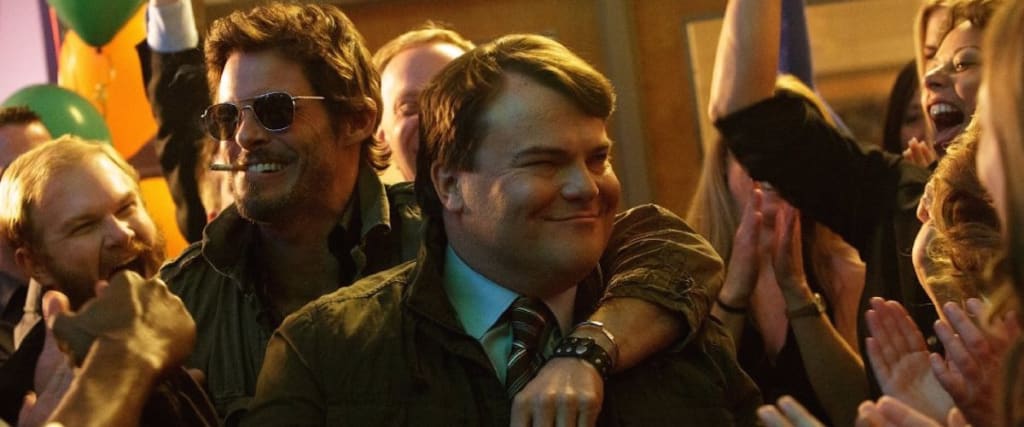 D Train is a movie that came out in 2015. I didn't really know about this movie until it started streaming on Netflix. Surprisingly, the cast is pretty well known so I'm not sure why I haven't heard of this movie before. It goes into some wild territory and became a little deeper than I thought it would be.
The movie starts off with a character named Dan. He's the head organizer of a high school reunion committee. It is immediately apparent that he's not popular with the committee. He'd ask to hang out with the gang after their routine meetings but they'd all make excuses not to go. Unfortunately for Dan he'd find social media posts of the group having fun without him the day after.
Shockingly he is married with 2 children. This is the weird part because I would never have thought someone this socially ostracized would have a family. It's a pretty great family too as they're quite supportive of one another and very loving.
I guess Dan suddenly became a different person while he started working for the reunion committee because it seems like the family doesn't really recognize him anymore. That's right at the beginning of the movie too. He's totally focused on this committee and not recognizing things going on with his immediate family.
We soon realize this is going to be further exacerbated when he discovers that one of his fellow high school graduates, Oliver, is an actor in Hollywood. He realizes this when he sees Oliver in a commercial for sun screen on TV. In terms of Hollywood it's not that big but for anyone living in a small town it is. Many of us can relate to Dan's excitement when he discovers Oliver's success.
The thing is, Dan takes his excitement to the next level. No one seems to be RSVPing to the reunion so Dan has the idea that if he gets Oliver on board everyone will also follow. Unfortunately Dan doesn't really know Oliver as well as he claims to know him.
To help himself, Dan tricks his boss at work to get him a trip to Los Angeles to meet up with Oliver. This way he would also have an excuse for his family as to why he's going to Los Angeles.
In Los Angeles Dan plans on finding Oliver and convince him to come to the school reunion. Little does he know that his pursuit will have him on the wildest time of his life. There are things that happen that make him questioning everything in his life.
This movie is pretty wild but grounded in some reality. We all know people in this movie. There are hierarchies in social standing even within sub categories. We all want to feel valued and important and Dan takes it to the next level. With each of his escapades he has huge ups and downs and we can see him trying to chase after that high that he had when he is valued by everyone. Dan is a totally relatable character but also a horrible character at the same time.
He's so absorbed in his own narcissistic goals that you're half wanting him to burn for his mistakes. Next thing you know he's living a lie that he can't get out of. This web of lies is part of the dark humor that permeate this movie. Dan is like some sort of semi successful Charlie Brown. He's bound to lose but you don't know when. There are some small victories behind all of his treachery that help keep him motivated to live his lie.
Overall, this was a surprise movie that I didn't expect to like as much as I did. There are a lot of human elements that are brought on with debate. You can feel the internal struggle with Dan with each decision that he makes. I have to give this movie a 7 out of 10. This movie isn't for everyone but I thought it was pretty well done.
review
About the author
I have tons of opinions that change constantly. I watch a lot of movies and play video games. There are some articles on my struggles with languages and dance as well.
Reader insights
Be the first to share your insights about this piece.
Add your insights