My Review of "Ariana Grande: Excuse Me, I Love You"
This 2020 Netflix special is not a documentary like you expect it to be.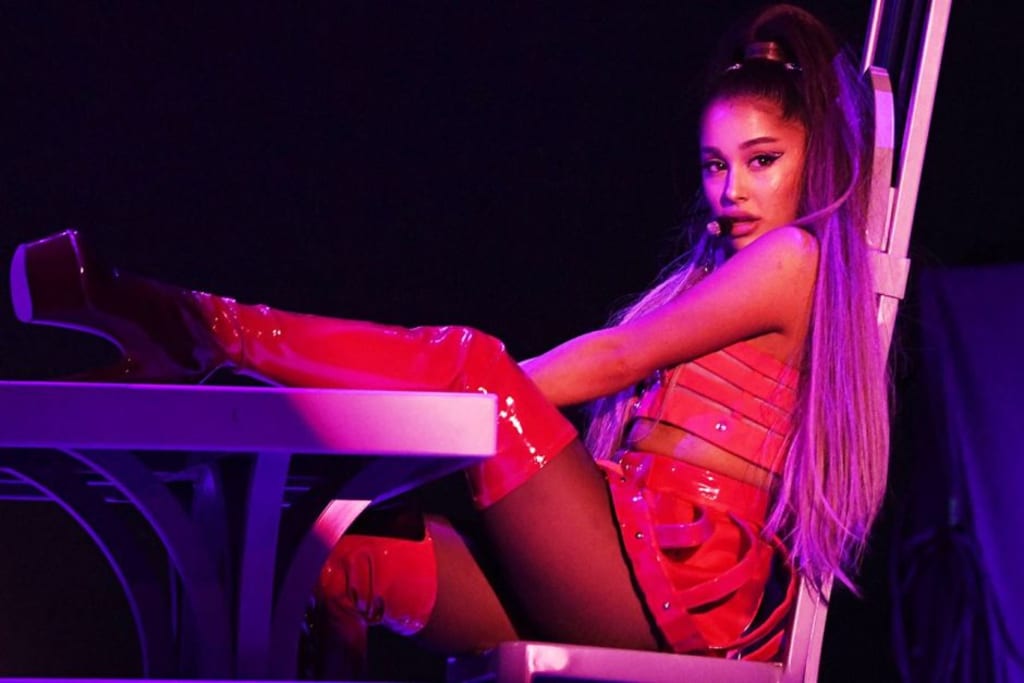 Ariana Grande: Excuse Me, I Love You is definitely not the documentary that it's trying to sell itself to be. It is more of a concert video than full out documentary. Sure there are glimpses in seeing what goes into the production of her grandiose productions but there are only snippets.
This special starts off with a song and dance number by Ariana right in the middle of her show. It's a nice start to the special making me think okay this is a grand entrance. The whole song was sung with gyrating choreography in front of a beautiful setting. She's belting out tunes in front of a sold out crowd. This is definitely a great way to build a mood for a documentary.
Then the second song came and she's still going. She's sings out another song with another dance number. The variety in their costume changes and set changes is pretty awe inspiring. There's so many colors, lights and the concert definitely spews out glamour. The problem is I was expecting at least to go backstage to see what this "documentary" is about.
The hits keep on coming and I am starting to realize that this isn't a documentary at all. It is actually a concert on video. Mind you the camera angles and the shots are absolutely beautiful and really well done. Unfortunately, I didn't come here for a concert. I actually wanted to know more about Ariana or at least learn more about the work that was involved to getting her concert up and running.
There are a few side videos that allow us to see a glimpse into Ariana and crew's concert rituals. One of the scenes showed how they would randomly select audience members in the nosebleed seats to sit on the floor level. For the most part all of these side scenes are joyous glimpses into the uplifting things that happen in during the show.
With all the gloss and glam I was hoping to see some hiccups or some of the problems that might happen that they had to overcome but I don't really get that in this special. The closest I got to this was a speech that Ariana makes to her crew members. She mentions that her crew had saved her life in keeping the show going. There is absolutely no context to what she's saying. It's like an inside story that I'm not involved in because there's no mention of anything bad happening.
As for the songs in Ariana's playlist they're good. I don't have any complaints. She is a pop singer with incredible talent. I had no idea she had such a huge library of songs already. With this extensive library I would have thought they could have arranged the songs to tell a story in the concert. The subject matter of the songs seemed to be all over the place. There are songs that are about empowerment, breakups, getting over someone, becoming attracted to someone, and seducing someone. There's even a song that endorses the thrill of capitalism.
I love the fact that her fans are so energetic and diverse. Ariana does a great job in encouraging equality with a largely diverse crew. She looks to have ensured that she has people of as many different backgrounds as possible help her with her carry out the show. It's encouraging to see that she goes out of her way to help out groups which she believes are downtrodden and uplift these groups.
Overall, I would say this special is a must see for fans of Ariana and her music. She puts on a good show however this doesn't go into any details about her or the production of the concert. It is definitely not a documentary, it's a filmed concert. There's nothing wrong with that but I felt there was a bit of false advertising to this special. I have to give this concert a 6.5 out of 10. It only loses points because it wasn't what they were trying to make it out to be. If they said it was a concert then I would have given it higher marks.
review
About the author
I have tons of opinions that change constantly. I watch a lot of movies and play video games. There are some articles on my struggles with languages and dance as well.
Reader insights
Be the first to share your insights about this piece.
Add your insights