Movie Review: 'The Hunger Games: The Ballad of Songbirds and Snakes'
A once great franchise reduced to another I.P play with The Ballad of Songbirds and Snakes.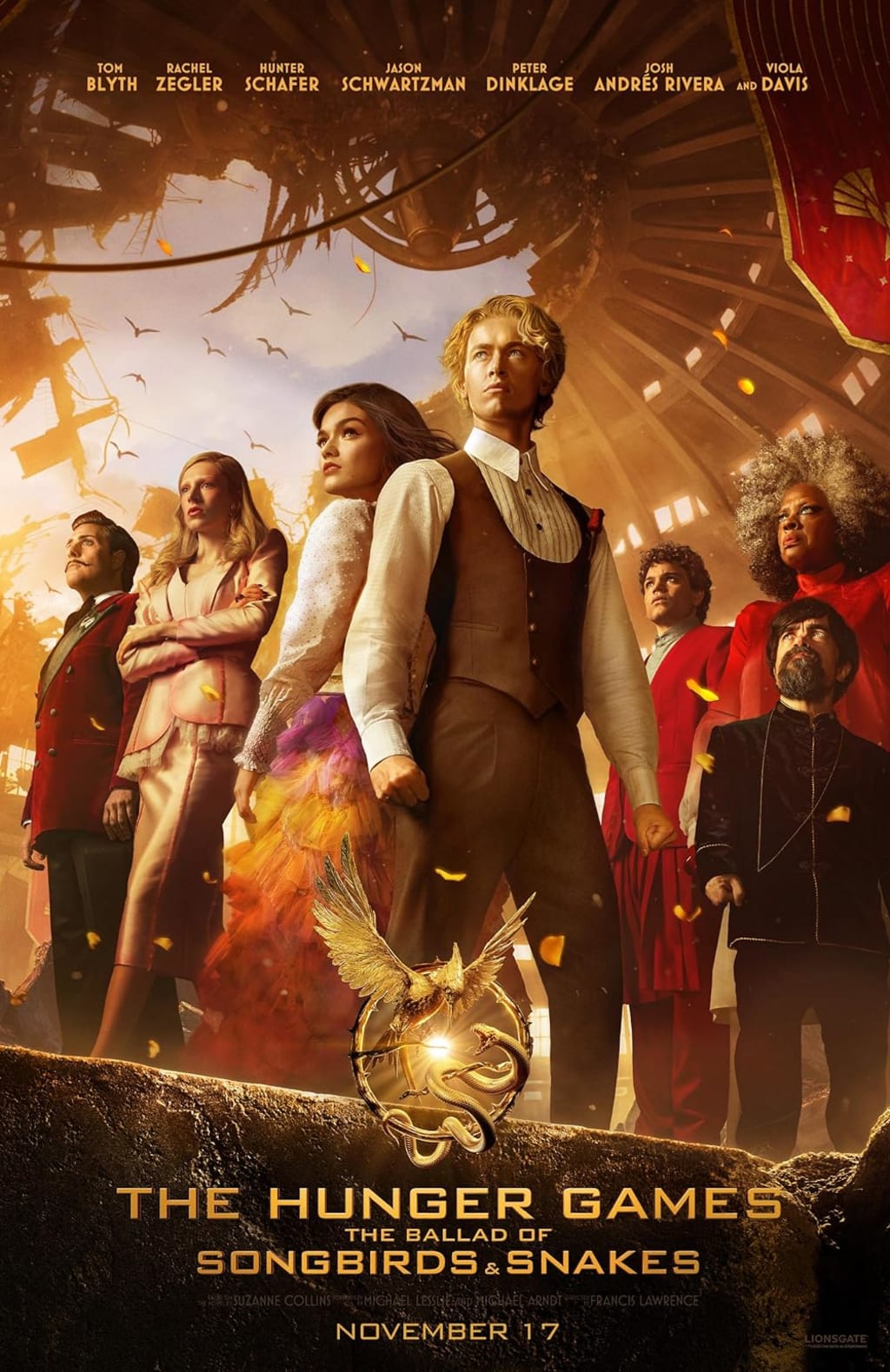 The Hunger Games The Ballad of Songbirds and Snakes (2023)
Directed by Francis Lawrence
Written by Michael Lesslie, Michael Arndt
Starring Tom Blyth, Rachel Zegler, Peter Dinklage, Viola Davis, Jason Schwartzman
Release Date November 17th, 2023
Published November 17th, 2023
Is there a need for another Hunger Games movie? The original foursome of Hunger Games films felt vibrant and alive, a commentary on the cultural moment as the 1% became villains, and the populace approached a consensus about too much wealth. That moment died a death and we've receded back to a place where the rich get richer and the poor suffer to support the ungodly wealth at the top. Into this fray comes a new Hunger Games movie that still feels reflective of the moment in which it is being released but not in the exciting and invigorating way that the original Hunger Games did.
This new Hunger Games movie seems to support the 1% and have contempt for the poor. The film asks us to sympathize with the personification of the 1% in the original Hunger Games movies, Coriolanis Snow (Tom Blyth). As played by Donald Sutherland originally, Snow is pure malevolence, a scheming villain of the classic, mustache twirling variety. There is no gray area between the good of Katniss Everdeen and the evil of President Snow. The prequel on the other hand, while charting Snow's heel turn, seems to admire Snow as a man of conviction forced into a place of malevolent pragmatism.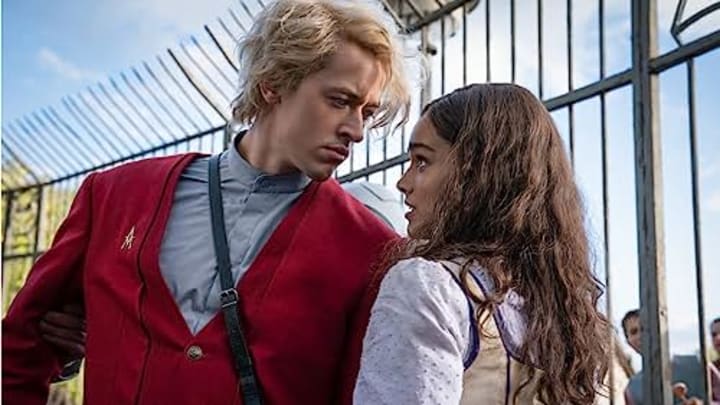 In this telling, Snow, and by extension, what he represented, isn't evil, he was simply a good person who was betrayed. He's a good guy who happens to have adapted to the cutthroat world around him. He's a poor kid just trying to protect his formerly prominent family from poverty. He's a successful student whose successfully hiding his family secret, gasp, they are no longer rich. Can you believe it? The scandal. It's okay, the Snow family won't be poor for much longer. Corio, as his friends call him, is on the brink of winning a major prize that guarantees financial security and a full ride college education.
The prize is all but in his grasp until a deceptive Professor, an enemy of Snow's father, schemes to keep Corio from his prize. The prize is centered around the annual Hunger Games. The students in Snow's hoity toity capitol school are being assigned as mentors to the poor district living souls who must fight to the death in The Hunger Games for the entertainment of the capitol. In its 10th year, residents of the capitol are no longer excited for The Hunger Games. The games need something to get people interested again and the mentors are being encouraged to help turn their fighters into spectacles, celebrities that the TV watching elite can root for or against.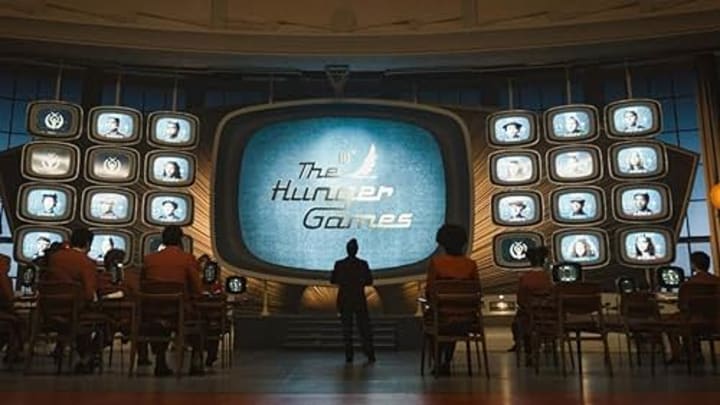 When Snow is assigned a girl from District 12 named Lucy Gray Baird, Snow is concerned that she will be killed quickly and cost him a chance at the prize. However, Lucy has spirit, she's attractive, and she sings, all of which could make her marketable, if she can survive longer than a few hours in the arena. At the behest of his beloved sister, Tigris Snow (Hunter Schafer), Corio decides to get close to his charge, meeting her train as she arrives and doing his best to endear himself to her so that he can give her tips to survive longer in the arena.
Naturally, because if he doesn't there wouldn't be a story to tell, Corio develops feelings for Lucy that further threaten his place in the capitol elite. Torn between his burgeoning love for Lucy and the desire to keep his sister and their great grandmother (Fionnula Flanagan) out of poverty, Snow must try to manipulate The Hunger Games in Lucy's favor, maneuver around fellow players at his school, and try to outwit the man who appears determined to derail him over an ancient grudge, Dean Casca Highbottom (Peter Dinklage).
There is a lot more to unpack regarding the plot of The Hunger Games The Ballad of Songbirds and Snakes but I couldn't be bothered to recount it all. The nature of the movie, as a prequel, gives away far too much of the game for the movie to gain much narrative momentum. What we are left with is a skillfully directed but desperately overstuffed and lengthy story that rushes to one of the more unsatisfying conclusions I've seen in a major movie release. The ending of The Hunger Games The Ballad of Songbirds and Snakes ends in a rush that tosses good sense and storytelling to the wind as if the filmmakers were told that they needed to wrap things up regardless of whether they had the ending ready or not.
Shockingly, someone I know who read the book that the film is based on told me that the ending of the movie is faithful to the book. I can't imagine the book is this unsatisfying but I didn't read it, and I am certainly not going to after seeing this movie. The ending is deeply off-putting, stumbling over itself to establish what will be the future President Snow who, if you recall, does not have a lovely wife named Lucy Gray. The Hunger Games The Ballad of Songbirds and Snakes is wildly inconsistent throughout its two and a half plus hour run time but the ending is the most egregiously out of step with what came before it.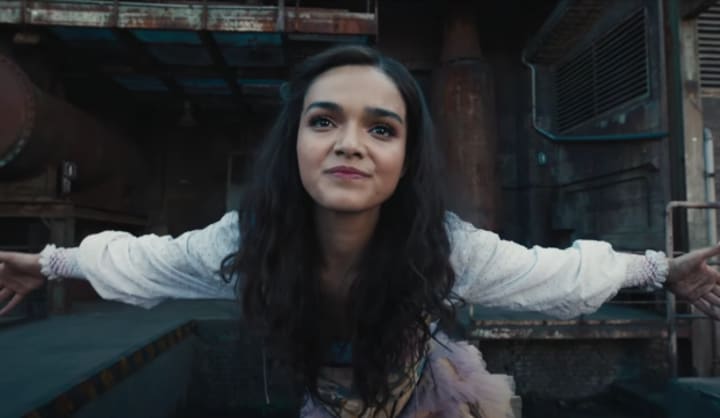 It's a shame because Rachel Zegler delivers a very spirited performance. Working a very difficult southern accent, for some reason, Zegler wins us over with her vulnerability, compassion, and especially her singing. The country music style jams that Zegler kicks out throughout The Hunger Games the Ballad of Songbirds and Snakes are a great deal of fun while also providing big emotional beats for Lucy's character as she uses the songs to relate her back story and her thoughts on what is unfolding in the plot. The music is one of the few things about The Hunger Games The Ballad of Songbirds and Snakes that actually works.
The less said about star Tom Blyth the better. There is no need to be needlessly mean in a movie review. The performance is not an abomination, it's certainly not the worst thing you will see in 2023, but it is not the star making performance you would want if you were a studio trying to prolong an I.P franchise. Blyth does well to remind us of Donald Sutherland's take on the character, but he also never emerges from Sutherland's imposing shadow. It's a performance that is hampered by the stop-start narrative choices and overshadowed by a supporting cast that is sucking the air out of each scene.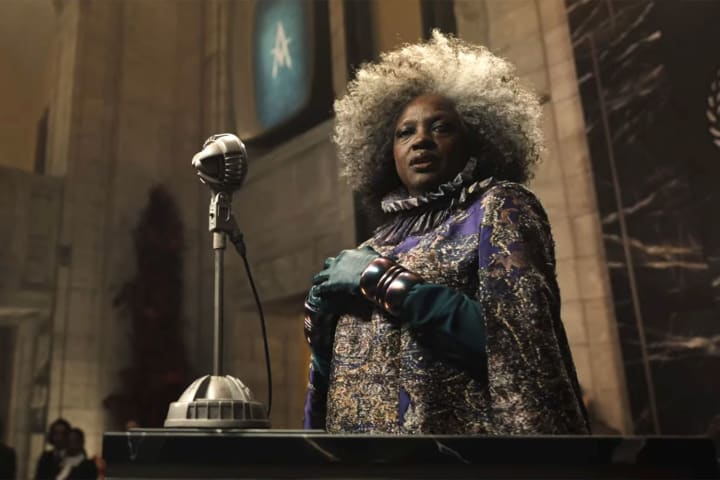 Viola Davis the Gamesmaker in this take on The Hunger Games. Davis' Dr. Volumnia Gaul is a wildly colorful and over the top villain. Davis is chewing scenery left and right and while she's scary in her malevolence, she really is that great as an actor, the performance does occasionally drift toward parody. Peter Dinklage too overshadows Blyth simply by acting this role with his entire body. He has the meatiest back story and his weary, bleary, Dean Highbottom gets a couple of big moments that allow Dinklage to lay his acting on as thick as possible, and in ways that make Blyth look like an amateur.
The Hunger Games The Ballad of Songbirds and Snakes is a complete mess. Where the first four Hunger Games demonstrated a knack for both action and audience friendly social commentary, it's clear that this version of The Hunger Games is merely intended to extend a profitable intellectual property. Lionsgate made another Hunger Games movie not because it meant something profound to them but because the title is in their library and it's not so old that people have forgotten their positive memories of it. And that's about it. A once meaningful film series is reduced to its value as a product, a sad example of the kind of excess and carelessness that the franchised rallied against in its original form.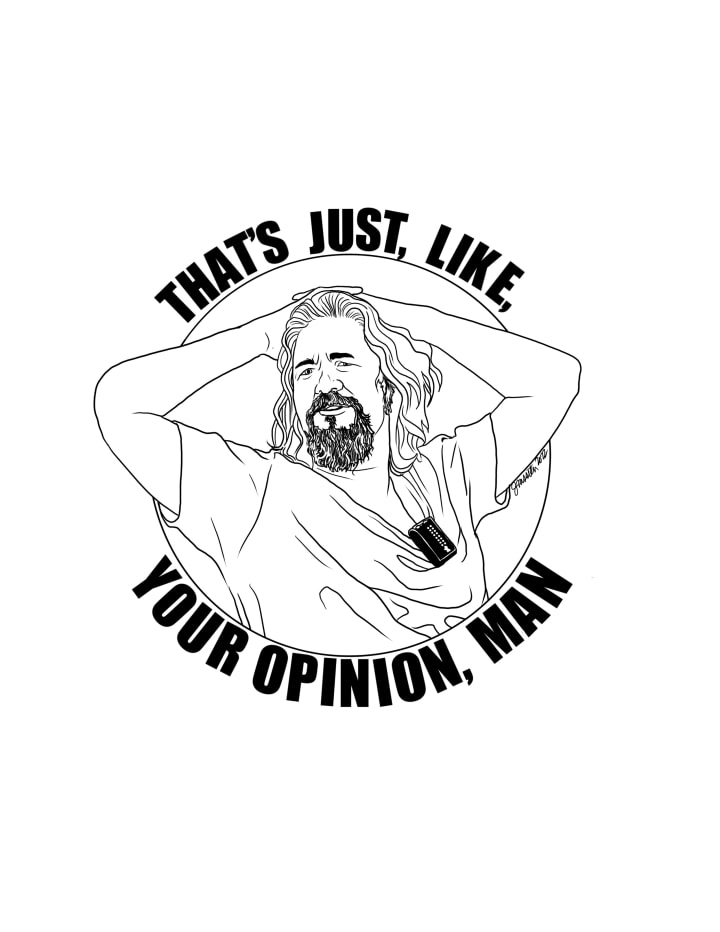 Find my archive of more than 20 years and nearly 2000 movie reviews at SeanattheMovies.Blogspot.com. Find my modern review archive on my Vocal Profile, linked here. Follow me on Twitter at PodcastSean. Follow the archive blog on Twitter at SeanattheMovies. Listen to me talk about movies on the I Hate Critics Movie Review Podcast. If you have enjoyed what you have read, consider subscribing to my writing on Vocal. If you'd like to support my writing, you can do so by making a monthly pledge or by leaving a one-time tip. Thanks!
About the Creator
Hello, my name is Sean Patrick He/Him, and I am a film critic and podcast host for the I Hate Critics Movie Review Podcast I am a voting member of the Critics Choice Association, the group behind the annual Critics Choice Awards.
Reader insights
Be the first to share your insights about this piece.
Add your insights