Movie Review: 'Senior Year' Recycles Fish Out of Water Cliches
Rebel Wilson's return to the big screen after Cats is a lame rehash of High School comedies and fish out of water movies.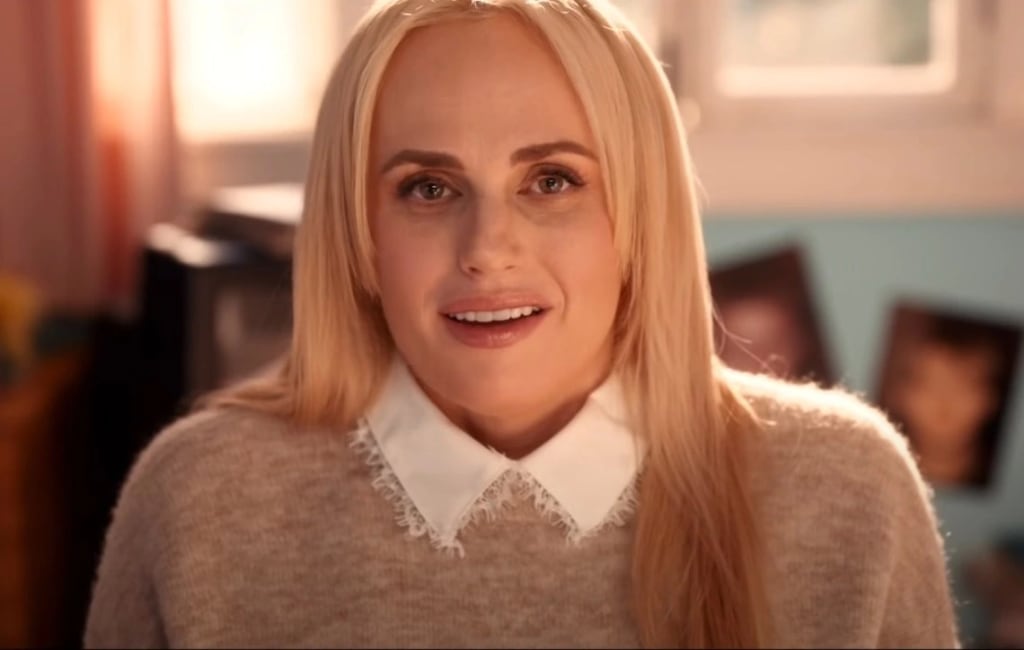 Senior Year stars Rebel Wilson as Stephanie Conway. As a teenager, in the late 1990s, Stephanie went from nerdy freshman to the most popular girl in school through sheer determination. The height of her popularity came as the head cheerleader for the Bulldogettes and she'd choreographed an incredible new routine. Unfortunately, Stephanie's rise created an enemy in Tiffany (Zoe Chao), a fellow cheerleader who decides to sabotage the cheer routine.
With Tiffany's intervention, a big jump in which two cheerleaders were to catch a falling Stephanie resulted in Stephanie hitting the gym floor head first, leaving Stephanie in a coma. For the next 20 years, Stephanie remained in a coma while her devoted dad, Jim (Chris Parnell), kept watch and her High School best friends, Seth (Sam Richardson) and Martha (Mary Holland) grew up but stayed connected with their friend via yearly Birthday visits to the hospital.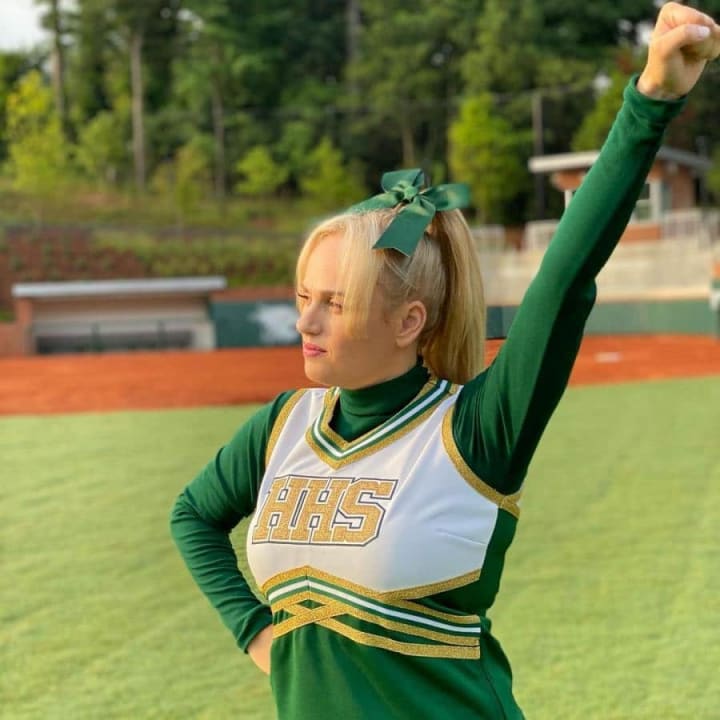 Then, one day, out of the blue, Stephanie woke up. Now 37 years old, Stephanie still has the mind of a 17 year old. Stephanie still wants to be a cheerleader and chase her dream of becoming prom queen and with Martha's help, Martha grew up to be the Principal of their High School, Stephanie goes back to school to pursue her dreams. What she finds however, is that High School has changed a lot. The cheerleading team no longer does inappropriate, sexy routines and the concept of Prom Queen is no more.
As you can discern from that plot description, Senior Year is your classic fish out of water comedy. A nearly middle aged woman goes back to High School and finds that instead of cheerleaders and Prom Queens, there are young Instagram influencers and boys who wear dresses. Hilarity is set to ensue when Stephanie brings her old school, late 90s approach to High School to a modern setting but nothing in Senior Year is particularly funny.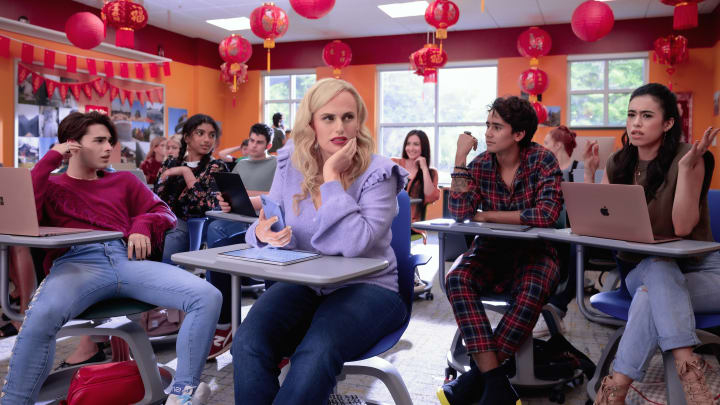 There is a very strong 'Hello fellow Young People' vibe to the writing and construction of Senior Year. Jokes about modern High Schoolers are based on perfunctory observations regarding Instagram influencers, pansexuality, and supposedly P.C enforced inclusivity all fall flat as quickly as they arrive. The script is exposed quickly as toothless and superficial with nothing original or even interesting to say about modern teenagers. That's not the point of Senior Year, but if you're going to set your movie in a High School it should have a purpose beyond facilitating an overly familiar plot.
What modest appeal there is in Senior Year comes from a cast that gives this mediocre, unfunny plot some life and energy. Rebel Wilson throws herself into physical comedy quite reliably but there isn't much of her usual physical schtick in Senior Year. Instead, there are limp gags about the way Stephanie dresses like a kid from the late 90s, uses 90s slang terms, and offends people with her un-P.C approach to the world. You can see where there should be jokes, where this premise is intended to be funny, but no matter how much Wilson tries to physically sell a joke, nothing earns a laugh. A scene of Stephanie learning that the can't call something 'r#######' or 'Gay' goes for the easiest, laziest jokes available.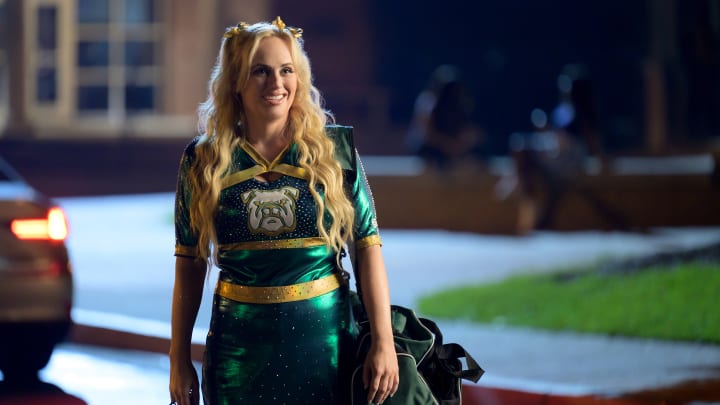 Poor Sam Richardson is completely wasted in Senior Year. Stuck in an incredibly boring role as Stephanie's love interest, his plot is mostly an afterthought. Despite Richardson's best efforts, the role of Seth comes off as tacked on, as if the writer's decided they needed a stock love interest to add to the stock jokes from this overly familiar, fish out of water plot. With little help from this dimwitted script, Richardson and Wilson demonstrate zero romantic chemistry despite both actors being lovable and attractive. The pair have the energy of a mischievous brother and sister rather than a romantic pairing.
But, as I touched on earlier, the worst aspect of Senior Year is the modern High School setting. The film wants to both celebrate how open, progressive and inclusive this modern High School is while also poking fun at teen culture and style and the result is a bland caricature of Instagram influencers, boys in dresses, and a character who constantly refers to Congresswoman Alexandra Ocasio-Cortes as her hero and as if referring to A.O.C were this character's entire personality.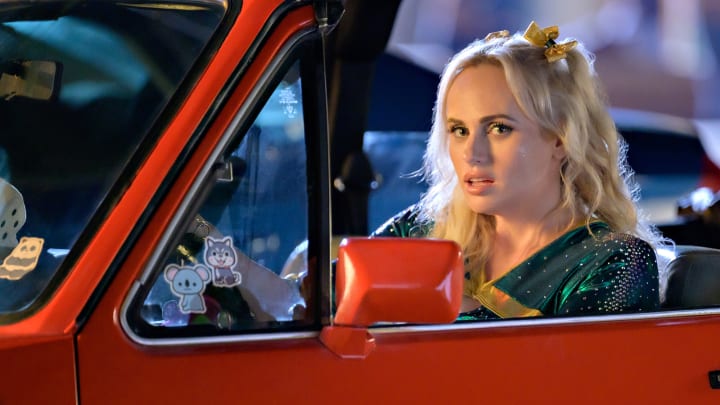 Senior Year could not be more rote or one note. The film adheres to an ancient fish out of water structure without coming up with funny jokes to distract from the tired premise. The toothless satire doesn't want to offend anyone by making the school the butt of the joke but it also wants Stephanie to be the kind of party starting character from an American Pie movie, a proudly anti-P.C caricature. The arc is that she comes to embrace the new school but that leaves a lot of dull, desultory, and laughless gags about modern High Schoolers. Senior Year is a movie that thinks the concept of an 'influencer' is funny without having to make any actual joke or clever observation about the concept.
The only jokes that kind of land in Senior Year are nostalgia references to 90s music and people performing elaborately choreographed dance sequences to 90s songs. If you smile when you hear Nelly's Hot in Here or Britney's Hit Me Baby One More Time, those songs provide the only real joy to be found in Senior Year. The tired references to the 90s via music cues and limp influencer jokes play like meme Boomer jokes at the expense of Millennials. And Senior Year is just as unfunny as that implies.
movie
About the author
Hello, my name is Sean Patrick He/Him, and I am a film critic and podcast host for Everyone's a Critic Movie Review Podcast. I am a voting member of the Broadcast Film Critics Association, the group behind the annual Critics Choice Awards.
Reader insights
Outstanding
Excellent work. Looking forward to reading more!
Top insight
Heartfelt and relatable

The story invoked strong personal emotions
Add your insights