Interview: Lucy Boyton Talks About 'Why Didn't They Ask Evans'
Actress Lucy Boynton is on Britbox with Will Poulter and Hugh Laurie in 'Why Didn't They Ask Evans'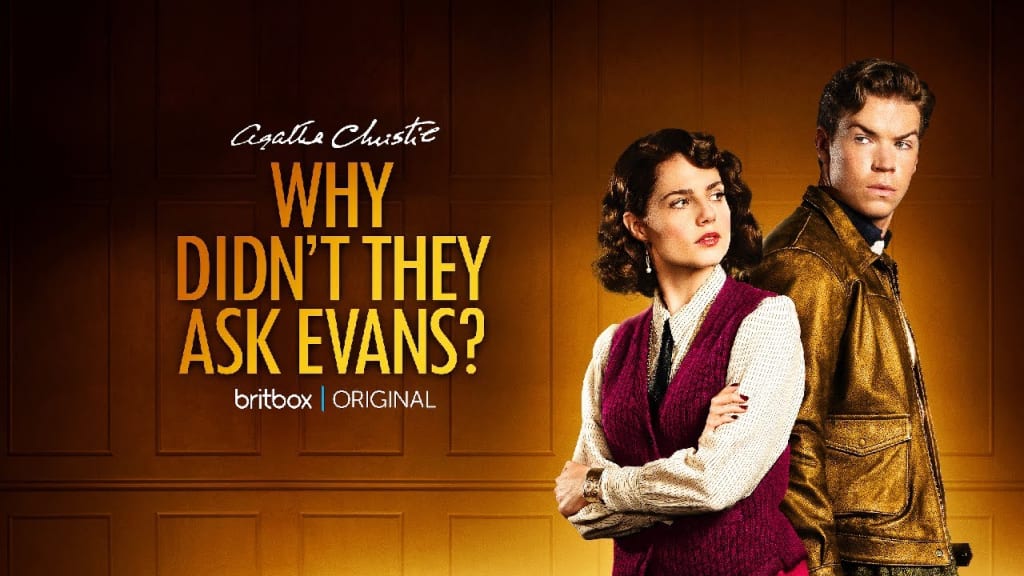 Actress Lucy Boynton has taken her talents to Britbox with the new streaming mystery series, Why Didn't They Ask Evans? The Agatha Christie adaptation stars Lucy alongside Will Poulter in a series overseen by Hugh Laurie who directs, Executive Produces, and co-stars in the series. I was lucky enough to catch up with Lucy Boynton on a recent media tour to talk about Why Didn't They Ask Evans?
(SP Sean Patrick, LB Lucy Boynton)
SP - Britbox is a superstar among streaming services, especially if you're a fan of British mysteries. And we've got a great mystery to talk about today called Why Didn't They Ask Evans? It's from Hugh Laurie and it's stars, Lucy Boynton, Lucy thank you so much for your time, how are you?
LB - I'm very well. Thanks. How are you doing?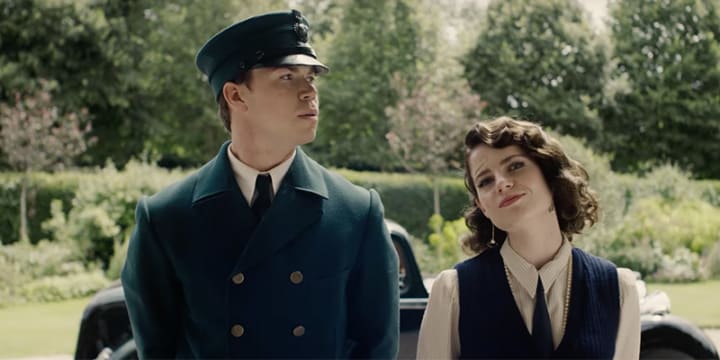 SP - I'm doing very well. Looking forward to seeing this show. I love British mysteries. I love Agatha Christie. And of course you've got Hugh Laurie at the head of this project. Talk about working with Hugh Laurie.
LB - Oh, it was such a privilege. And I mean, as soon as I saw his name attached to it and that he was directing it too, I knew a certain amount of quality is absolutely guaranteed. And working with him… surpassed all the expectations. He's obviously a brilliant mind. And to have him at the helm of this ship where he really, you know, cares about every single character and as well as everyone's on set experience of it, that already, as a starting point is such an empowering place. And then to be telling this story with him, you know, Agatha Christie is such an iconic piece of British history and British culture. And such an integral part of our British culture. So the kind of collaboration between the two was kind of, yeah. Unlike anything else.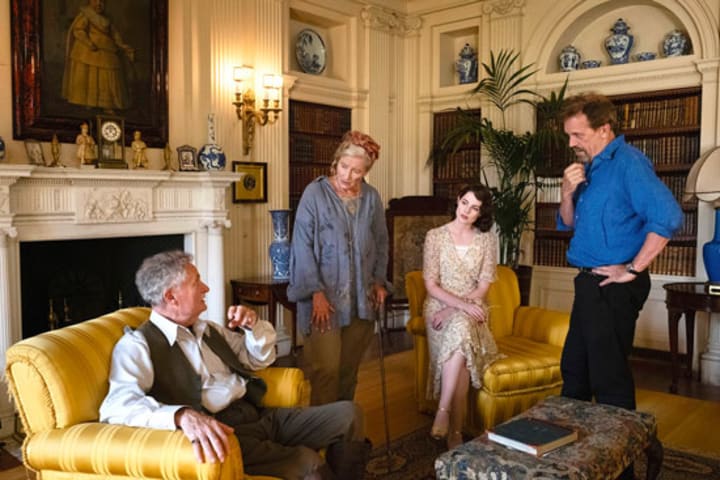 SP - The premise here is so interesting. You and Will Poulter discover a man dying. The last thing the guy says is just a simple question. "Why didn't they ask Evans?" And just like that, it takes off from there, what a clever premise
LB - It really is. And I think that's, you know, classic Agatha Christie, she, all of her stories, were so different and no matter how many Agatha Christie stories you read, you're always kind of two steps behind her, constantly trying to guess, uh, the, the center of the who-done-it. But this one is special, I think, because we're following Frankie and Bob trying to unravel this mystery. So I think the audience is very much, you know, unraveling it in real time with them. And I think that adds a kind of a really exciting energy to the whole show.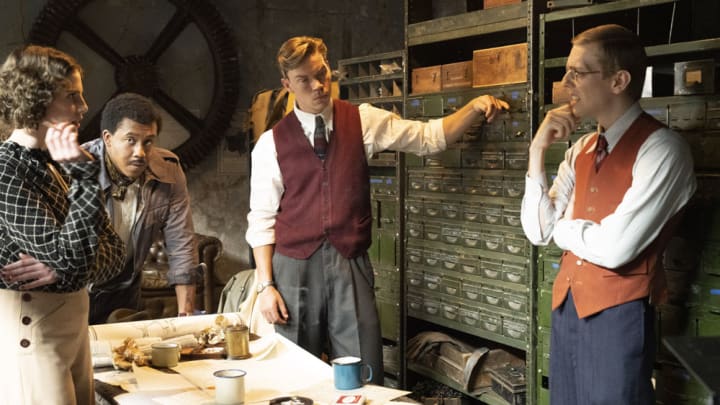 SK - That it is another unique aspect of this series and Agatha Christie in general. It's as if Agatha Christie anticipated the era of true crime. When you think about it, here's a story about two people who are not detectives who begin investigating a crime, and that's really kind of the dream of everybody who listens to a true crime podcast.
LB - Truly. I think she really invented the crime genre as we know it today. And the fact that it's taken this turn, it's so interesting. People's intrigue in this. And I think, you know, Agatha Christie's the most published author in all of England, she's only outsold by Shakespeare and the Bible. So I think that alone indicates the intrigue in this kind of mad mystery. So it's, it's nice to read Christie where you're in slightly more comfortable territory than the true kind of crime area.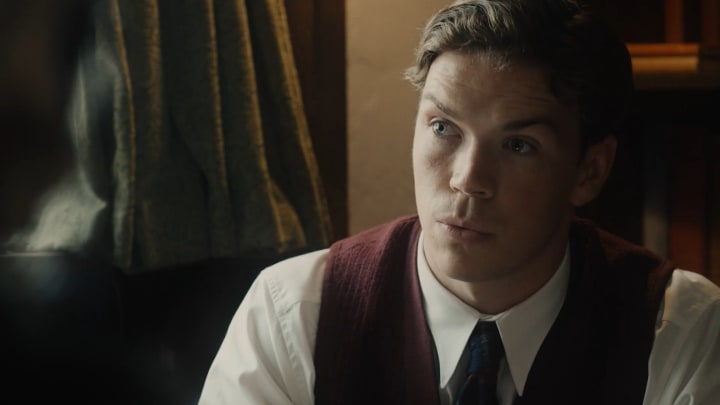 SP - Now this morning, you were going to be joined by your co-star Will Poulter. He is out sick. Hopefully he gets well very soon, but talk about your dynamic with will
LB - Will is just the most conscientious human being and ally to have on set. He made the entire experience. I mean, it's so much fun. Um, but also just so much kind of richer because he loves to, you know, really dig into the scenes together. And Hugh and the three of us would have Zoom meetings every Sunday to kind of, to tackle the upcoming stories ahead and just to unpack all of that. And unpacking Agatha Christie's work with those two people was, yeah, so much fun and such a privilege.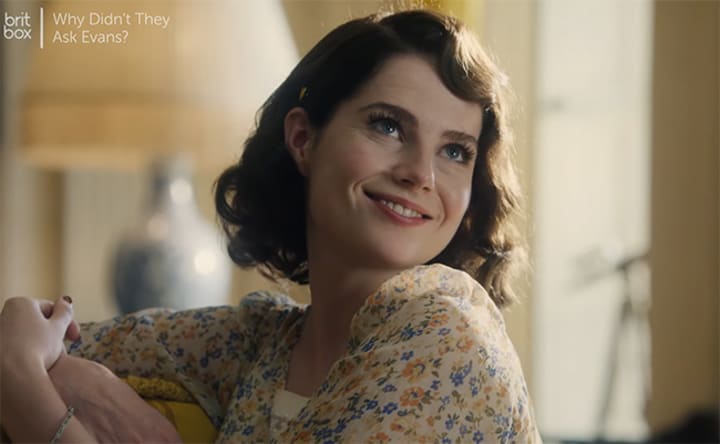 SP - I do enjoy watching Will in other movies. He was tremendous in a couple of my favorite movies ever, but he's got a very unique approach where he just seems to play a different vibe than what you might expect in a scene. And that has that's got to be very exciting to play off of
LB - It is. And I think it's such a beautiful kind of, you know, spectrum of all of the things it's, it touches on comedy. And obviously Paul's comedic timing is second to none. And to be, you know, doing that with a script written by Hugh Laurie obviously leads to pretty brilliant moments. And then on the other end of the spectrum, you get these incredibly intense, dramatic moments. So just getting to watch him work was a joy, he's a profoundly talented actor.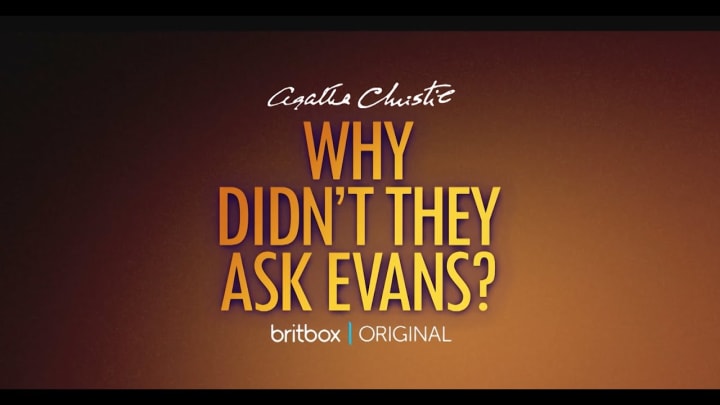 SP - So tell people when they can see why didn't we, why didn't they ask Evans?
LB - You can tune in today to Britbox to watch Why Didn't They Ask Evans(?).
SP - That's awesome. And of course I'm gonna be among those. I love Britbox Britbox is becoming very successful, a rising star among streaming services.
LB - Absolutely. And they have such an eclectic range of shows on Britbox. So yeah, so I'm, I'm really pleased that 'Evans' is there.
SP - Well, Lucy Boynton, thank you so much. All the success in the world for Why Didn't They Ask Evans(?). It's out there today on Britbox. Thank you so much, so much.
LB - Thank you for having me. Thank you.
tv
About the author
Hello, my name is Sean Patrick He/Him, and I am a film critic and podcast host for Everyone's a Critic Movie Review Podcast. I am a voting member of the Broadcast Film Critics Association, the group behind the annual Critics Choice Awards.
Reader insights
Be the first to share your insights about this piece.
Add your insights