Movie Review: 'In the Fade'
Cannes Favorite Too Familiar to Stand Out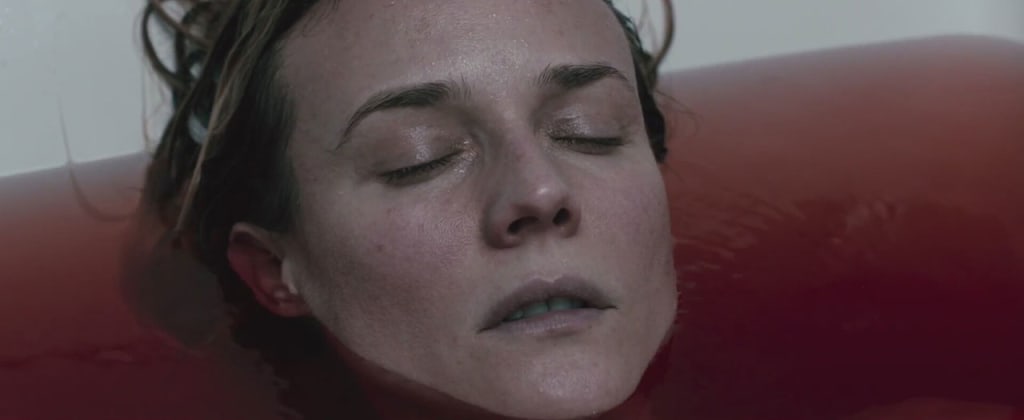 Fatih Akin's In the Fade was among the contenders for the Palme D'or at the 2017 Cannes Film Festival and is now the German entry for nomination for Best Foreign Film at the Academy Awards. It's a well-accomplished film centered on a strong, emotional performance from Diane Kruger of Inglorious Bastards fame. I'm left to wonder unfortunately, if the film gets more attention for its shock ending than for much of what takes place in the narrative.
Diane Kruger stars in In the Fade as Katja. We meet Katja on her wedding day via shaky cam footage of her inside the prison where her fiancée, Nuri (Numan Acar) is being held on drug charges. Cut to several years later, Nuri is out of prison and owns his own accounting business. The couple now has a son named Rocco who Mom drops off with Dad before heading to a spa date with her sister.
When she returns to the office, it is surrounded by police and the offices is in flames. Someone bombed the office and police want to know if it is related to Nuri's past as a drug dealer or perhaps due to ties with Kurdish Muslims from his home country, Turkey. What police fail to look into initially is a young, German, blonde who left a bicycle unattended outside the office that day. Katja saw her and remarked on her obvious Aryan heritage. The implicit answer is Nazi.
In the Fade starts at something of a crawl but picks up speed when we arrive at the trial which is tense and well filmed. Director Akin has well cast every part of this courtroom drama and I found it impossible not to become riveted, especially when Katja takes the stand and finds herself under the intense scrutiny of the Defense Attorney, played by Johannes Krisch.
Krisch could be the villain of a Disney cartoon with his malevolent, deep set eyes, and a scar on his forehead, prominent, right in the middle of the brow. It's an injury you could write endless backstories about. When he crooks a boney finger at Katja while impugning her integrity, you want to yell at the screen and call out the obviously evil intent within him, even as his questions are those of a reasonable defense attorney.
The trial is the high point of the film but it is also emblematic of how predictable and mundane In the Fade truly is. There is nothing particularly shocking or new about the movie. Nazis are bad and they are still around is a solid premise but what Akin does with this is too pat and simple. The courtroom drama is very good, very well acted, but nothing we haven't seen before.
I won't spoil the ending but I can tell you, it's not as shocking or impactful as it should be. There is a stop and start vibe to the ending of In the Fade, a choppy, unsatisfying series of scenes that includes one overly artful dodge involving a bird, and, I kid you not, period blood. We are supposed to read something into these symbols but honestly, I wasn't invested enough in the film for these symbols to matter much.
In the Fade is certainly not a bad movie but it's far from great. The performances are solid, the direction is crafty if not artful but the editing, pace, and tone are faltering. Diane Kruger is a very sympathetic lead but by the end of the movie, I simply wasn't as invested as I was during the courtroom scenes. The film has some nerve to it, some guts but much of that is adopted by the ending as opposed to being something actually meaningful.
The film ends on a statistic regarding the return and rise of the Nazis as a terrorist and political organization. The stats are sad and I don't question their authenticity but they don't hit home hard enough. Another 2017 drama, Wind River with Jeremy Renner, also ended on a powerful statistic but the impact there was greater. The film built to that stat, it laid the groundwork for that stat to act as a gut punch. Here, the onscreen text feels matter of fact.
review
About the author
Hello, my name is Sean Patrick He/Him, and I am a film critic and podcast host for Everyone's a Critic Movie Review Podcast. I am a voting member of the Broadcast Film Critics Association, the group behind the annual Critics Choice Awards.
Reader insights
Be the first to share your insights about this piece.
Add your insights