Movie Review: 'Fishbowl'
Apocalypse gives fresh context to family trauma in Fishbowl.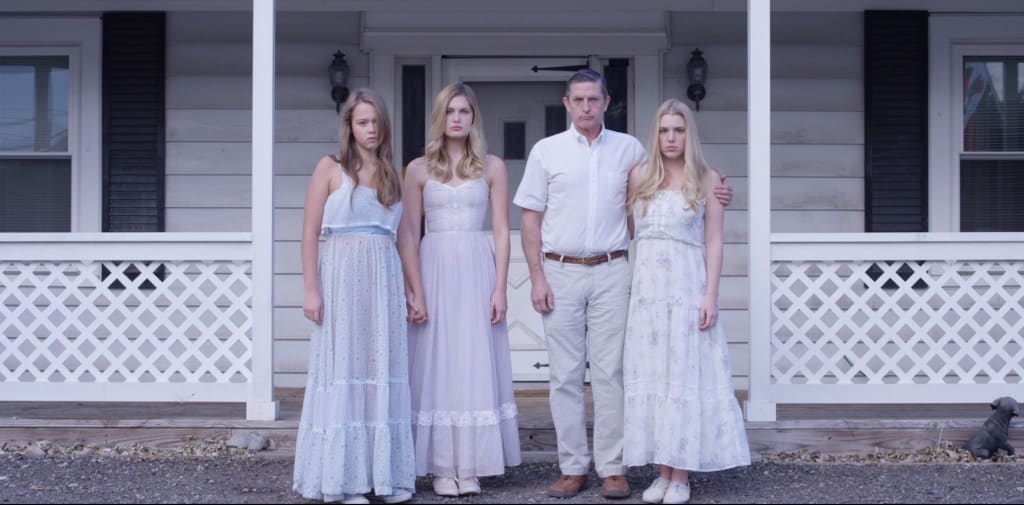 Fishbowl stars Rick Kain as Rick, a father to three daughters who is grieving the death of his wife. If only it were that simple. Rick holds a secret, not from his daughters, or the rest of the people in his fishbowl like smalltown, but from us. It's the reason why he's a pariah everywhere he goes. It's why he's unemployed and why he's distanced from three daughters he loves with all his heart but can no longer connect with.
This secret is also why Rick is quick to latch on to the idea that the apocalypse is only two weeks away. While watching late night television, Rick sees a preacher named Rick Pelz (Bobby J Brown) who is very convinced that the world is ending in two weeks. Seeing this as his chance to see his late wife again, Rick sends what little is left of his savings to the preacher and sets about having his daughters go door to door to recruit fellow Christians into what appears to be an apocalypse pyramid scheme.
Rick's toxic presence in the community extends to his troubled daughters. Rachel (Emily Peachey), Belle (Belle Shickle) and Jessa (Caroline Coleman). The sisters have also become outcasts in the town, harassed and shunned at school due to their father. Now, being forced to go door to door pitching the apocalypse is certainly not helping matters. The already rebellious trio are rather ambivalent about dad's apocalypse.
Eldest sister Belle is not in for the apocalypse at all. She wants to date boys and find trouble and decides to drag her sisters along with her just to get them away from dad. Rachel is a little more open to the idea of the apocalypse while it's nearly impossible to know what drives Jessa. After their mom died, Jessa, who was once a vibrant personality with a lovely singing voice, stopped speaking. The trauma of the loss is so deep that Jessa can no longer speak and instead, communicates via a notebook when she communicates at all.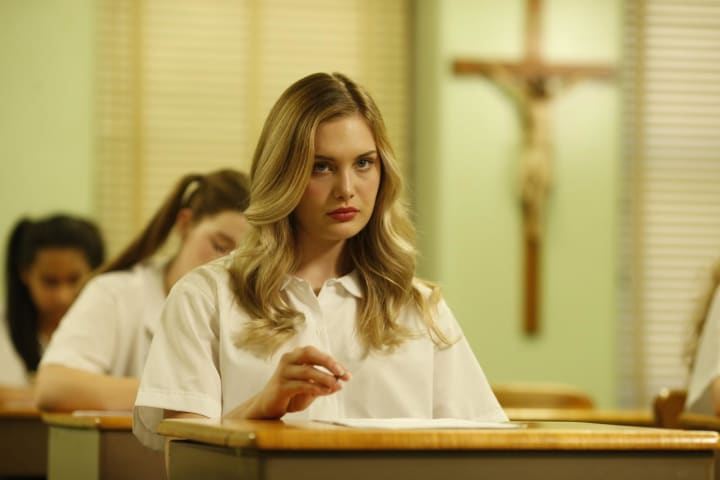 That's the set up for Fishbowl, you will need to see the movie to get the payoff and I do recommend it. Co-Directed by Stephen and Alexa Kinigopoulos, with Stephen sharing the writing credit with Piero Iberti, Fishbowl is a well contained atmosphere heavy drama with elements of the thriller genre and supernatural overtones. There is a well crafted sense of foreboding that hangs over the movie and keeps you on edge as to what might happen next.
That air of unpredictability extends from the performance of Rick Cain whose intensity permeates the entire movie. He's a spring ready to uncoil at any moment and you just don't know if he's going to break into tears or fly into a violent rage. A scene where the sisters sneak off to a party and return the following morning finds dad having moved his easy chair in front of the door to watch for their return and the sight of Cain's bugged out eyes and yet passive demeanor is super-creepy and very effective.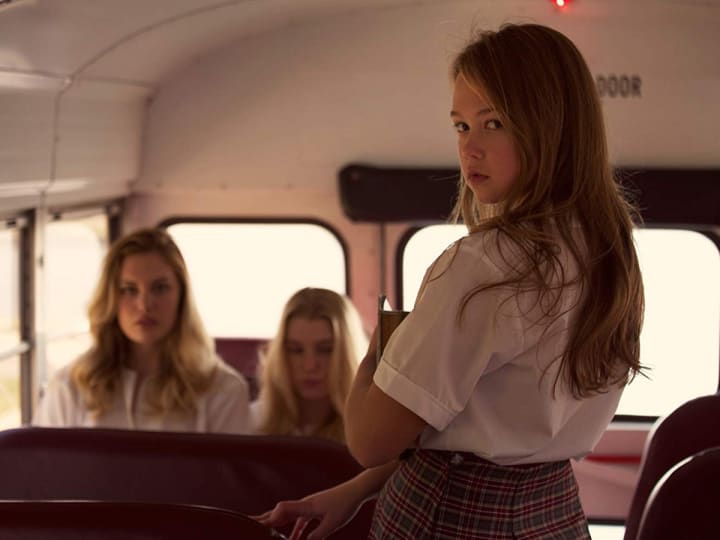 The end of the world is a significant plot point but Fishbowl is not so much about a worldwide apocalypse as it is about the demise of a family. The family was destroyed by the loss of their mother, Macy (Juidith Hoag), who appears in flashbacks and is a source of warmth and joy that is completely at odds with the rest of the story. That's intentional, of course, her inclusion is intended to show the depth of the loss that this family has felt.
Fishbowl is a film all about atmosphere and tension. For a short time we don't know what the tension is all about, why is the entire town shunning this family? It doesn't take long for that to become clear, even if the filmmakers think we are going to be surprised or shocked by this revelation. That said, the strength of Fishbowl isn't in its shock factor, that's relatively low, but rather in the truculent, unrelenting atmosphere of dread that permeates the film and gets under your skin.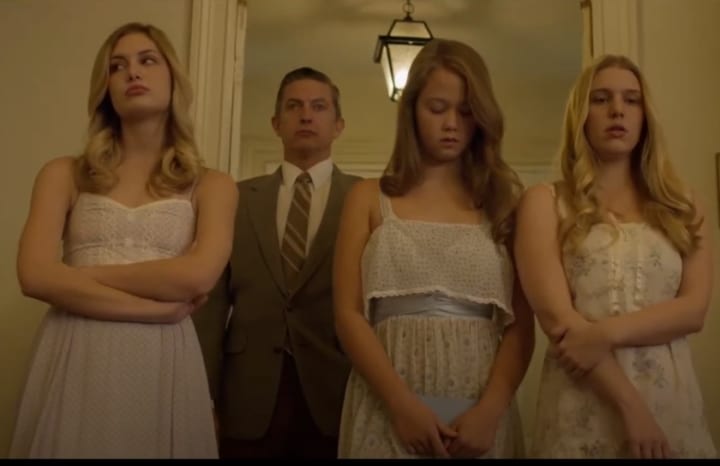 Fishbowl is available via most streaming rental services as of October 30th.
About the Creator
Hello, my name is Sean Patrick He/Him, and I am a film critic and podcast host for Everyone's a Critic Movie Review Podcast. I am a voting member of the Broadcast Film Critics Association, the group behind the annual Critics Choice Awards.
Reader insights
Be the first to share your insights about this piece.
Add your insights