Movie Review: 'Dear Evan Hansen' Starring Ben Platt
Cringe inducing stage adaptation, Dear Evan Hansen ranks among my least favorite movies of 2021.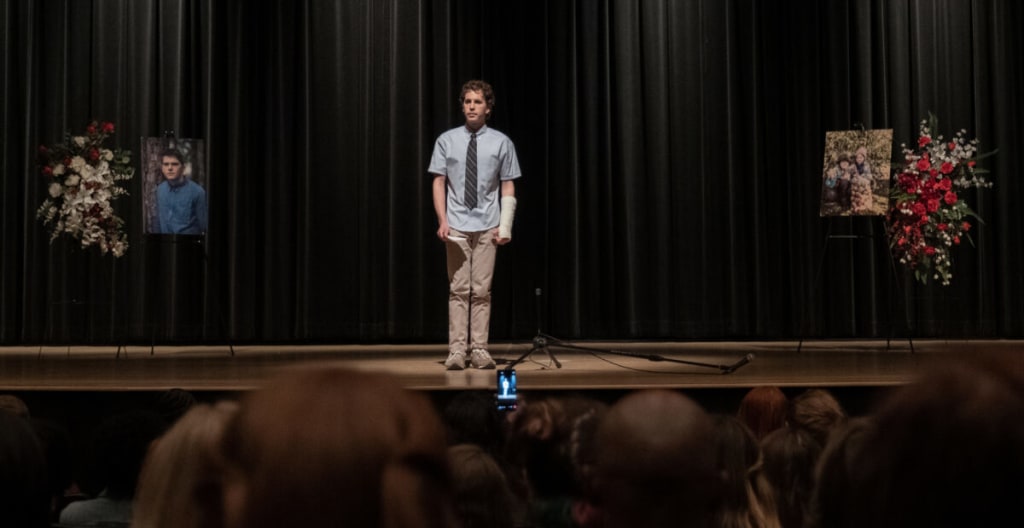 Try-hard is a term used to describe people who desperately want to be accepted by a group of people but their effort renders them pathetic and roundly rejected. Try-hard is an apt description of the new Broadway film adaptation of Dear Evan Hansen. The film starring Ben Platt as the title character, Evan, tries very hard to make you like Evan and identify with him, and feel sorry for his outsider plight. However, the sweaty, pathetic obviousness of the attempt renders it completely unwelcome.
Dear Evan Hansen picks up the story of Evan at the start of a new school year. Evan is returning to school with a cast on his arm following some sort of accident and his mother, Heidi, played by Julianne Moore, optimistically hopes that the injury might provide a conversation starter for her painfully shy and awkward son. Spoiler alert, it doesn't, but only because Evan is so desperately, painfully awkward.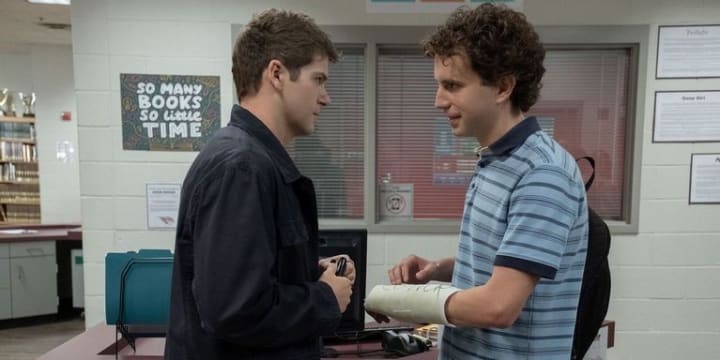 The plot of Dear Evan Hansen kicks in when Evan is in the midst of following the instructions of his therapist to write a letter to himself. The letters are intended to be positive affirmations, reassurances that Evan makes to himself that his life is getting better. Why he decides then to print the letter on the school library printer is unclear, though it is most likely because it is needed for this silly plot to unfold. A brooding, bullying, fellow student named Connor (Colton Ryan), retrieves the letter before Evan does and Evan assumes that Connor is going to use it to humiliate him.
Instead, Connor keeps the letter and apparently has it on him when he takes his own life. Finding the letter, Connor's parents, played by Amy Adams and Danny Pino, assume that Connor wrote the letter to Evan, as it begins with 'Dear Evan Hansen.' Connor's mother is desperate to know things about her late son who had become so distant before his death and she turns to Evan in hope that he can tell her something about him.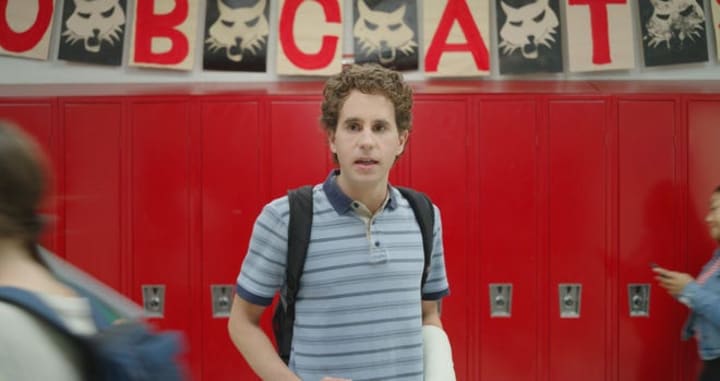 Slightly more cynical is Connor's sister, Zoe (Kaitlyn Dever) who points out that there is zero evidence of Evan and Connor's friendship, aside from this letter. This leads to Evan making a fake email account for Connor and himself to come up with fake stories of their supposed friendship. Eventually, even Zoe is won over by Evan's lies as the two share a romantic song about the things Evan claims that Connor thought… about his sister.
Someone actually thought that it was a great idea for the central romance of the movie to be based on lies Evan tells Zoe about her late brother. He's essentially gaslighting this girl he has a crush on by making up lies about the secret feelings her brother had about how amazing she is. The song is called If I Could Tell Her and I want you to imagine your brother thinking these thoughts about you....
Well, he said
There's nothing like your smile
Sort of subtle and perfect and real
He said
You never knew how wonderful
That smile could make someone feel
And he knew
Whenever you get bored
You scribble stars on the cuffs of your jeans
And he noticed
That you still fill out the quizzes
That they put in those teen magazines
But he kept it all inside his head
What he saw he left unsaid
And though he wanted to
He couldn't talk to you
He couldn't find the way
But he would always say
If I could tell her
Tell her everything I see
If I could tell her
How she's everything to me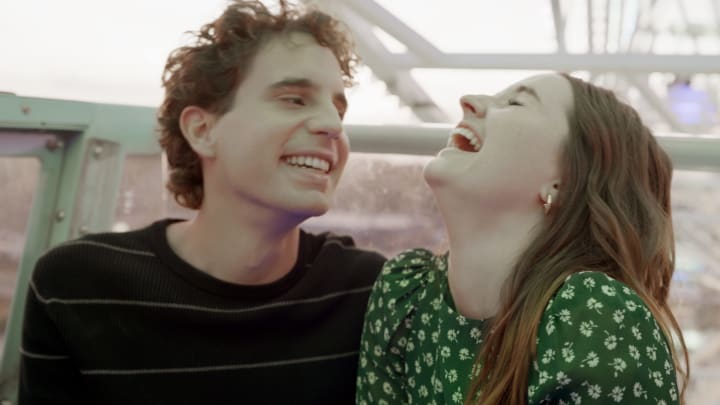 Yeah, that should give you the vibe of Dear Evan Hansen, a deeply misguided try-hard attempt to mine grief, suicide, and lying for some kind of pathos. Based on what I have written thus far, you should see Evan as a villain, a smarmy little creep who made up a friendship to give himself an identity. But, the makers of Dear Evan Hansen don't see it that way. Director Stephen Chbosky treats Evan as if he is really the hero of this story, a uniting force for the lonely, struggling kids in all of us. BLECH!
So what about the music? Cloying, manipulative, pushy and melodramatic songs beg you to feel sorry for Evan Hansen and fall well short of that goal. I've heard that the conflict between Evan's actions and the desire expressed in the songs for us to feel sorry for Evan is intentional, with the intent to create tension from these conflicting emotions. That could work if Evan weren't such a twerp and if the songs weren't so maudlin and cringe inducing.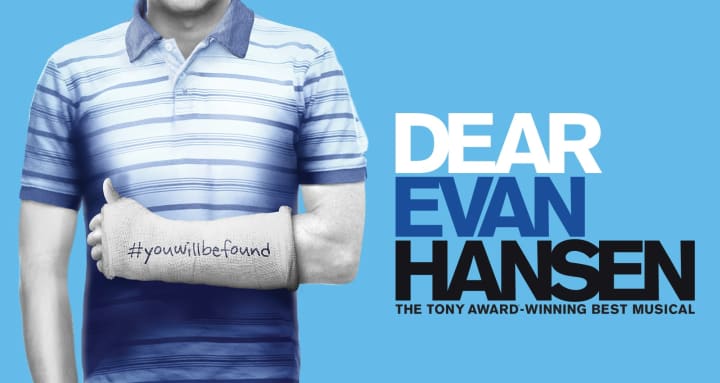 A good example of the cringe I am talking about comes in a scene wherein Evan and his cousin. Jared, played by Nick Dodani, fakes a series of emails with the intention of fooling people into thinking that Evan and Connor were friends. The scene plays out in the song Sincerely Me and imagines Connor performing a bizarre series of joke lines that Jared keeps slipping into the emails and Evan has to edit out. The jokes are awkward and Connor's smiley, peppy, imagined performance is hard to watch considering the context.
Dear Evan Hansen is such an ill-conceived movie that even Amy Adams and Julianne Moore cannot escape from the cringe. Moore, at the very least, gets the one good moment in a sea of camp and cringe. The song So Big/So Small is rather lovely and contains some wonderfully moving imagery in the lyrics. Even the best song however, can't fully escape as the lyrics tidily tie up all of Evan's emotional problems as issues related to his absent father. Teenagers in Dear Evan Hansen can't just be said, everything has a specific root cause and no complexity whatsoever.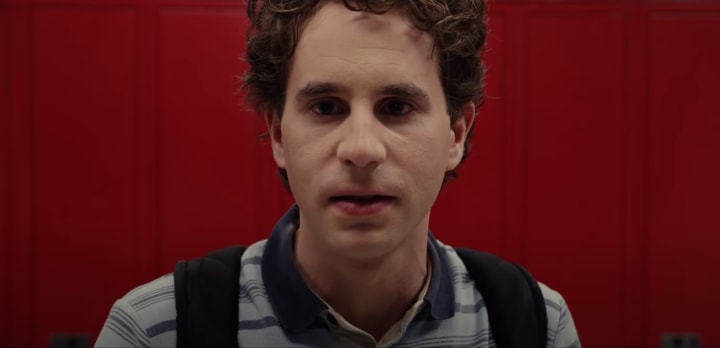 Another thing I hated about Dear Evan Hansen was that his lies were so unnecessarily outlandish that it put me in the mindset of correcting his lies with better conceived lies. I would never have ended up in the situation that Evan creates in the movie, most good people wouldn't, but I could not resist thoughts of how easy it would be to fix Evan's lies to make them more believable. For instance, no two teenage boys speak the way Evan portrays his conversations with Connor.
Their email conversations are like the intimate confessions of two English gentlemen falling in love through letters as they are divided by the propriety of 19th century society. Teenage boys don't talk to each other like this. There are no inside jokes, no humor whatsoever, their interactions are the kinds of things one might tell their therapist, platitudes about hopes and dreams and self improvement. It all rings so incredibly hollow that you can't help but wonder how anyone with a brain would believe this made up nonsense.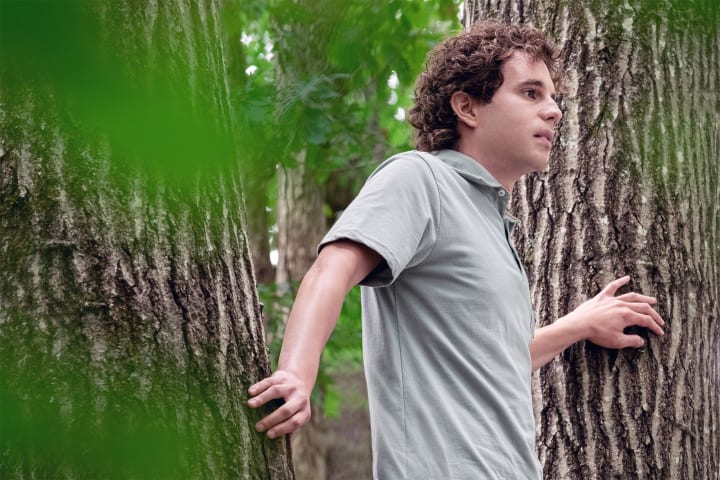 I loathed nearly every moment of Dear Evan Hansen. The music is pushy and manipulative. The performances are professional but they're rendered unbelievable by this awful plot. Trying to get anyone to root for Evan Hansen as some lonely, underdog hero is absurd. Some people may buy into the cloying, maudlin, teary performances by otherwise good actors like Ben Platt and Amandla Stenberg, but I was only ever embarrassed for these performers as they appeared to be victims of this ill-conceived plot.
Dear Evan Hansen arrived in theaters across America on September 24th, 2021.
movie
Hello, my name is Sean Patrick He/Him, and I am a film critic and podcast host for Everyone's a Critic Movie Review Podcast. I am a voting member of the Broadcast Film Critics Association, the group behind the annual Critics Choice Awards.