Movie Review: 'American Cherry' Shows Strong Potential for Director Marcella Cytrynowicz
There are big flaws in American Cherry but writer-director Marcella Cytrynowicz is still a director to watch for the future.
American Cherry (2023)
Directed by Marcella Cytrynowicz
Written by Marcella Cytrynowicz
Starring Leonora Varela, Matty Cardarople, Hart Denton
Release Date March 17th, 2023
Published March 21st, 2023
Hart Denton, from TV's Riverdale, stars in American Cherry as Finn Elliott, a deeply depressed young man. Finn is so bored in his small corner of the Midwest that he is pondering suicide. In fact, the plot of the movie kicks in when Finn, with his constant companion, an old school video camera, is lying in the street hoping one of the few cars that pass his house, runs him over. Finn is rescued at the last moment by one of his High School classmates, Eliza (Sarah May Sommers), who manages to stop an oncoming car just in time.
Intrigued that someone may not want to see him splattered all over the road, Finn begins to see more of Eliza and the two form a tentative romance. That burgeoning romance is tempered by Eliza's own personal drama involving her mother, Louise (Leonor Varela), a struggling alcoholic. Louise and Eliza are estranged not only from Eliza's completely absent bio-dad, but also from her step-dad and step-sister, though Eliza still sees the sister everyday. The separation of their parents has led to Eliza resenting her step-sister while lamenting her mother's decisions.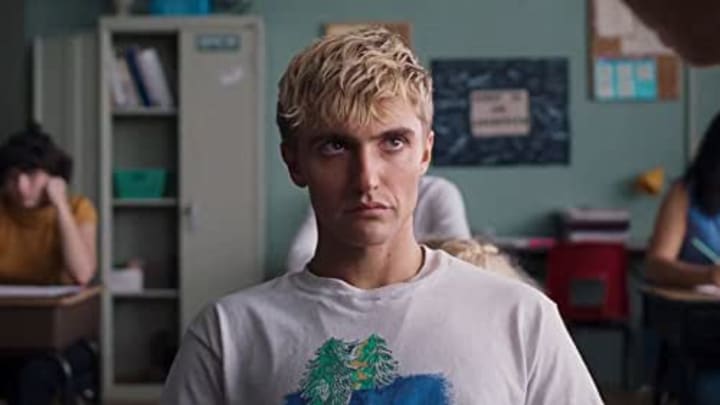 This is all portrayed against a beautifully bucolic setting. The lovely backdrops of a beautiful small town provide a counterpoint to the ugly personal stories that drive the plot of American Cherry. That's a solid approach, juxtaposition is a classic dramatic tool. What doesn't work for me about American Cherry is how the film leans in on being so ugly. Instead of merely being disaffected and sad, Finn is a psychopath. This is a deeply unwell character and the broad, brooding, weirdness of Finn is not a great fit for the drama of Eliza's story which is honestly more compelling in the conflicts it presents.
At times, Finn's deeply troubled mutterings and obnoxious use of Kurt Vonnegut quotes as a signifier of his superiority over others, make the character appear as if he's visiting the wrong movie. He's the star of the film so, obviously, that's a problem. Sara May Sommers is delivering a lovely performance filled with the heartbreaking angst of being a teenage girl desperate for a normal life, while Denton is playing a loose adaptation of John Hinckley or Mark David Chapman, loner-killers with delusions of self-importance.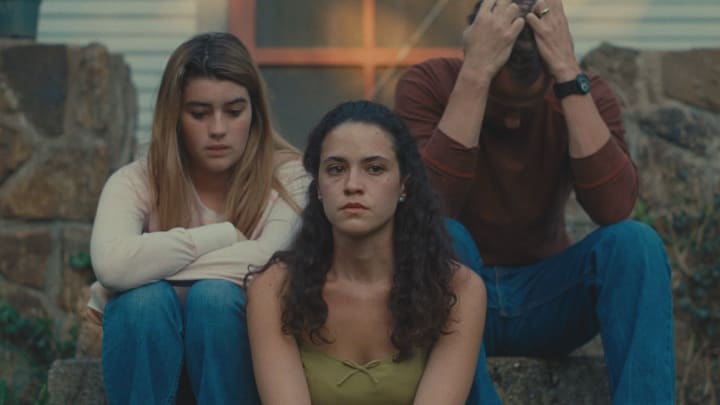 It's a bad fit. It's hard to see, beyond a clear physical beauty, what anyone as seemingly intelligent as Eliza would see in a muttering loner like Finn. Yes, she's vulnerable and one could extrapolate a desire for male attention from her lack of a proper father-figure, but that's a lot of pop psychology. Finn is so broadly weird that it's impossible to believe that anyone would find him appealing. Thus, as the film plays out its doomed romance and tragic end, the impact is lost because the balance of drama versus creepy oddity is way off.
American Cherry is a lovely looking movie. The look of the film and the direction of Sarah May Sommers' Eliza and her part of this plot are very compelling. These aspects of American Cherry speak well of the talent of writer-director Marcella Cytrynowicz. There is a great wealth of talent there and I am very interested to see what Cytrynowicz does next. American Cherry is a bit of a misfire, but it's one that still demonstrates a strong vision, a terrific visual sensibility, and a sensitivity in approach to big emotions that I really appreciated, outside Hart Denton's weird, creepy over-performance.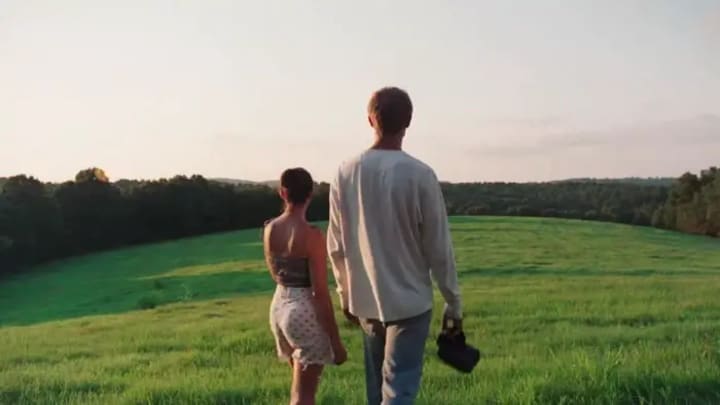 Hart Denton is not a bad actor and I am not saying he's the whole reason the movie comes up short. Rather, the choices that are made to demonstrate the character aren't great. The film opens with a very pretentious quote from Kurt Vonnegut, delivered in a pompous voiceover, and everything after that just feels like a pose from this character. The character of Finn is really more of a series of odd and deeply off-putting traits than he is a fully fleshed out character. The film contains a subplot about Finn's parents that appears to have been left purposefully vague and that's unfortunate because it is possibly the most interesting thing about this otherwise obnoxious character.
Find my archive of more than 20 years and nearly 2000 movie reviews at SeanattheMovies.blogspot.com. Find my modern review archive on my Vocal Profile, linked here. Follow me on Twitter at PodcastSean. Follow the archive blog for daily throwback reviews at SeanattheMovies. Listen to me talk about movies on the Everyone's a Critic Movie Review Podcast. If you have enjoyed what you have read, consider subscribing to my work on Vocal. If you'd like to support my writing, you can do so by making a monthly pledge or by leaving a one-time tip. Thanks!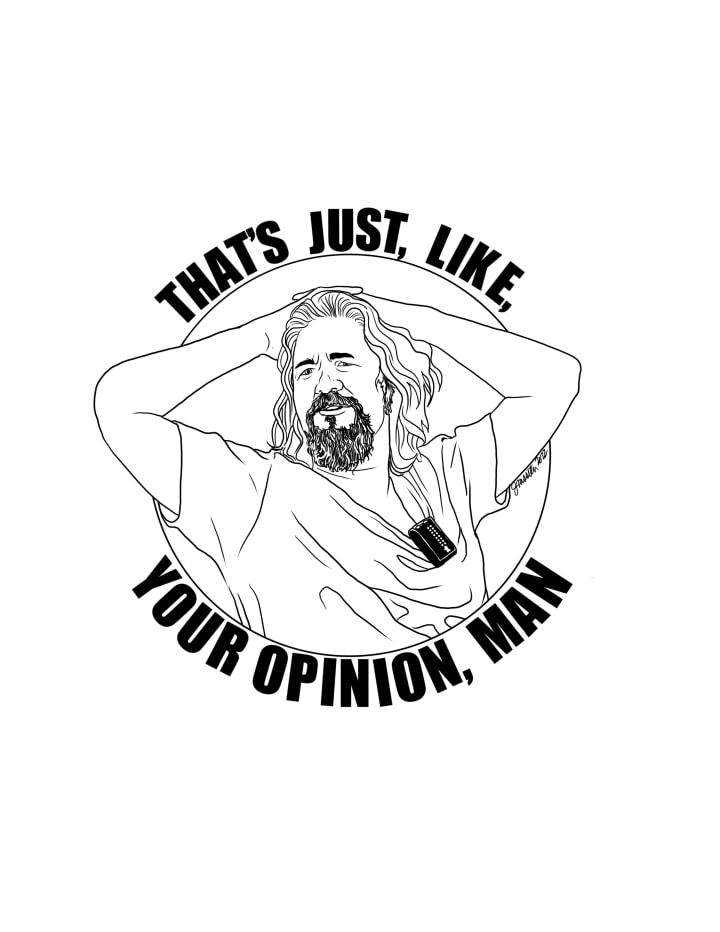 About the Creator
Hello, my name is Sean Patrick He/Him, and I am a film critic and podcast host for Everyone's a Critic Movie Review Podcast. I am a voting member of the Broadcast Film Critics Association, the group behind the annual Critics Choice Awards.
Reader insights
Be the first to share your insights about this piece.
Add your insights