Most Valuable Comic Books of All Time
Whether you're a cartoon collector or have made a great discovery at a garage sale or flea market, it's worth checking out if you have one of these rare comic books worth a fortune today.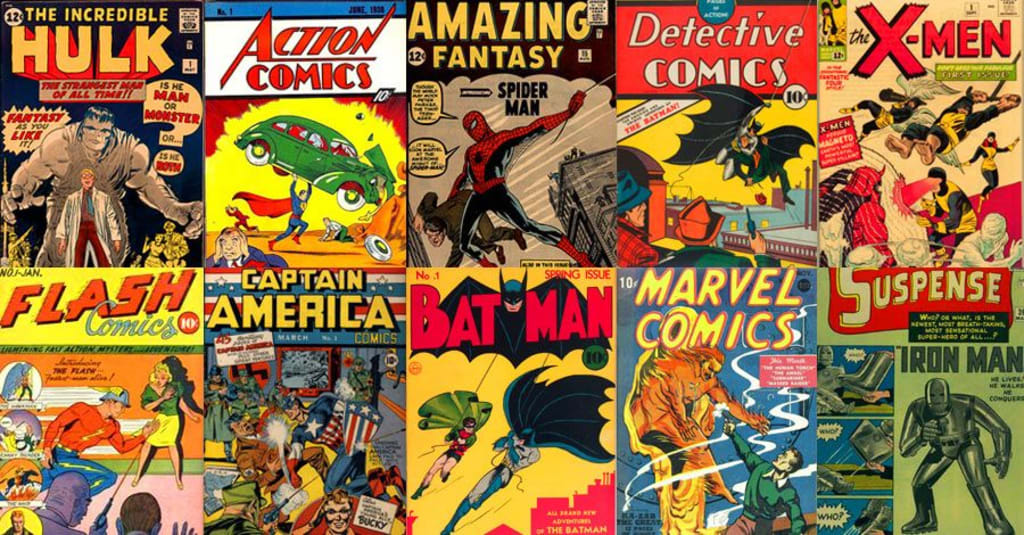 Comic books have established themselves as a group so that rare and vintage comics can be delivered to collectors around the world in search of astronomical quantities. The higher the quality of these comics, the higher the price and some can cost more than $ 1 million per book.
If you happen to own one of these rare cartoons, you may be lucky. Whether you're a cartoon collector or have made a great discovery at a garage sale or flea market, it's worth checking out if you have one of these rare examples.
Marvel and DC's blockbuster movie franchises have made superheroes more popular than ever, and characters that were once loved only by enthusiastic cartoon enthusiasts are now mainstream.
Find all your favorite Collectible items at the free Shopify website easily.
Here are some of the most valuable comic books that may have collected dust and valuables in the attic over the years-
1. Action Comics #1
This comic is arguably the most valuable in the world. Recently, two different cartoons have sold for a million dollars, and a lower grade of this cartoon has sold for hundreds of thousands of dollars. Action Comics # 1 commemorates the birth of superhero comics and features the first appearance of the world's most famous hero, Superman in the year 1938. Originally it was only 10 cents, according to the New York Post. There are probably less than 100 of these comics left, and it is very rare to find them untouched.
2. Detective Comics #27
A year after the world first met Superman, Detective Comics # 27 introduced another great superhero, Batman, in 1939. This is DC Comics' is another iconic character that has hit the million-dollar market. Detective Comics # 27 is his first appearance and shows how he solves the murder of a wealthy businessman, the Dark Knight in his black and gray outfit. These historic cartoons are probably less than 200 and are very rare and popular. In 2010, an anonymous buyer bought a well-preserved copy of the 1939 comic in an online bid for $ 1 million.
3. Amazing Fantasy No. 15
Before appearing in several cartoon series, television shows, and movie franchises, Spider-Man was a special character introduced in Amazing Fantasy No. 15. This rare comic from the 1960s, sold for $ 1.1 million, commemorates the debut of another great superhero. This was a best-selling comic book when it was published and triggered the continuation of the Spider-Man story. It sold for over $ 1 million and has become one of the most expensive comics in the world.
Peter Parker is one of the most famous and popular cartoon characters in the world and, therefore, it's no wonder Spider-Man has become a huge success.
4. All-Stars Comics #8
This 1941 cartoon introduces Wonder Woman all over the world and is very popular with collectors, especially because of the growing popularity of Wonder Woman. This rare edition is hard to find in excellent condition. The story revolves around the Justice Society of America but also includes the origin of one of the fiercest superwomen in the comics. A copy was sold on eBay for $ 936,223 in 2017.
5. Marvel Comics #1
The first issue of the company that would later become Marvel Comics did include an early version of one of the brand's main characters: The Human Torch. A copy of the comic book sold for $350,000 in 2001.
Marvel Comics #1, which was published in 1939, is one of the world's rarest comic books. There are only 26 original examples of this issue available. Sub-Mariner and the Human Torch make their first appearances in this comics.
Tell me which comic book do you find the best and your collection of the same in the comments section below.