More Book Recommendations
The best books I read in 2019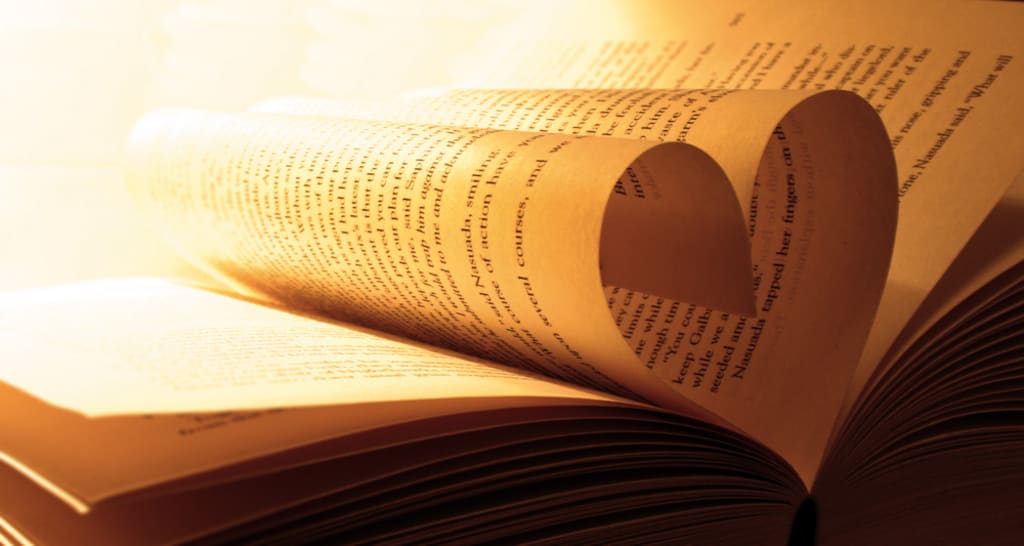 These are the best books that I read in 2019. I didn't read as much as I'd hoped that I would but out of what I did read, these are my favourites. I try to read a variety of different books every year, I'm sure that this list will reflect that.
They aren't all new books, many are old. All are wonderful in their own way.
I highly recommend anything off of this list if you are looking for something to read.
I realize that a big portion of this list is the series of The Marked by March McCarron. I would say that this series is the best I have read in a long time and recommend it to anyone looking for a new fantasy series.
The Wicked Will Rise by Danielle Paige
Part 2 in the Dorthy Must Die series.
After arriving into the chaos that Oz has become, Amy Gumm has been given a mission: remove the Tin Man's heart, steal the Scarecrow's brain and take the Lion's courage. Only then will Oz be a free land again. Who can Amy trust on her mission? Who is really wicked?
Max and Menna by Shauna Kelley
The story of twins, Max and Meena, and their unfortunate home life as the children of the town drunk. The story switches between their viewpoints, opening at the beginning of their 8th grade year and traveling into adulthood. Max is quiet and introspective while Meena is quick tempered. Follow their journey as they grow up and fight to get away from everything they know.
Resolution of the Marked by March McCarron
Part 4 of The Marked series.
The city of Accord has been at war for seven months. Quade Asher's army is the biggest the world has ever know and yet it has been held at bay by the courage of its people along with their dedicated Queen, general and the wisdom of the truth saying Fifth. Quade Asher has finally spotted a weakness in the city's defenders and has begun to alter his plans. He will finally take the city.
Lamentation of the Marked by March McCarron
Part 3 of The Marked series.
After Quade Asher's failure to take over Accord, the city has now become the only safe place in all of Trinitas. The citizens are afraid and tension between the Chinoa and the Cosanta are running high. Bray works to track down Yarrow, Ko-Jin finds himself in the new role of general, Peer has taken an unwanted leadership role, Arlow works undercover within the Pauper's men all while Quade rallies his armies. War is coming, how much loss and suffering can they take?
Elevation of the Marked by March McCarron
Part 2 of The Marked series.
Quade Asher and his Elevated are planning a war. Bray, Yarrow and Ko-Jin know the truth but with Quade's power of charm and persuasion who will believe them? The Elevated has eyes everywhere but Bray, Yarrow and Ko-Jin must come out of hiding when Quade threatens to commit his worst atrocity yet.
Chasing Echos by Jodi Perkins
Taz Aevos and her three sisters were born with powers. Taz has the ability to make things fall at her will, normally she finds her power fairly useless until she uses them against a cruel joke played by high school senior Stryder Black at a New Years Eve party. To teach him a lesson, Stryder's prank end with him being cursed, only Taz has some how gotten herself attached to his curse. They are both forced to live the last twenty days of their lives over and over again but something goes wrong and their time starts shrinking. Can Taz and Stryder escape the curse or will their time run out?
A Dog's Purpose by Bruce W Cameron
Follows the journey of a dog through many lives as he tries to find his purpose. Reborn as a golden retriever after a short life as a stray, Bailey tried to find his life's purpose with his loving owner, Ethan. On this journey he goes on countless adventures as the family pet. When these adventures end Bailey finds himself reborn again as a puppy. Follow Bailey on his path to finding his purpose.