Michael Ralph portrayed numerous characters on 'A Different World'
If you thought you saw a familiar face in varied roles on the sitcom it was not your imagination.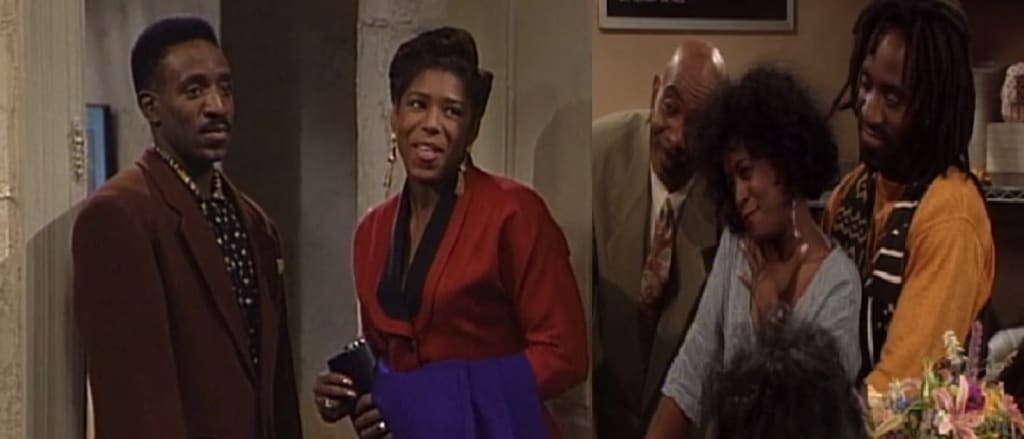 Michael Ralph asJaleesa's date and as Kim's fiancee Spencer.
If the name Michael Ralph does not ring a bell his older sister actress Sheryl Lee Ralph might be more familiar. Michael's face however might bring back memories from A DIFFERENT WORLD which ran on NBC from 1987-1993. Whenever pictures surface of the cast there are always the same main characters. Dawn Lewis ( Jaleesa), Jasmine Guy,(Whitley), Kadeem Hardison, (Dwayne), Sinbad,(Walter), Glen Turman, (Colonel Taylor), Cree Summer, (Freddie), Lou Meyers, (Mr. Gaines), and Darrel Bell, (Ron).
Michael Ralph portrayed an array of characters on the series during its 6 year run but there were other unnamed actors who made frequent appearances and were not credited as being a part of the NBC hit sitcom. A short young black male who always wore a sweater was in all 6 seasons but he was never called by name. He would be seen in the library or the Pit and only interacted with the main characters on rare occasions. There was also a light-complexioned heavy-set female who was seen working in the Pit for several seasons but did not have any dialogue. There is no record of the names of either of these individuals.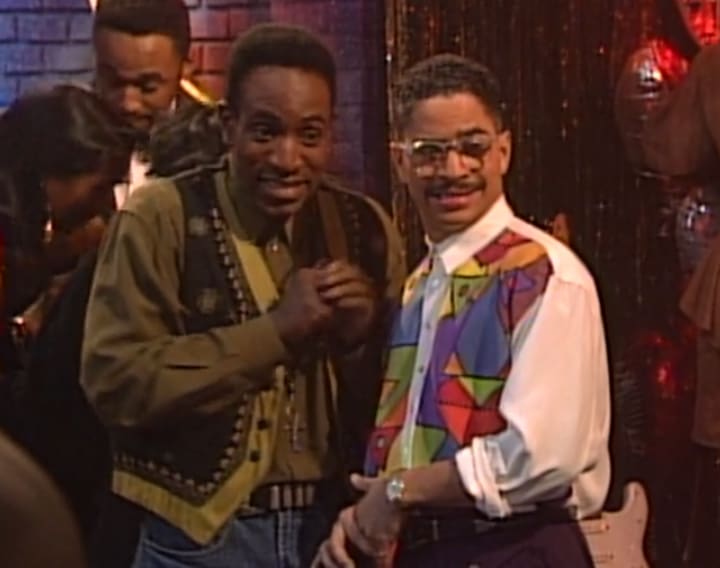 Ralph was born in 1963 in Waterbury, Connecticut, and in addition to acting, he is also a comedian and voice actor. In addition to A DIFFERENT WORLD, he portrayed Tyrell Livingston on CLAGHORNE! and Kelly on THE BERNIE MAC SHOW. His face may also look familiar because he had roles on THE SUITE LIFE ON DECK, MARTIN, THE PARKERS, MOESHA, RENEGADE, THE SINBAD SHOW, and NUMB3RS.
Michael Ralph also appeared in the films BLOW, THE RULES OF ATTRACTION, MARKED FOR DEATH, MALCOLM X, and the Nikelodeon television movie DRAKE AND JOSH GO HOLLYWOOD. He also lent his voice to characters on HAPPY FEET 2, FROZEN 2, and CROWN HEIGHTS. Ralph also lent his voice to a number of video games including a Ballas gang member in GRAND THEFT AUTO San Andreas, and Abu Bakr/Craps/Motorhead on THE CHRONICLES OF RIDDICK: ESCAPE FROM BUTCHER BAY. In 2015 the actor voiced several characters in MAZE RUNNER: THE SCORCH TRIALS.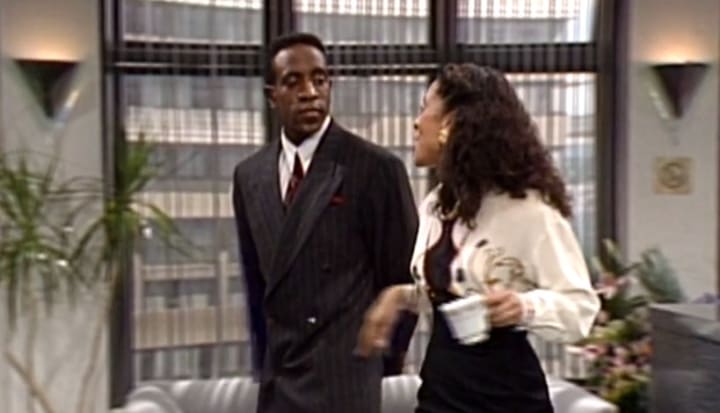 In season 2 of A DIFFERENT WORLD, Ralph was one of the pledges to Kapa Lamda Nu fraternity when Ron Johnson was testing them. In subsequent seasons, he portrayed Clint, who was a member of Ron's band Expression, Whitley's co-worker at EH Wright, a fire marshall, and Jaleesa's date. There were other episodes where he was simply a face in the crowd. His most prominent role, however, was Spencer Boyer who was engaged to Kim during the sixth and final season of the hit NBC series.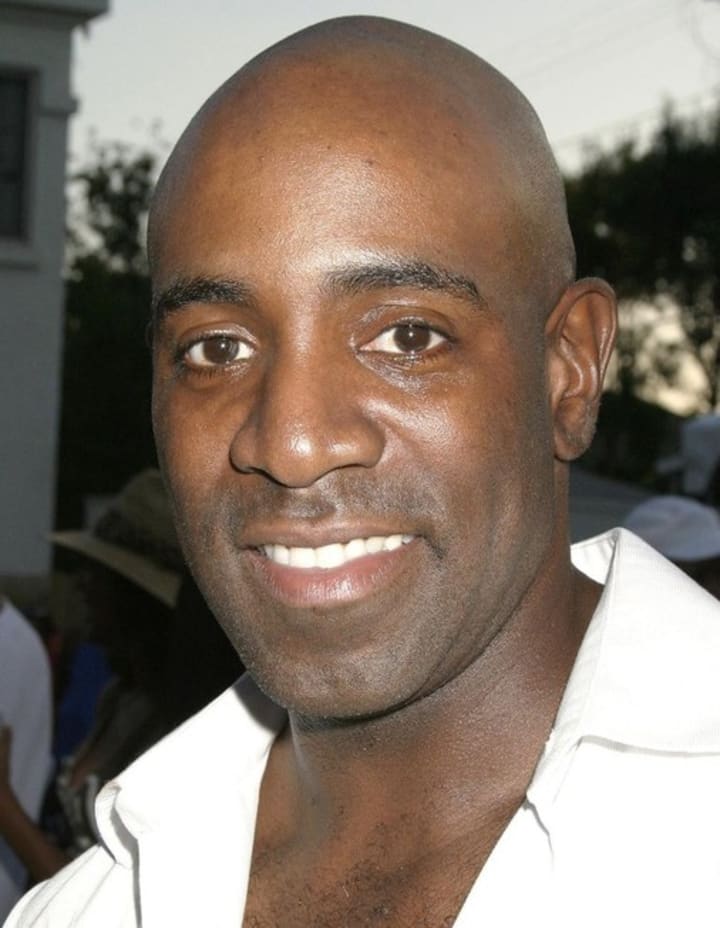 As Spencer Boyer, Michael Ralph wore dreadlocks and had a Jamaican accent. I recall noticing that he looked like the actor who had portrayed other characters but was not absolutely certain until I read it. His voice, hair, and mannerisms as Spencer were pretty convincing. Boyer was attending medical school and was Kim's lab partner when they had to work on a human cadaver. The two began dating and quickly became engaged.
Ralph was in the last episode of the series when Whitley and Dwayne announced they were expecting a baby and heading to Japan. If you are a fan of A DIFFERENT WORLD you can catch episodes on various television channels such as BOUNCE, BET, or TVONE. You can also watch it free on the streaming service Prime Video. Episodes can also be purchased on DVD and Blue Ray online based on the season.

Cheryl E Preston
Cheryl is a poet, freelance writer, published author and former Newspaper columnist. She has degrees in Psycology and Biblical studies. She enjoys sharing natural cures, and Nostalgia related info. Tips are greatly appreciated.
See all posts by Cheryl E Preston →