Meet Me in St. Louis (1944)
1001 Movies to See Before You Die (Schneider, J.S, Smith, I.H)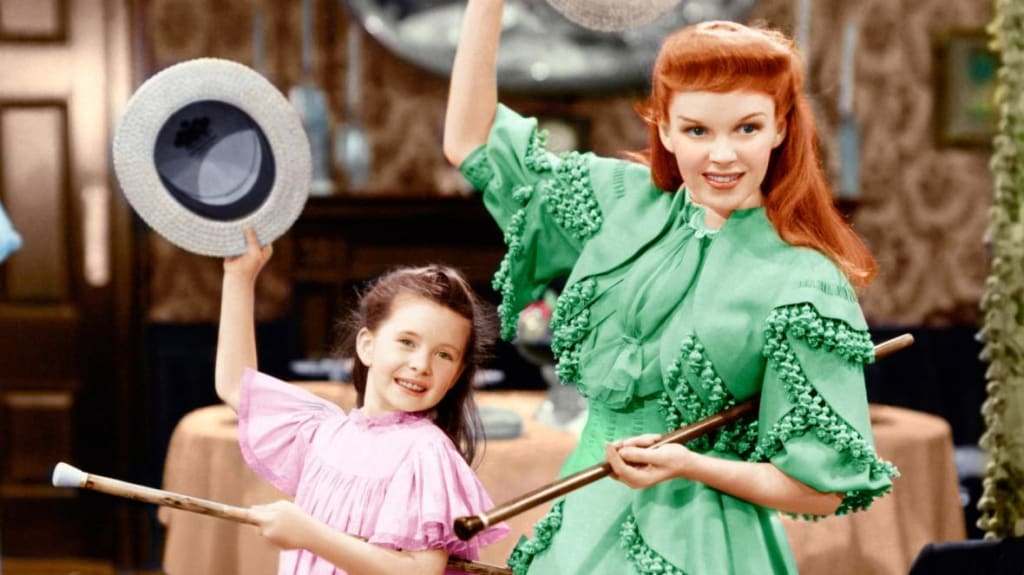 In this article, we will be looking at 2019's book "1001 Movies to See Before You Die" and going through each film in a random order that I have chosen. We will be looking at what constitutes this film to be on the list and whether I think this film deserves to be here at all. I want to make perfectly clear that I won't be revealing details from this book such as analyses by film reporters who have written about the film in question, so if you want the book itself you'll have to buy it. But I will be covering the book's suggestions on which films should be your top priority. I wouldn't doubt for a second that everyone reading this article has probably watched many of these movies anyway. But we are just here to have a bit of fun. We're going to not just look at whether it should be on this list but we're also going to look at why the film has such a legacy at all. Remember, this is the 2019 version of the book and so, films like "Joker" will not be featured in this book and any film that came out in 2020 (and if we get there, in 2021). So strap in and if you have your own suggestions then don't hesitate to email me using the address in my bio. Let's get on with it then.
Meet Me in St. Louis (1944) dir. by Vincente Minnelli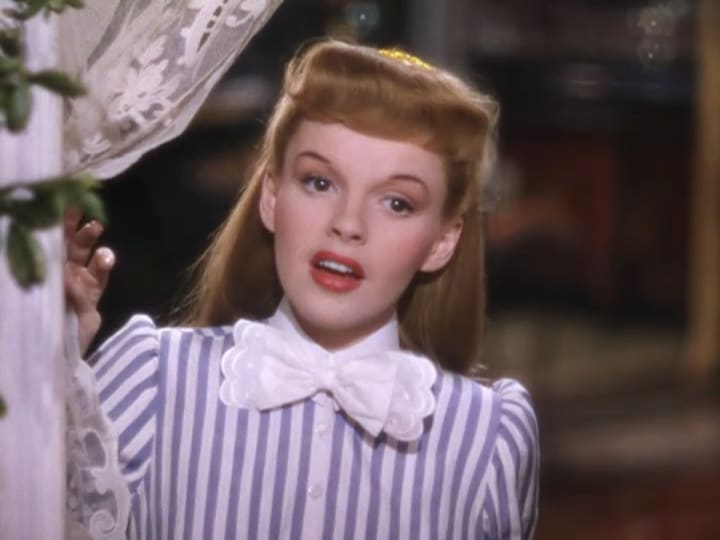 Based on "Meet Me In St. Louis" by Sally Benson, the then husband of the legendary Judy Garland directed her in this amazing musical film set against the backdrop of the World's Fair. I'm not going to lie, I used to love this film as a child - it was another one of Judy Garland's films I loved including "The Wizard of Oz" and "A Star is Born". The iconic songs, the brilliance and radiance of Judy Garland just made the film a lot better than any other actress could have done it. It also stars the brilliant Mary Astor - another woman I adore, and the awesome Margaret O'Brien. Three women who basically made this musical what it is today.
Bosley Crowther was really into the film actually, which didn't surprise me because of his frequent support of Judy Garland's career. He stated the following about "Meet Me in St. Louis" in the New York Times that it was:
"...a warm and beguiling picturisation based on Sally Benson's memoirs of her folks ... The Smiths and their home, in Technicolor, are eyefuls of scenic delight, and the bursting vitality of their living inspires you like vitamin A. Miss Garland is full of gay exuberance as the second sister of the lot and sings, as we said, with a rich voice that grows riper and more expressive in each new film. Her chortling of "The Trolley Song" puts fresh zip into that inescapable tune, and her romantic singing of a sweet one, "The Boy Next Door," is good for mooning folks...As a comparable screen companion to Life With Father, we would confidently predict that Meet Me in St. Louis has a future that is equally bright. In the words of one of the gentlemen, it is a ginger-peachy show."
TIME Magazine would come to put it on to their one hundred greatest films of all time, their review actually stated this:
"It had wonderful songs [and] a sweetly unneurotic performance by Judy Garland....Despite its nostalgic charm, Minnelli infused the piece with a dreamy, occasionally surreal, darkness and it remains, for some of us, the greatest of American movie musicals."
Producer, Arthur Freed, spoke out about the movie, talking about the filmmaking style and the process in his interview and how it is his favourite film from his career:
"Meet Me in St. Louis is my personal favourite. I got along wonderfully with Judy, but the only time we were ever on the outs was when we did this film. She didn't want to do the picture. Even her mother came to me about it. We bumped into some trouble with some opinions – Eddie Mannix, the studio manager, thought the Halloween sequence was wrong, but it was left in. There was a song that Rodgers and Hammerstein had written, called Boys and Girls Like You and Me, that Judy did wonderfully, but it slowed up the picture and it was cut out. After the preview of the completed film, Judy came over to me and said, "Arthur remind me not to tell you what kind of pictures to make." [It] was the biggest grosser Metro had up to that time, except for Gone With the Wind."
Again, it is universally known that it is a brilliant film and I hope that if you haven't watched that you are planning to.
movie
About the author
Film and Writing (M.A)
150K+ Reads on Vocal
IG: @AnnieApproximately
Pronouns: (she/her/hers)
Reader insights
Be the first to share your insights about this piece.
Add your insights