Measuring The Success Of The Dark Knight III
Analysis Of The Master Race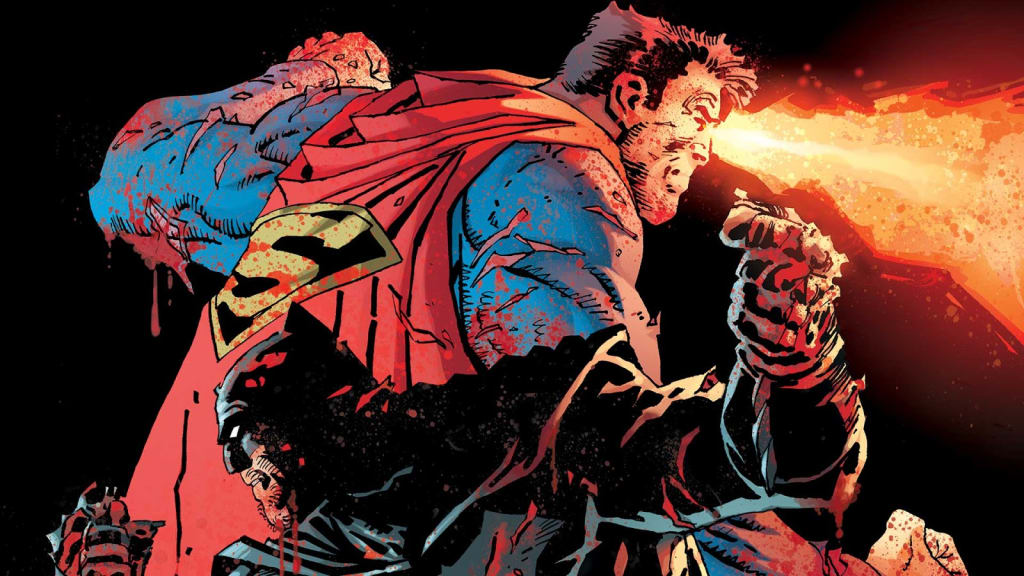 We have the unusual success stories of two controversial works from Frank Miller. The first is The Dark Knight Strikes Again, meanwhile the other being All-Star Batman & Robin The Boy Wonder. In general, many fans dislike so far as to disown both comic stories. Many prefer to live in a world with Batman: Year One, The Dark Knight Returns, and that is it when it comes to Batman stories from the unequivocal Frank Miller. The Dark Knight III: Master Race begins with much dissent with that subtitle - Master Race. Many like to label Frank Miller as some silly, right-wing lunatic. Couple this rather base-minded assumption and the sub-title, many fans and critics begin to ready their pitchforks. With the bad press of Frank Miller's previous work and some political comments years prior that rubbed many the wrong way, does The Dark Knight III: Master Race stand a chance of success?
The answer is simple, and absolutely yes! The Dark Knight III: Master Race debuts at the number one best-selling comic in November 2015, with over 440,000 orders. During this time, DC Comics has competition with Marvel Comics' new Star Wars Vader Down series, which sold only 13% less that month with is own debut issue. Giving more context on how big of a success this is, the newest issue of Batman of that month only has over 106,000 orders! This new series from Frank Miller retails at a cover price of $5.99 per comic, bringing in over $2.6 million. Master Race's first issue sells more copies than the debut issues of The Dark Knight Strikes Again and All-Star Batman and Robin The Boy Wonder. The first issue will go on to sell over 449,000 copies for the year of 2015, making it the fifth best selling comic of 2015 and DC Comics' best-selling comic of the year.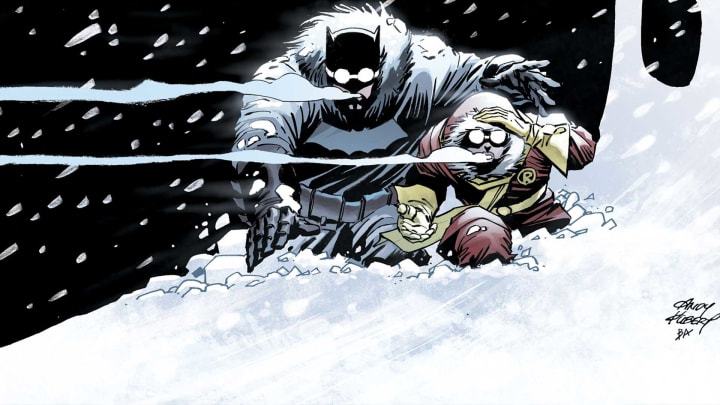 Right from the beginning, Master Race looks like a huge success! Yet, a month later, issue #2 releases at the number two spot to only 158,000 orders, signaling a 64% drop. Its numbers are only 30,000 copies more than Batman #47 that month. After issue #2, the series begins a slight unorthodox release schedule. The Dark Knight has a bi-monthly set-up until issue #6, which comes out in October 2016. At first, it appears the bi-monthly release is returning, with issue #7 dropping in December. However, issue #8 and issue #9 come to shelves in March and June 2017, respectively. Luckily, this release schedule is nothing akin to that of All-Star Batman & Robin The Boy Wonder. However, does this affect the sales of the comic? Numbers were already dropping since issue #2 and continue to drop with each issue. By the end, with issue #9, there are only 103,000 orders. Roughly 77% of the install base of issue #1 stopped reading this series by the end. The other Batman works of Miller had dropped, of course, but nothing like this! Master Race averages roughly 166,000 orders per issue.
By no means does this mean Master Race is a flop! If anything, it shows how it is by no means a straight-up success over the previous works in all departments. People are quick to believe and or assume successors are straight-up successful over predecessors by all and any means. Why the huge drop? In comparison to previous projects from Frank Miller, there is a mix of possibilities explaining this paradigm.
One reason is digital comics are becoming the norm compared to the last decade. Second, is that the first issue of such a new limited series is bound to be picked up by numerous collectors. Take this into account with the multiple cover variants as well.
I dare fathom many die-hard Miller fans may not like that this piece of work is not a 100% Frank Miller project. Miller does not provide the artwork, save for cover variants, and the mini-stories. Instead, Andy Kubert steps up, providing a streamline version that tries to, in a way, copy Miller's art style. Since The Dark Knight Strikes Again, Miller's artwork faces ridicule by critics and long-time fans. Hence, it makes sense DC Comics went with this path. Frank Miller does not pen the comic by himself, but with help from Brian Azzarello. Azzarello, who gives us DC Comics' New 52 Wonder Woman, was one of the few New 52 runs facing little to no ridicule from fans. By the time of Master Race, with his Wonder Woman run complete, readers are starting to become analytical and now changing their tune on Brian Azzarello's Wonder Woman run. Now mind you, Azzarello does not have an infamous legacy and or history like Miller. Instead, one can say the trends are changing, and the honeymoon is over.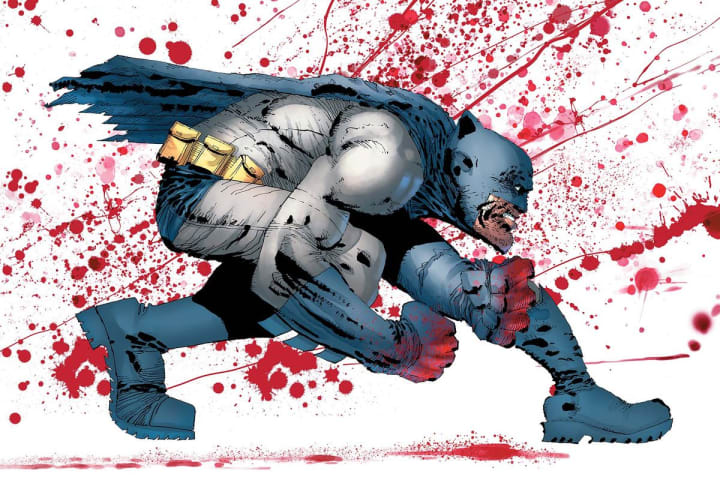 Again, there is no one right answer for the significant drop in the series. Critically, Master Race fared much better than the previous installments. Sure, you have a few who do not like the work but will gladly take it over The Dark Knight Strikes Again and All-Star Batman & Robin The Boy Wonder. These drops in comic sales mean nothing when you add it all up. The Dark Knight III: Master Race sold over 1.5 million comics at a cover price of $5.99, making over $9 million! You have a hardcover collector's editions of the nine issues as well, which release a month later at a cover price of $12.99. DC Comics has an additional 145,000 comic orders, bringing in over $1.8 million. Finally, there is the Director's Cut of the first issue, with a cover price of $10.99, in black and white, with over 10,000 orders. In conclusion, over 1.6 million comics are sold, bringing in over $11 million!
DC Comics released The Dark Knight III: Master Race hardcover collection in September 2017, debuting as the number two best-selling graphic novel, with over 6,000 orders. By the end of the year, the book sells over 9,000 copies. Simultaneously, they release a hardcover collection of the Dark Knight III: Master Race covers. Both retail, respectively, at $29.99 and $24.99. To date, the hardcover collection has sold over 13,000 books, bringing in over $413,000.
A whole year later, DC Comics publishes the story in trade paperback form, retailing at $24.99. Unfortunately, it debuts lower down the chart, with over 3,000 orders at the number 11 best-selling graphic novel. One may assume these are lackluster numbers, showing a bad sign for the title. Strangely, the book has sold over 21,000 copies to date, bringing in over $607,000 in revenue. Hence, it beats out the hardcover collection! Combine the two books, and you have an additional $1 million!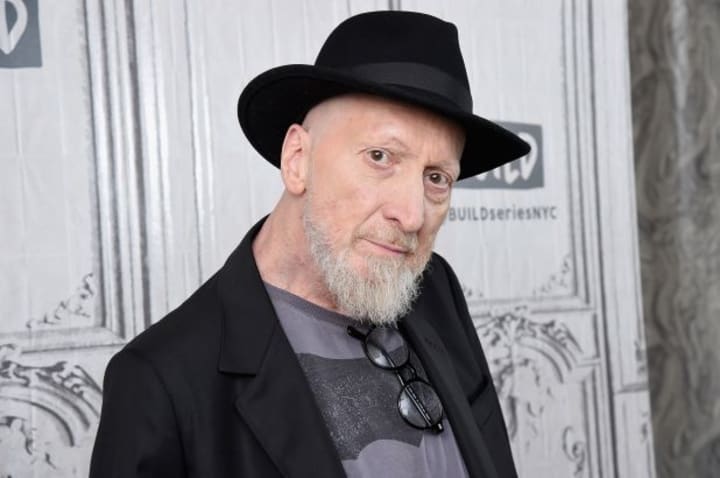 The Dark Knight III: Master Race has made over $12.1 million! Believe it or not, this is more than the last two works combined! More comics sell, more money, and best of all - better reviews! Sales stimulate the old Dark Knight Returns book, bringing in new Dark Knight fans. Andy Kubert and Brian Azzarello rise to even wider fame and recognition. What is probably even better, and furthering show what a success this is comic is, is the rehabilitation of Frank Miller. He goes on to give us Dark Knight Returns: The Golden Child and Superman: Year One. His young adult novel series, Cursed, with Tom Wheeler, goes on to become a NetFlix series. You see him in multiple interviews and panels throughout the years to people happy to speak with him. No doubt, you still have cranks like Linkara and that ilk, who want to stay in the past and continue to critique Frank Miller, for they lack any creativity. Besides these few and unheard, the trend of bashing Frank Miller is hardly a thing in the post-Master Race world.
If you like what you read here, please feel free to leave a like and or tip. You may also enjoy my other pieces such as The Dark Knight Strikes Again, Not a Flop? and All-Star Batman & Robin The Boy Wonder, Not a Flop?