Marvel Superheroes
MCU: The Movies of Phase 4
We ask 150 geeks: which ones are you most excited for?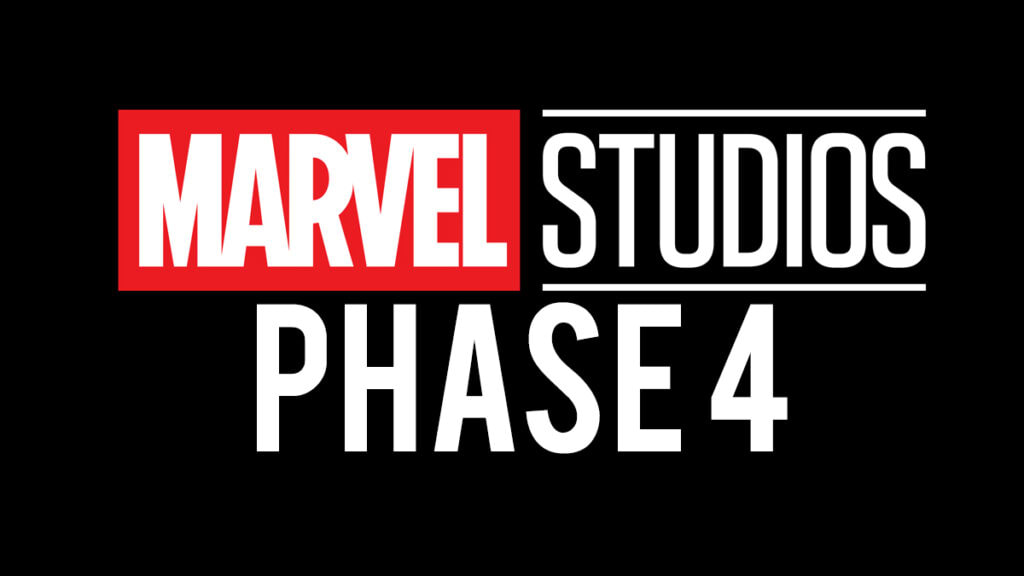 The Infinity Saga has ended. The MCU can be credited with the rise in popularity of Superhero movies over the last decade, showcasing some dazzling special effects, costumes and casting choices. Now, however, Disney have some big decisions to make.
Phase four has fans divided. Whilst some keep the same enthusiasm they had for previous instalments, others are still reeling from the end of the Infinity Sage and can't quite muster the same level of excitement they had before. This reaction is completely natural, it's almost as if we're walking into a completely new franchise – except for a couple of films dangled in front of us that are remnants of the saga we fell in love with. This approach seems to be working, however, as despite some of our geeks saying "[it] will be thrilling to watch something completely new [to me]", our poll showed that it was the characters we know already that we are most excited to see again.
Our research shows Thor: Love & Thunder is the most anticipated film of Phase 4, with 34% of our focus group votes. Fans adored what Taika Waititi did with Thor: Ragnarok and were ecstatic for his return on the fourth instalment. Inspiration is being taken from The Mighty Thor comics, which were also the first to introduce a female Thor – the role Natalie Portman is said to be portraying. It has also been confirmed that Valykrie will be the cinematic franchise's first LGBT+ superhero, a step in the right direction for equal representation in the industry. Waititi intends to fly out to Australia, where the film is scheduled to be filmed, in April before filming commences in August; but with the tragedy that has struck the country this schedule may change. On a more positive note, the production of Love & Thunder is expected to create as many as 2,500 jobs and make use of about 1,650 different businesses in Australia, with a total of around $178 million getting injected into the local economy as a result.
Next on the list is Doctor Strange: Multiverse of Madness, with 27%. Set to explore different realities, dealing with a fractured world resulting from Wanda's fractured mind or multiple timelines forged during Avengers: Endgame, Multiverse of Madness is a strong rival for Love and Thunder for most anticipated Phase 4 film. While Kevin Feige has confirmed that the film be the horror flick that fans had anticipated when they heard the title, there will be horror elements. There has also been teasing of the appearance of Namor, a Merman anti-hero who has served directly with the Avengers, the Fantastic Four, the Invaders, the Defenders, the X-Men and the Illuminati as well as serving as a foil to them on occasion. Fans are desperately wishing for an Illuminati film, and with the way Phase 4 and 5 are looking, Multiverse of Madness might just be a step in that direction.
Black Widow and Spider-Man [Untitled] battled closely for third place, with 14% and 13% respectively. Most fans agree that a Black Widow film is long overdue, but is it too overdue? The first film of Phase 4, Black Widow takes place after Captain America: Civil War, and presumably before Avengers: Infinity War – meaning we already knows what fate lies in the assassin's future. Though this doesn't spoil the film, fans have suggested that they would be more excited if the film had been released before killing off the character. Media releases have confirmed the presence of Red Guardian and Taskmaster, which have been favourably received.
Perhaps most worryingly, there is also the Budapest storyline, which has been revealed to dominate the film in reports from the reel shown at San Diego Comic-Con. The storyline around the Hungarian capital can be traced back to the first Avengers movie; and has since then been used heavily as a point of reference – and often some sort of inside joke – for the pair. Personally, I feel this is a dicey move at best, as the in-joke could easily be ruined by sloppy storytelling, however we shall hope for the best.
The new Spider-Man 3 doesn't even have a title yet, but Holland has been smashing it with the last two Spider-Man movies becoming fast favourites (and extremely profitable for Sony). Fans are speculating the appearance of The Sinister Six, or a face-heel turn from Ned, but all we have at the moment is speculation.
The Eternals and Shang-Chi and the Legend of the Ten Rings received the fewest votes, yet the introduction of more 'niche' characters has certainly piqued interest. Shang-Chi, also scheduled to be filmed in Sydney, Australia, will be Marvel's first Asian-led movie, another show of how the MCU intends to improve its diversity. Fans are hoping to get a Madarin they can be in awe of after the disappointment that was Iron Man 3, and are looking forward to seeing more of the international terrorist group. Meanwhile, The Eternals is practically fully cast, and intends on going down a route similar to Guardians of the Galaxy, introducing little-known characters and creating an ensemble right off the bat for fans to journey forward with.
Both films are also very well placed, provided Black Widow does well. Coming second and third in the eight-movie run, they have been placed to entice superhero fans to get their movie fix even if you've never heard of the characters before. After all, there's a whole year between Black Widow and Doctor Strange: Multiverse of Madness.
Overall, there were some films in the Infinity Saga that we'd all rather forget about. The MCU is going to need to strengthen it's individual movie game, learn from past mistakes and craft villains and solo outings that are able to stand upon their own without needing to be part of the bigger picture. Even so, there are certainly some exciting directions Phase 4 can take us in – and it's going to be one hell of a ride.
Marvel fans assemble, the MCU isn't failing yet.
~Anduril
For a list of places you can donate to help Australia in its time of need, including the NSW Fire Department and the Wildlife Rescue Service, please follow this link; https://www.standard.co.uk/news/world/australian-bushfire-donations-give-money-help-a4325871.html
The poll was an open poll and ran for 24 hours. 165 people voted.
Black Widow (1st May 2020) 14%
The Eternals (6th November 2020) 7%
Shang-Chi (21st February 2021) 4%
Doctor Strange (7th May 2021) 27%
Spiderman 3 (16th July 2021) 13%
Thor 4 (5th November 2021) 34 %