MCU, the Marvels Poster Has Been Revealed But Delayed to November
"It's about setting up the big overarching thread that will go through the next phases."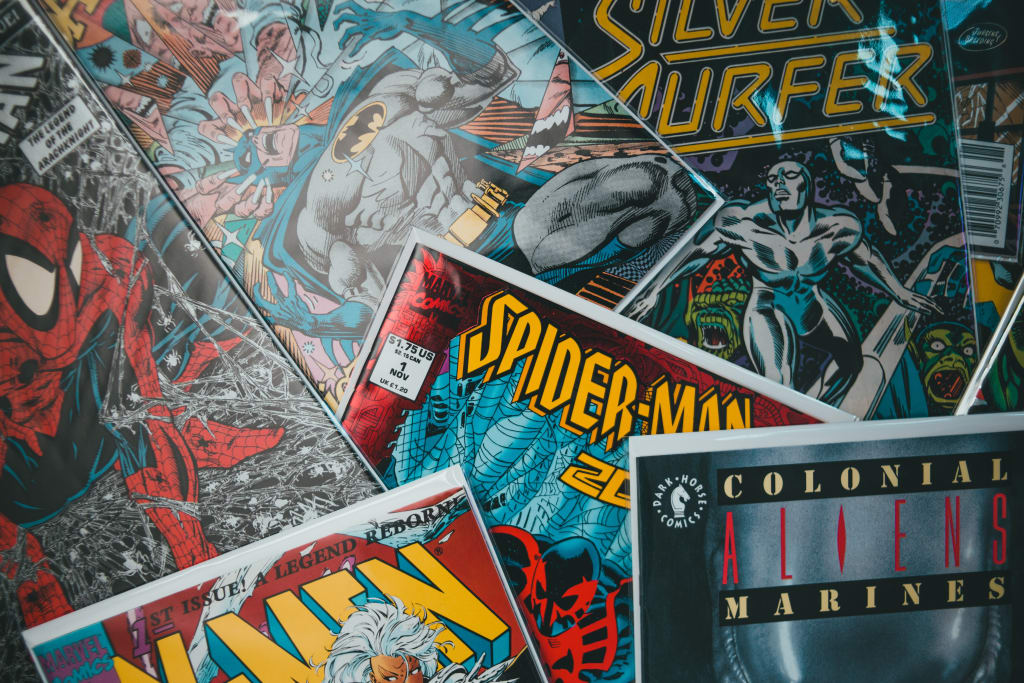 Photo by Erik Mclean on Unsplash
One of the most anticipated films in the upcoming Marvel Cinematic Universe (MCU) Phase 5, The Marvels, has faced a delay. Originally scheduled to be released in July, the movie has now been shifted to November 10, as confirmed by Disney, the parent company of Marvel Studios.
Alongside announcing the release date shift, Disney also unveiled a new poster for The Marvels, which features Brie Larson's character, Captain Marvel, at the forefront. The poster also highlights the other two leading characters of the movie, Kamala Khan/Ms. Marvel (played by Iman Vellani) and Monica Rambeau (played by Teyonah Parris).
Nia DaCosta, known for directing Candy Man, is the film's director, which also features the return of Samuel L. Jackson as Nick Fury. Despite the release date shift, Marvel has not yet released a trailer for the movie.
The Marvels is not the only film in MCU Phase 5 that has undergone a release date change. The phase kicked off with Ant-Man and the Wasp: Quantumania, which premiered in theaters on February 17, 2023.
Guardians of the Galaxy Vol. 3, originally planned for a May release, will now be released on August 4, 2023. The next two movies in Phase 5, Captain America: New World Order and Thunderbolts, are set to be released in 2024.
MCU boss Kevin Feige has previously shared that the overarching thread of Phase 5 will be established in Ant-Man and the Wasp: Quantumania. He explained to Entertainment Weekly:
"It's about setting up the big overarching thread that will go through the next phases."
Fans have speculated that this thread could be related to the multiverse, first introduced in the Disney+ series Loki and further explored in the film Doctor Strange in the Multiverse of Madness.
In addition to the films, Marvel has been expanding its TV universe with a slate of shows on Disney+.
However, the company has confirmed that it will be slowing down and spacing out the releases of these shows to give each one more time to shine.
This comes as a response to criticism that some earlier shows, such as The Falcon, The Winter Soldier, and WandaVision, felt rushed and underdeveloped.
Marvel has also announced that the upcoming Disney+ series Secret Invasion, which stars Samuel L. Jackson as Nick Fury and Ben Mendelsohn as the Skrull Talos, will have a limited series run of six episodes, marking a departure from the typical 9-episode format of Marvel's other Disney+ shows.
Final Words
While fans may be disappointed by the delay of The Marvels, they can still look forward to a jam-packed lineup of Marvel content in the coming years.
With Phase 5 set to introduce new characters and storylines while also building upon the existing Marvel universe, it's an exciting time to be a Marvel fan.
If you enjoy my posts and would like to stay updated on the latest gaming-related news, technology advancements, design trends, and social media insights, I invite you to follow my profile.
I will continue to share my thoughts and insights on a wide range of topics in the world of entertainment and technology.
With that being said, thank you for reading my post, and have a good one.
The original version of this story was published on another platform.
About the Author
I write articles in my field covering gaming, filmmaking, media, technology, and design. You can subscribe to my account to get notifications when I post on Medium and Vocal Media. I support Illumination Integrated Publications as an editor and moderate the Slack Workspace, where you can share your Vocal Stories with thousands of members free of charge. I own and manage two publications, one for gaming and one for YouTube. You may join via my referral link if you are new to Medium. You can also join Vocal Media to share your inspiring stories. I look forward to reading your posts on both platforms.
About the Creator
I specialise in Media, Design, and Filmmaking. I support Illumination Integrated Publications on Medium as an editor and YouTube coordinator. https://www.youtube.com/watch?v=F9DhuGQYbpI& I also own two publications for Gaming and Podcasts.
Reader insights
Be the first to share your insights about this piece.
Add your insights