'Mary Poppins Returns': A Review
The magic is still there for the world's favourite nanny.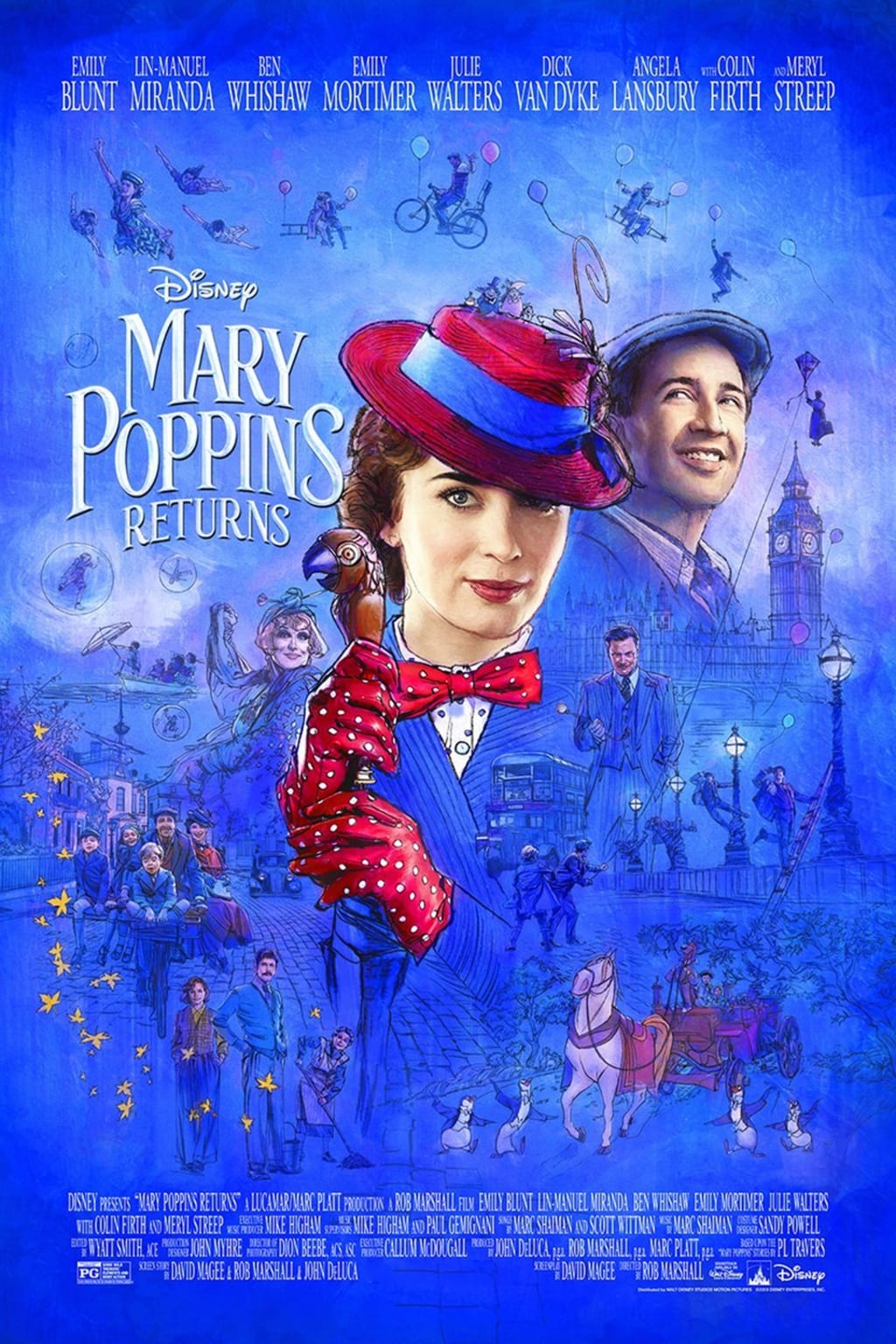 Like most people born since 1964, I was privileged enough to have grown up having watched, many many times, the original Mary Poppins movie. Probably one of the most magical and wonderful films Disney has ever produced, Julie Andrews and Dick Van Dyke defined the childhoods of millions worldwide for decades. So the announcement that there was to be a sequel to the 1964 classic delivered feelings of trepidation. How could they possibly re-create the magic and joy the original movie brought? Would Julie Andrews return in the role? How about Dick Van Dyke, who is now 93-years-old? Would he still be sweeping chimneys as Bert? Well, of course, despite the irrational misgivings, the first trailer was released for Mary Poppins Returns, and I think many, including myself, breathed a sigh of relief.
Now because of that past that the original Mary Poppins has and the influence it's had on many young generations, there were a lot of questions about exactly how they would play this film. It wasn't a reboot, that much was clear. Disney in fact made it clear from the outset that this would be a sequel focusing on the Banks children as grown ups and their own children. So would elements of it fall into imitation? Would Emily Blunt be doing her best impression of Julie Andrews doing Mary Poppins? How about Lin-Manuel Miranda? While clear he was going to be playing a new character, would he himself end up just another Bert character with a terrible cockney accent?
Ultimately, whatever your feelings toward the original, it was best to, as much as possible, go into the sequel with an open mind. Of course, while a kids' film through and through, there was no doubt that the majority of adults who would go and see this—myself included—held the original Mary Poppins in very high esteem. From the opening musical sequence involving Lamp-Lighter, Jack (Miranda), it's clear that the makers of the sequel also had much love for the original.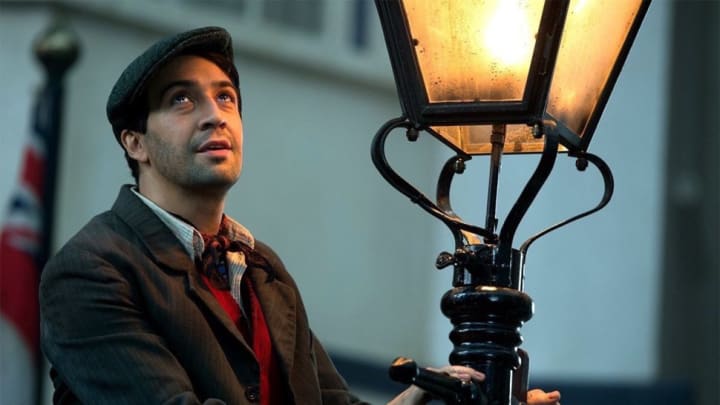 Introducing 1930s Britain during what was known as "The Great Slump," the Banks children have grown up. Michael Banks (Ben Whishaw) has three children of his own; Georgie, Annabel, and John, while Jane (Emily Mortimer) is far too busy following in her mother's footsteps in fighting for social justice to set up a family. The Banks family home is on the brink of repossession and the family under threat of being made homeless, when at a practically perfect time, Mary Poppins (Emily Blunt) makes her return to save the Banks children.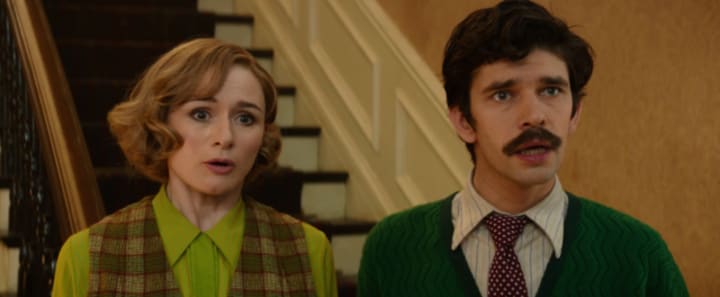 What follows is a series of adventures that takes the children under the Sea and into the world of a Royal Doulton Bowl as they attempt to find ways to save the family home, while also rediscovering what it means to be a child. As the film plodded on through one musical number after another, eliciting a variety of emotions, I found myself simply becoming lost in the magic. While I am now what many would classify as a fully grown adult, I couldn't help but feel a child-like sense of wonder at the film I was experiencing. Every musical number hit the right note, they were catchy, fun, and sometimes incredibly moving.
Emily Blunt isn't attempting to duplicate or impersonate Julie Andrews in this sequel. It's very much her own way of playing the character, and of course there are nods to the original film, such as her reflection watching her as she walks off, or the bottomless bag. It doesn't feel just like fan service. It feels like an understanding of what makes Mary Poppins as a character feel so magical and what in turn makes viewers young and old enjoy it so much.
If you've held off seeing it because you are a lover of the original, I strongly urge you to give this a chance. The music is as catchy as the music of the original, and each song serves very defined purposes in the narrative. Each character is likeable and easy to empathise with, and quite simply, the magic is still very much alive in this movie. If you loved the original and keep an open mind, you will find yourself loving this too.
Score: 8/10