'Marvel's Midnight Suns' Gameplay Time Confirmed
Get Ready To Jump In!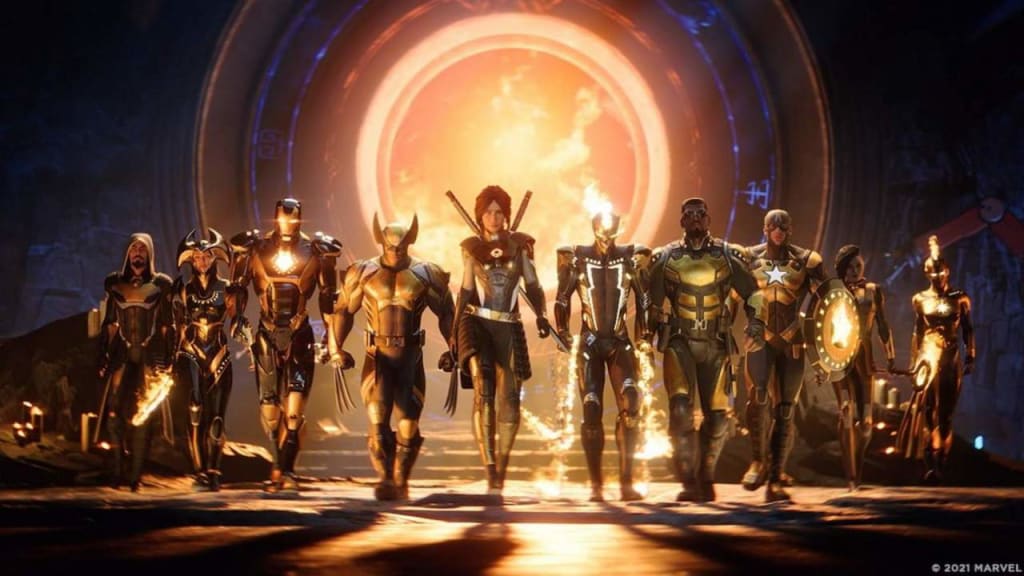 There is a new Marvel superhero game coming to the gaming world. Marvel's Midnight Suns was announced last month as the new XCOM styled game by the publisher 2K Games. More information has come out regarding the game and how long it will take to complete.
In an interview by GamerBraves with the developer, Firaxis Creative Director Jake Soloman revealed that Marvel's Midnight Suns is estimated to take between 40-60 hours to finish. The turn-based role playing superhero game will have no time limit. This means that players can take their time deciding what to do, making it easier for players to master the game at their own pace instead of being rushed.
RELATED: 'Spider-Man 2' And 'Wolverine' Games Announced At Sony's PlayStation Showcase
The lack of time limit makes this game unique from other Firaxis Games. Firaxis Games is already known for their tactical role-playing series, XCOM. However the original tactical role playing system and formula that they have had in the past is being re-done. In Marvel's Midnight Suns, the turn-based system is going to be comprised of a deck of cards as the tactical formula. The really neat and cool thing is that instead of each character just going into battles with random things assigned, it will allow each hero to go into battle with their own unique abilities assigned to individual cards in their loadouts. It is much more personalized and easier to use that way. This will replace XCOM's infamous "chance to hit" feature. Furthermore, this new system allows Marvel's Midnight Suns to do away with the time limit, which was required in XCOM due to its narrative and gameplay mechanics.
Soloman went on to give a little more detail about the game. He explained that the unique deck-building strategy that has not been seen before, and the relationship-building aspects of the characters are the absolute complete opposite of XCOM and what has been done before in other Firaxis games. Perhaps one of the most interesting things is that Marvel's Midnight Suns will allow players to form bonds and friendships with their heroes, which is also unique to this particular game. One of the fears is that players will maxed out all the characters in just one playthrough. However, Soloman reassured gamers that this is very unlikely to happen. This will add to the game's replay value as players will be able to further explore the characters in future playthroughs.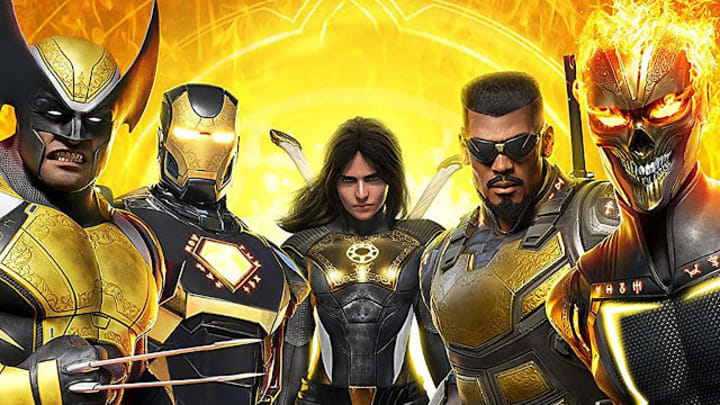 Another cool feature is that players may acquire resources to upgrade each individual hero, the facilities in the abbey, or the Forge by spending time to earn credits. As there is no time limit, this process could take as fast or as long as the player needs, which makes for a chill, yet fun and intricate game. 
Gamers and Marvel fans alike are very excited for this game, which promises to dive into the darker parts of the Marvel Comic and Cinematic Universe. The game will include characters such as Ghost Rider, The Wolverine, Blade, Iron Man, Captain America, Nico Minoru, and Magik, among many other favorites. The game will also feature an original character that has been created by Firaxis Games called The Hunter who will have unique fully customizable appearance and abilities. This will give the game new levels of originality and creativity that has not been seen before.
In the past, Marvel has not had too many successful games, however, after Insomniac's successful Spider-Man titles, Marvel has been pushing for developing new games that will hopefully take off in popularity. This include titles such as Marvel's Avengers, which has recently received an expansion Black Panther: War for Wakanda. Eidos- Montreal has also announced a new game adaption of Guardians of the Galaxy, arguably one of Marvel's best movies, that also has fans and players buzzing.
The buzz about Marvel's Midnight Suns, however, is very high given that it seems to be a different from what anyone has seen before. Of course, its diverse cast of heroes and the focus on relationships with said heroes will definitely give the Marvel universe depth in terms of video games and character building. Marvel's Midnight Suns' 40 to 60-hour estimated gameplay is longer than an average AAA title. Its infinite replayability with the new card-based system is sure to make the game a success.
Marvel's Midnight Suns is set to release in March 2022 for PS4, PS5, Xbox One Xbox Series X/S, and PC. In the meantime, players and fans can check out the brand new gameplay trailer for the game while they wait in anticipation for this very exciting addition to the Marvel videogame universe.
READ NEXT: Top Ten Marvel Video Games
Written By Elizabeth Dresdow
Source(s): Screen Rant [1], [2], YouTube
Syndicated From Culture Slate