'Married at First Sight' Season 12: All Experts Advise Bride to Divorce Narcissistic Husband
Experts do not want Paige to stay married to Chris.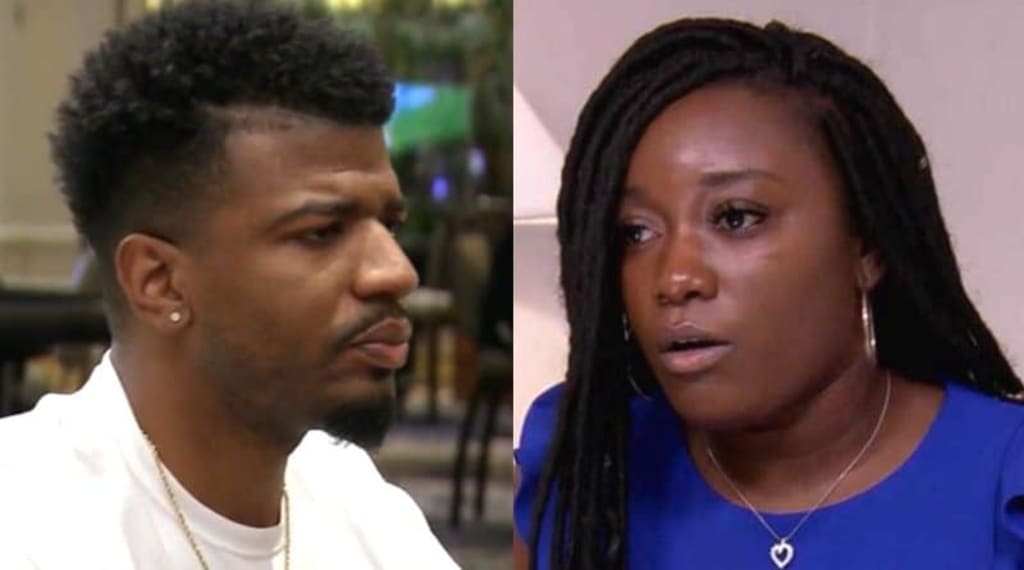 Paige Banks, 25, and Chris Williams, 27, got married along with four other couples on Season 12 of Married at First Sight. The experts matched them based on their successful careers and their shared faith. Even though Chris contends he is not attracted to Paige, they consummated their marriage on their wedding night and were intimate for several days that followed.
Chris has been open from the beginning that Paige is not his type. When she walked down the aisle, he mumbled something and his body language showed that he didn't like what he saw. At the reception, he told Paige's bridesmaids that Paige was not his type even before he got to know her. His remark was based on how his new wife looked to him. It is interesting that while Chris was waiting for the bride to walk down the aisle, he went over to her mother and said, "You are beautiful."
In the episode that aired on March 3, 2021, Chris' pastor/friend, Pastor Dwight Buckner Jr. and another friend, Mikael, met with Chris. They had a heart-to-heart conversation with him and gave him some must-needed advice. Pastor Dwight told Chris that Paige is "a diamond" and "those are rare."
Additionally, the two men tried to bring Chris into accountability, but to no avail. Later Pastor Dwight had a one-on-one talk with Paige. Chris thought the pastor should not have counseled Paige since he was his friend and not hers. Chris and Dwight's friendship now appears to be over based on how Chris lashed out at the pastor on Facebook and called him "fake" and "a clown."
Chris has been yanking Paige back and forth. He told Paige he wanted a divorce because he intends to get back with the mother of his child. However, he continued to lead her on by staying in contact with her. Moments fter saying he wanted a divorce, he whispered in her ear that he was beginning to fall in love with her.
It was hard for viewers to watch Paige viewing their wedding photos alone. It was also a sad scene to see her pack up and leave the apartment solo. Fans are requesting Married at First Sight to bring Paige back in another season.
All Experts Think Chris and Paige Should Divorce
It is highly unusual for experts to tell a couple not to stay married. Usually, they give suggestions for the couple to try to work things out. This is the first time in twelve seasons when all the experts advised a couple to divorce. Dr. Pepper Schwartz, Dr. Viviana Coles, and Pastor Calvin Roberson agreed that when they matched Chris and Paige they had no idea Chris was still in a relationship with his pregnant ex-fiancée Mercedes Myrick.
Dr. Pepper Talks to Paige
Sociologist Dr. Pepper Schwartz encouraged Paige by telling her she had done nothing wrong to cause Chris to treat her badly during this season of Married at First Sight. Dr. Pepper apologizes to Paige for her bad experience on the series. The sociologist called Chris a narcissist and concluded that Paige deserves better.
Pastor Cal Talks to Chris
Pastor and marriage counselor Calvin Roberson questioned Chris about his actions after he showed up nearly an hour late for their meeting. Chris admitted that Paige isn't his type. He added that Paige has an "ugly face." The expert didn't hide losing his patience with Chris.
Chris blames the experts for mismatching him with Paige. He told Pastor Cal that of all the queens in Atlanta they could have found someone who looked good. Pastor Cal clapped back and told him that he needs to examine himself considering he had many failed relationships.
At the end of the conversation, Pastor Cal suggested that Chris should apologize to Paige for the way he treated her during this season of Married at First Sight. Chris said he is not going to apologize to Paige because he has done nothing to apologize for.
There are only a few more weeks of the series. A sneak peek has been shown of Chris and Paige on Decision Day. The usual question was asked, "Are you staying married, or do you want to get a divorce?" Chris answered the way no other person has ever answered before. He said, "We are undecided."

Margaret Minnicks
Margaret Minnicks shares articles with readers all over the world. Topics include celebrities, royal family, movies, television, foods, drinks, health issues, and other interesting things. Thanks in advance for TIPS that are sent my way.
See all posts by Margaret Minnicks →