Marla Gibbs reunited with Jackee Harry on DAYS OF OUR LIVES
The actress will portray the mother of the woman who was her neighbor on the NBC series 227.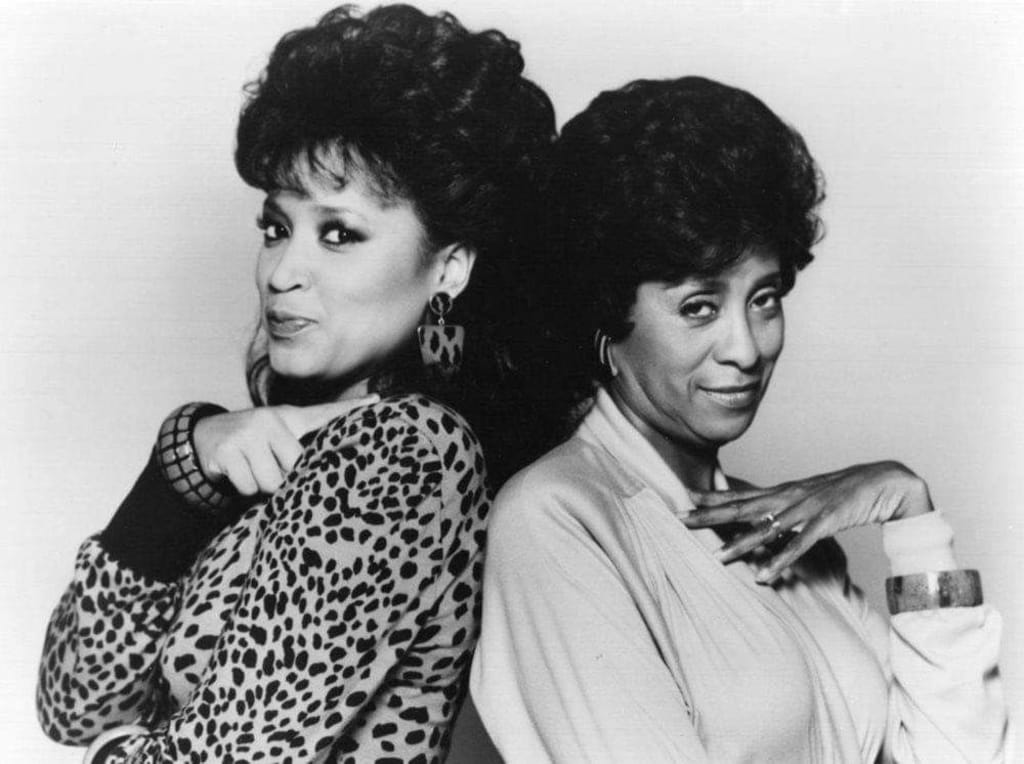 Jackee and Harry and Marla Gibbs together again.
Iconic comedic actress Marla Gibbs showed up in Salem when she was cast as the mother of Paulina Price (Jackee Harry) on NBC's DAYS OF OUR LIVES. The 90 year old Gibbs portrays Olivia Price and she is full of as much sass as Mary Jenkins when she was on 227. On the NBC hit series Gibbs and Harry were neighbors who lived in the same apartment complex. This will be a reunion for the actresses who worked together as Mary Jenkins and Sandra Clark on the sitcom
The two television icons also worked together on THE FIRST FAMILY where Gibbs portrayed Harry's mother so the DAYS OF OUR LIVES role of mother and daughter is familiar for these beautiful, talented women. They both also appeared in LIVE IN FRONT OF A STUDIO AUDIENCE: NORMAN LEAR'S ALL IN THE FAMILY AND THE JEFFERSONS, in 2019.
Gibbs became a household name when she starred as Florence Johnston, the wisecracking maid who worked for George Jefferson, (Sherman Hemsley) and Louise Jefferson, ( Isabel Sanford) on THE JEFFERSONS. Marla Gibbs earned five Emmy Award nominations for her role in the category of Outstanding Supporting Actress in a Comedy Series. 227 was not scheduled for release until 1986 but when The Jeffersons abruptly was canceled, 227 aired a year early in 1985.
Both THE JEFFERSONS and 227 can be seen on streaming services and also in syndication on retro television networks so check your local listing. Gibbs has also appeared in television series including THE HUGHLEYS, ER, THE FRESH PRINCE OF BEL-AIR, and TOUCHED BY AN ANGEL.
Marla Gibbs was born Margaret Theresa Bradley on June 14, 1931, and her career has been going strong for 5 decades. In addition to acting, she is also a singer, comedian, writer, and television producer. In an interview, the actress shared that 227 was her brainchild because she had been in a play by the same name and came up with the concept. She says she fought hard to end up being the executive producer for the NBC sitcom which is a testament to her tenacity. Gibbs also said she had to ask for the character of Mary Jenkins to have a husband because for 11 years on THE JEFFERSON her character Florence did not have a man in her life.
Gibbs admitted that during the run of 227 that Jackee Harry was the breakout character and the writers began giving Sandra better lines than Mary. There were rumors decades ago that the two women did not get along because Gibbs was jealous of the way Harry seemed to be taking over "her" show. Whatever differences took place it's clear the two actresses have gotten over it because DAYS OF OUR LIVES will be the third time they have worked together and the second as mother and daughter since 227 ended.
Marla Gibbs is to be commended for her longevity in the entertainment business, especially considering that she is a woman of color. She has paid her dues and continues to amaze her fans. The only other well known actress who continued to work in her 90s was Betty White who passed away on December 31. DAYS OF OUR LIVES fans have enjoyed seeing Gibbs and Harry together again.
Both women had encounters with Marlena Evans Black (Deidre Hall) when she was possessed by the devil but their relationship became strained when Olivia told the secret that Paulina was Lani Price's (Sal Sowers) mother and not her aunt. Congratulations to Marla Gibbs for her ability to keep on keeping on and being an inspiration to others.
About the Creator
Cheryl is a poet, freelance writer, published author and former Newspaper columnist. She has degrees in Psycology and Biblical studies. She enjoys sharing natural cures, and Nostalgia related info. Tips are greatly appreciated.
Reader insights
Be the first to share your insights about this piece.
Add your insights