Mann's World #1
AWA Upshot Studios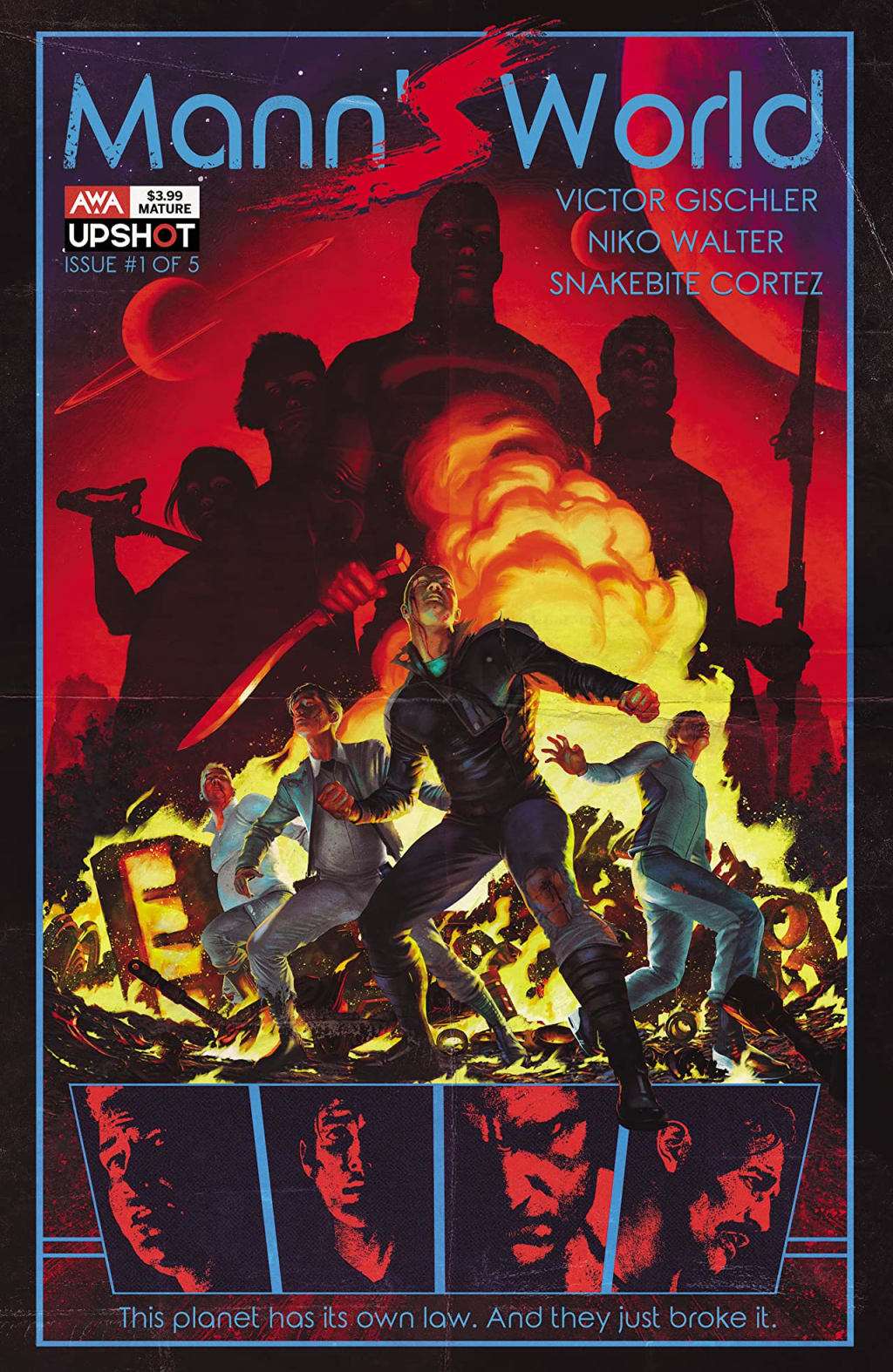 Mann's World #1
AWA Upshot Studios 2021
Written by Victor Gischler
Illustrated by Niko Walter
Coloured by Snakebite Cortez
Lettered by AndWorld Design
A weekend getaway on a resort planet goes south when four friends run afoul of the planet's working class. Stranded in the wilderness of a strange planet, surrounded by danger on all sides and relentlessly pursued by vengeful locals, they must test their bonds of friendship in order to survive.
So this feels like its equal parts detective story and horror film, think The Hunt, and together what we see here is pretty damn amazing. The blurb kind of gives it away a bit but seriously you need to read this to get the full effect of what's going on and what the story is all about. This is being written in such a way that Victor manages to really create something that doesn't feel all that familiar and yet has those trace elements that we immediate recognise and the way it all works together has a spectacular result.
I am in love with the way that this is being told. The story & plot development that we see through how the sequence of events unfold as well as how the reader learns information is exceptionally well presented. One aspect of this that I found myself attracted to is how the characters are being introduced and how the reader has use their own mind to see further than what is on the page. This kind and level of engagement for the reader is one of those instances where you feel a sense of nostalgia, kind of like Professor Plum in the Conservatory with the Lead Pipe, where you may actually have the right idea but you would never know it. It has that ring about it that is exciting to me. The character development that we see here is rather extraordinary in and of itself as well. How the dialogue works with how they act and react to the situations and circumstances keep flushing them out so that we want to see and know more about them. The pacing is superb and as it takes us through the pages revealing the story, the world and these characters it takes us on a wild roundabout style journey that really keeps you wanting to go further.
The way that we see the book being structured and how the layers within the story are beginning to emerge is rather nice to see play out. Just as nice is seeing how everything is working together to create the story's ebb & flow is utterly fantastic. Seeing the way this is being written highlights the skill and talent that Victor possesses and I have to say its rather impressive.
The interiors here are really rather nice themselves. The linework we're seeing is fantastic and how the varying weights are being utilised to show off the detail work is extremely well done. When we see backgrounds being incorporated they do wonders in enhancing the moments and I wish they were utilised more prolifically. The characters have this great throwback feel to them, their faces and facial expressions so they feel like they are from 50's-60's and it gives this the whole retro science fiction feel and it is glorious! There is one instance where the body language, see proportioning, looks off with the bartender and her hand on her hip and with everything else looking like it does that really stands out. The utilisation of the page layouts and how we see the angles and perspective in the panels show a remarkable eye for storytelling. The colour work is stupendous! I am really enjoying how we see the colour choices and the various hues and tones within them being utilised to create the shading, highlights and shadow work.
​
This is a phenomenal book already and it's just beginning to show us the potential that it possesses. The writing is superb and as it pulls you in leaving you intrigued and excited by the last page, which is also a classic cliffhanger. AWA Studios have these amazing books that keep coming out and with a rotating schedule so there aren't too many at any given time and beautifully done. I'm thrilled for that too because we get so many damn good books like this one right here.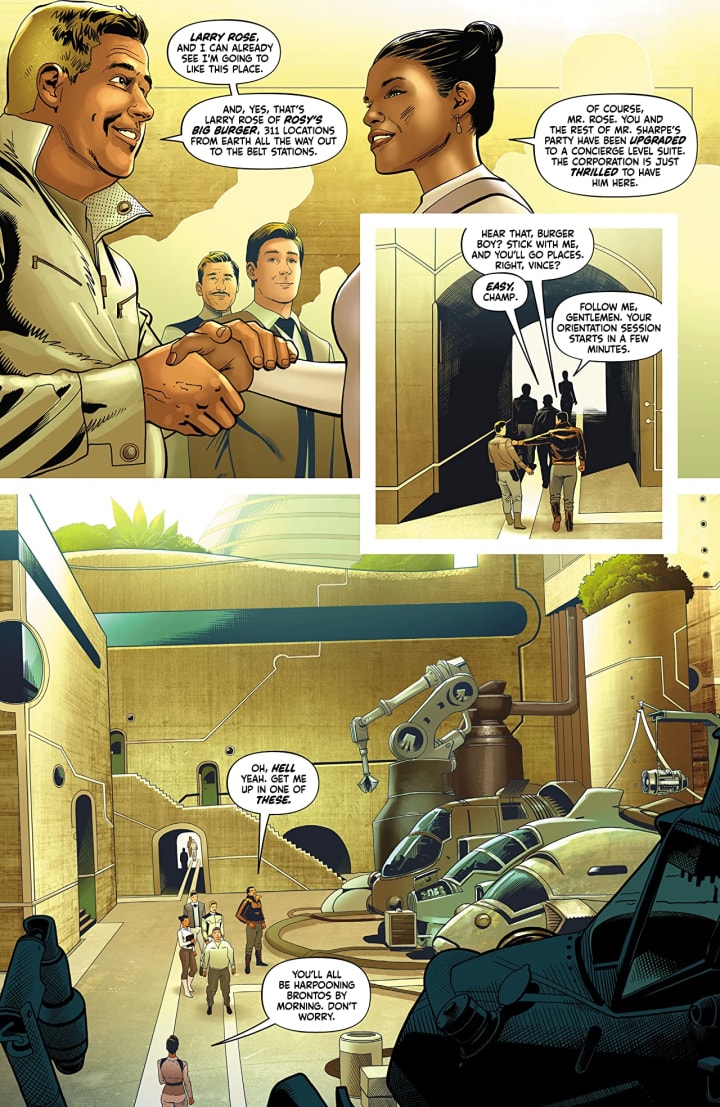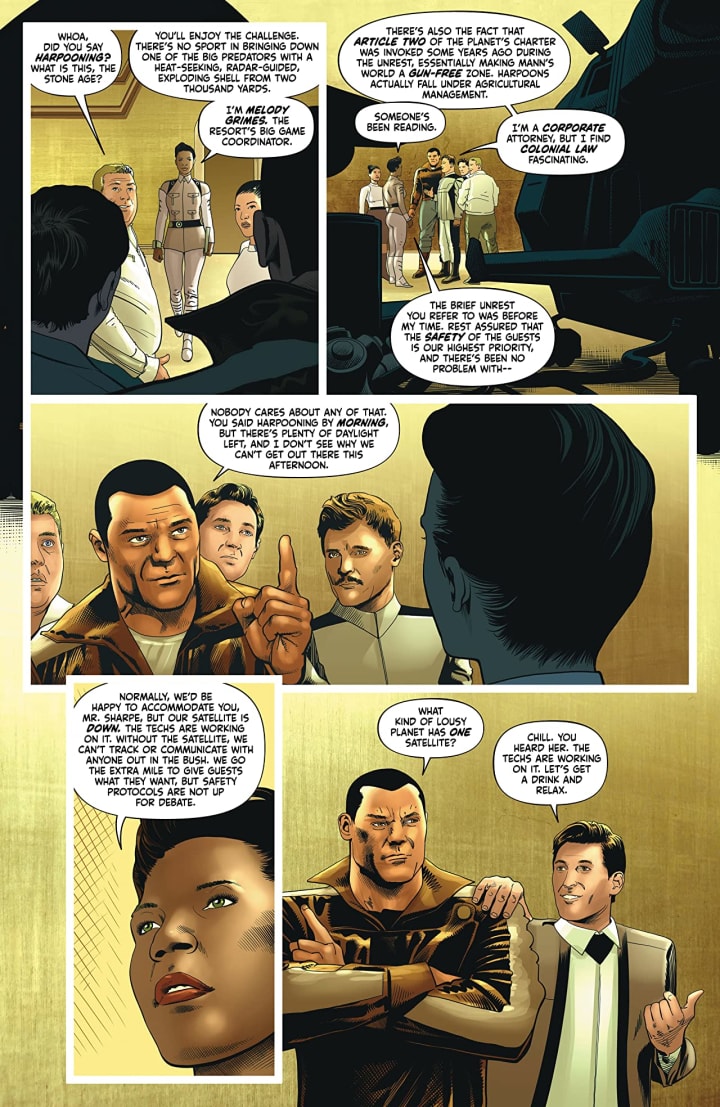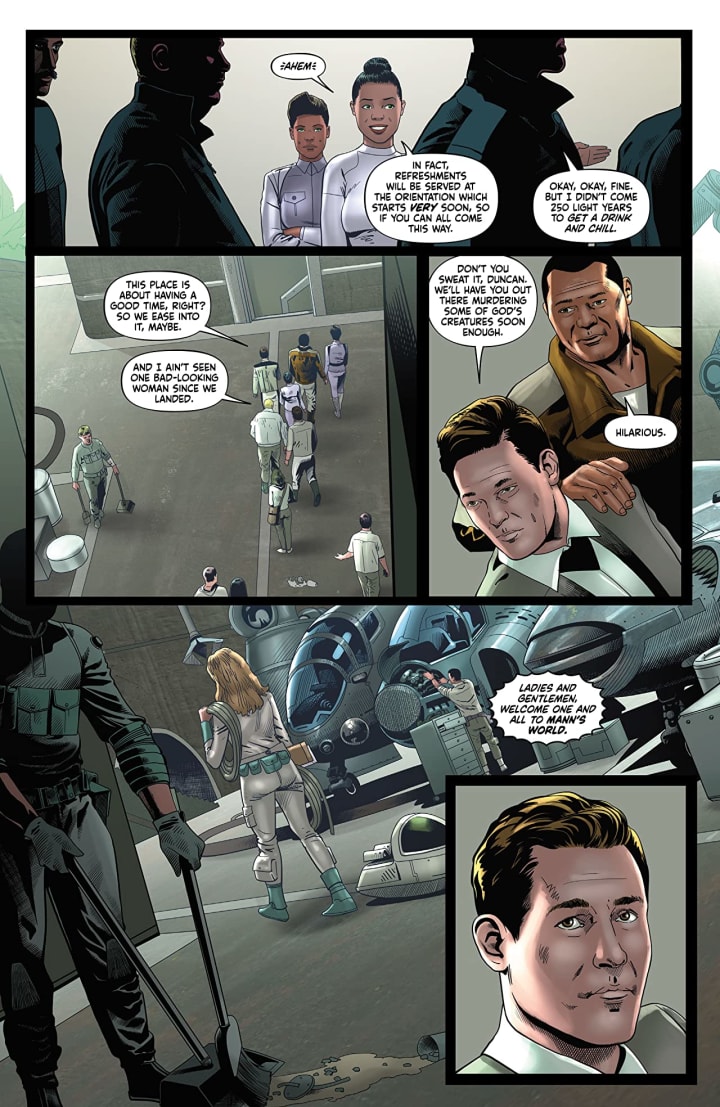 comics
About the author
Just me talking about the comics I enjoy reading, ones that you might not know exist and spotlighting the indie creators that excite me.
Reader insights
Be the first to share your insights about this piece.
Add your insights