Mahopac Native Brings the Plight of the Tiger Home in 'Tigerland'
New Documentary Follows Travails of Endangered Tigers in Siberia and India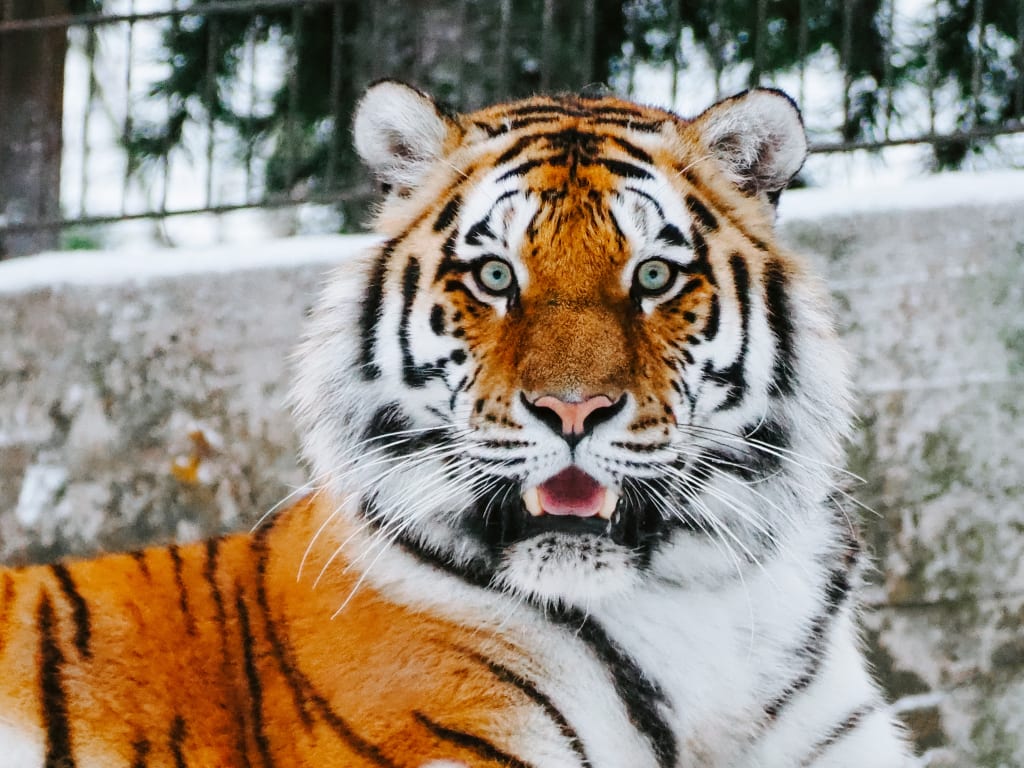 Photo by Max van den Oetelaar unsplash.com
The fact that there are now only 500 Tigers left in Far East Russia probably doesn't get a lot of play around dinner tables in Mahopac, NY. But the distance doesn't diminish the issue for a Mahopac native who has made a name as an Oscar winning Documentary Filmmaker, and is the subject of his latest film, Tigerland.
4000 Tigers left worldwide, said Ross Kauffman, "If we lose the tiger, eventually we lose the forest. If we lose the forest, eventually we lose the habitat, and if we lose the habitat, we lose the water supply."
So here or far off, preserving the interwoven balance of nature made his journeys to Russian and India worth it. "The numbers are shocking, and when you see it in the film, it really hits home," said Kauffman.
He strayed from his long ago, though, and lived an ordinary life in Mahopac. "I grew up across the street from Lake Mahopac on Westlake Boulevard and played lacrosse," the 1985 grad remembered.
He also didn't have the mapped out future kids seem to have today. "I had no idea what I wanted to do," Kauffman revealed.
Kauffman majored in marketing at Boston College, but the world didn't open up until he came across a filmmaking book in his junior year. "I got bit by the bug," Kauffman said.
He immersed himself in films, and learned that film editing could provide the best education. An apprenticeship followed, and later, his first editing job in NYC.
The New Jersey resident went on to win the Oscar in 2004 for Born into Brothels and continued with films such as Egypt: Bittersweet Revolution and E-Team. "The Oscar opened a lot of doors," Kauffman asserted.
Of course, closing the front door for locales such as India, Libya, Syria, and Russia hinges on a very domestic back and forth with his wife. "It's a negotiation for sure," he joked.
On the other hand, she always comes around, but he was the hesitant one when contacted about doing a film on Tigers. So it was a push from her that made him realize how pervasively the Tiger is found throughout human culture.
This also gave Kauffman his hook. "Instead of doing a nature film about Tigers, I did a film where you see tigers from people's point of view," he said.
The legacy of Kailash Sankhala begins the saga that is currently playing on the Discovery Channel website and just premiered at Sundance. The Indian conservationist raised the profile of Tigers, and with the backing of Indira Gandhi, secured reserves through Project Tiger. However, the film's spiritual voice comes from Sankhala's great grandson, Jai Bhati.
Well versed in the many mythologies, the 13 year old's true belief helped get across the poetry of the tiger that Kauffman was trying to evoke. The same goes for providing a sense of wonder. Eventually spying his subject on camera, Jai's reaction delivers like only a child could.
Only 2,000 Indian Tigers left, the sadness is also ever present, and the story darkens far away from the bright colors of the jungle. In Russia, Pavel Fomenko and his team have been engaged for two decades with the World Wildlife Find and site deforestation and poachers as the main problem.
Either way, Kauffman's introduction was pretty abrupt. "We were running around the fields of Far East Russia searching for cubs on the first day in minus 20 degree weather," he lamented.
But blending in is a process that involved more than bundling up. "A lot of times I don't want to turn the camera on because you want to talk to people and get to know them," Kauffman revealed.
The negotiation has him constantly considering the switch. Nonetheless, when the moment comes he's pretty sure of himself and certainly got it right in a personal sense. "The people I followed were wonderful. They were passionate and I feel like I really experienced Russia in a true sense," he said.
The camera on, though, a loneliness trudged on across the expanse in dogged pursuit of the group's goals. But documented victories like rescuing a cup or accounting for a wayward mother revealed an unmistakable bond among the subjects and oozed hope for their cause.
The visuals weren't just window dressing either. After release, The Discovery Channel and WWF announced a partnership to raise money to preserve 3.8 Million Acres in Russia. "When your film helps an effort like that, it is very exciting and gratifying," Kauffman concluded.
Please Like My Movie Review Page on Facebook
Author can be reached at [email protected]