Lestat's Comic Book Review Round-Up—July Week 5, 2019
This final round-up reviews three 'Batman' titles, 'Death's Head,' and 'Powers of X'
The last July Comic Book Review Round-Up includes The Batman Who Laughs #7, Batman Secret Files #2, Batman: The Last Knight on Earth #2, Death's Head #1, and Powers of X #1.
'The Batman Who Laughs #7'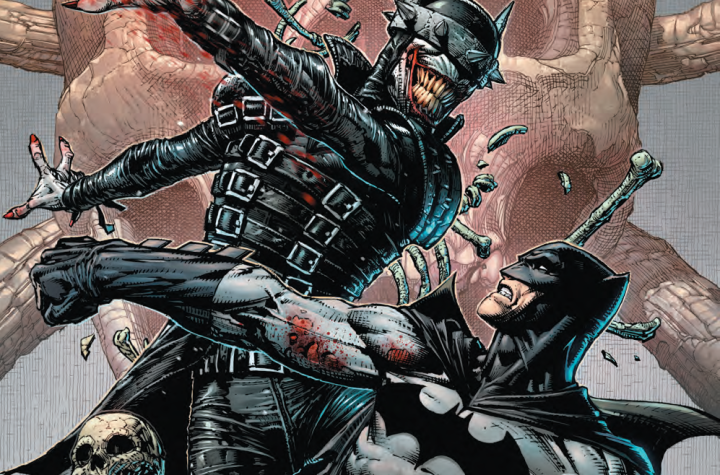 It's a showdown between Batman and his worst version—the Batman Who Laughs. Bruce is on his last legs, trying to fight off the toxin that is slowly turning him into his nemesis, but he has to fight it and defeat the villain. After several attempts, it seems Batman may finally have a plan that could neutralise this threat. Meanwhile, James Gordon and his son must battle the Grim Knight, but are they both on the same side?
This series had plenty of potential, but this final issue rests on plot twists rather than creating a comprehensive sense of the characters' feelings and motivations. It feels like a rushed finale, even though it's packed with text and context. The ending dragged on too long, almost as if the creators are too in awe of Batman to write him as even remotely human. The redemption arc for James Gordon Jr. is probably what's irked me the most—did the creators forget his past? He's a horrible person and doesn't deserve happiness. Let's see how the story continues in Batman/Superman. I'm almost afraid it's going to be a drag.
'Batman Secret Files #2'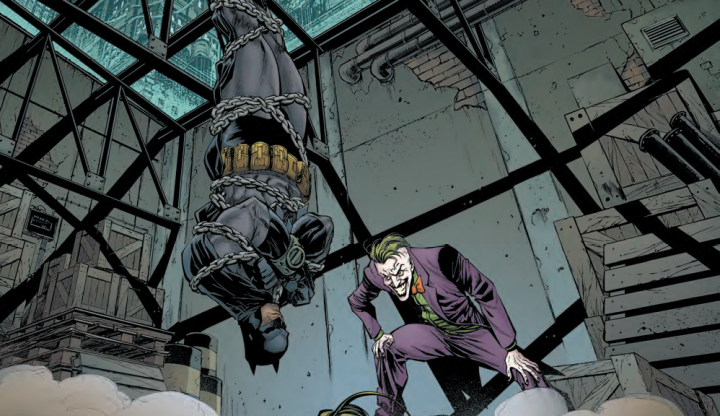 This anthology issue ties in with the main Batman storyline—the upcoming City of Bane arc. To give readers a reminder of who these criminals are, we see them go up against Batman and… well, how they fare can only be found out by reading the issue.
As with all compilations, some stories are more successful than others. The opening story is so whimsical, it seems almost an homage to the 60s Batman show. The rest of the stories, however, are more consistent in tone. Unfortunately, the Riddler story feels like it misses its mark, though the premise is surprisingly authentic. The final Bane story is little more than an action-packed fight, but I wish the creators had taken a step back to examine Bane's tragic background. I believe Bane is a very sympathetic character, but it's easier to write him as being all evil. He could have been different had he lived in different circumstances—his actions cannot be condoned, but perhaps we should be allowed to see another side of the villain.
'Batman: Last Knight on Earth #2'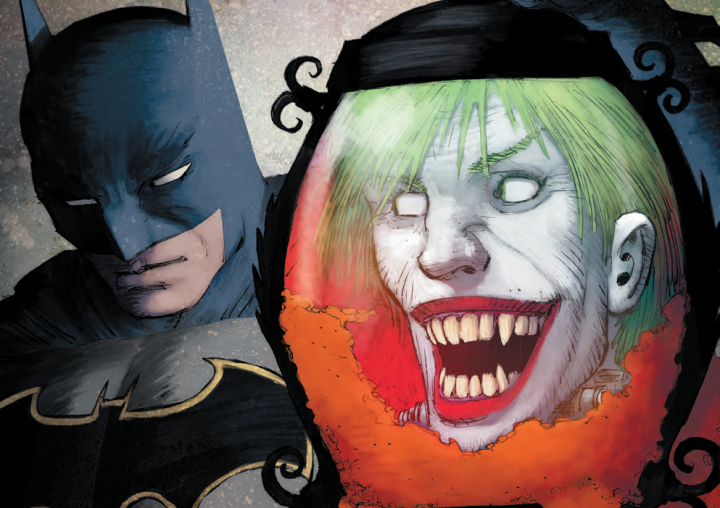 As much as I want to enjoy this series, it feels really confused to me. Tonally, it can make up its mind whether it wants to quirky and funny, or dark and broody. Everything and everyone is high strung, but I am not invested in any of this. Would I care if the story directly affected the main chronology of Batman's stories? Perhaps. But at the moment it feels like Batman and the rest of the DC characters who appear in this issue are being used as gimmicks.
There are only shocking twists, no heart. I'm beginning to see a pattern in Scott Snyder's writing and that's never a good thing as a reader. It's also dull, reading the same villains return over and over when there are many in Batman's rogues gallery who deserve their day in the sun.
Also, the art is a bit weird, too. Not sure what is up with the characters' eyes, but they're either glassy or look crazed. It doesn't fit, nor does it work.
'Death's Head'

Death's Head is a bounty hunter who gets passed over by Yondu, who has made an army of hot, young, female cyborgs. When Death's Head tries to flee, he ends up on Earth... as an amplifier. Not pleased with his new predicament, this strange character goes on the attack. Thankfully, Wiccan and Hulkling are around to stop him. Except, things are not as straightforward as they seem at first when Wiccan locks Death's Head in their apartment.
Aside from being tonally confusing and structurally chaotic, this was a fun first issue of a new series. Billy and Teddy are likeable characters and their vast history together is obvious in their interactions. I thought the art was too busy, which made following the story a little difficult at times, but I think we have quite an exciting series in store for fans now. The twist at the end is intriguing, and Billy certainly has plenty of explaining to do in the next issue.
'Powers of X #1'

The second series in the Hickman arc—we see the past, present, and future of mutantkind. Despite the dreams and sacrifices, it seems like mutants are destined to be subjected to horrors and cruelty. What's worse is, now it's by their own kind.
I'll confess that the premise has me intrigued, but the structure of the storytelling was far too chaotic for me. It's obvious the future storyline will drive the Powers of X series, but I'm not certain I understand how the current state of the mutant nation of Krakoa will impact it. Or even, why? We also haven't yet established how most of these events have come about and whether the events of Uncanny X-Men have any impact on it at all. I am partially interested in the future timeline, but the Omega scenes were uninspiring. Cardinal and Rasputin are really interesting characters, but they didn't get nearly as much page-time as I expected. Hopefully, we'll see more of them in upcoming issues.
And that's all folks! My Comic Book Review Round-Ups are going on hiatus for now. But check my profile for previous comic book recommendations. You never know where your next favourite is hiding.