Legends of The Dark Knight 7-8: Haunted
This ongoing miniseries features another story. This time it's Batman vs Penguin in a story that takes them back to 1910.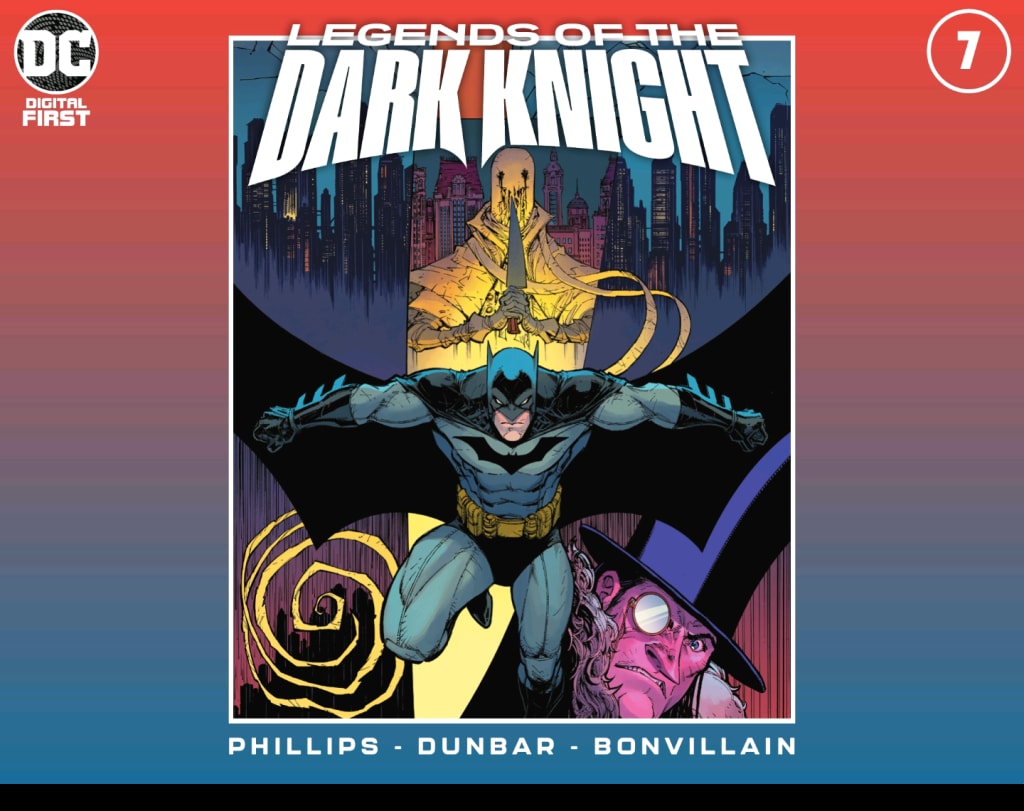 Legends of The Dark Knight 7-8
This is an ongoing series that depicts different Batman stories over the course of multiple issues. It's quite a cool concept as it allows writers to tell quicker more efficient stories that give readers the chance to jump in when they see fit or jump out if they don't like a particular story that is occuring.
Haunted by Stephanie Phillips as writer was the latest short story to be featured. It's not bad but it's also not great. It pits Batman directly against Penguin in a battle of the riches essentially. Penguin really wants to secure an antique at an auction that contains answers to an old mystery. Who is the West End Wrath Killer?
Illustrated by Max Dunbar there are not striking visuals that stand out in this miniseries. The old school Gotham look was executed well but it's been done before and better in stories like Gotham by Gaslight. Penguin though continues to be one of the best drawn characters in all of Batman and he's great here once again. He is the lone bright spot of both the writing and the art work. He's here because he wants answers regarding his grandfather and Bruce Wayne while attending the auction has an idea he is up to no good. It's a rather simplistic approach to pitting Batman against one of his more prominent enemies and forces the two into a bigger connection via way of the past. It's heavy handed with the forcefulness of the story in that regard.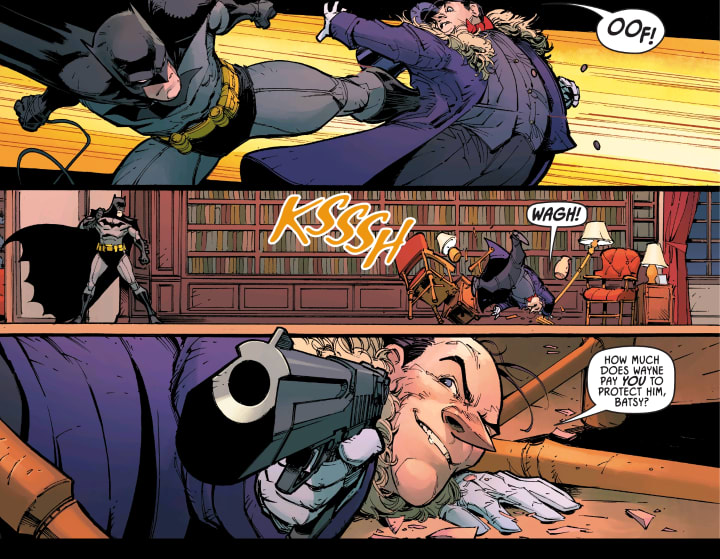 The reveal of the West end Wrath Killer was fairly well constructed and had a good payoff. I didn't like the connection that allowed Charles Cobblepot his innocence being tied to the Wayne's. It felt like yet another rushed plot point to link Batman and Penguin further despite the fact Penguin has no idea Bruce Wayne is Batman and comments on that while a shoot out takes place in Wayne Manor. It didn't feel like it plays to the strengths of either plot. A villain who doesn't know the identity of Batman is connected via the past and would have no idea that's even a potential reality feels like a really odd way to design the story. To be completely honest I think it was a missed opportunity to have a story about Bruce Wayne vs Penguin. Without the added complications of Bruce being Batman. What he does at the end by agreeing to be more concerned is admirable but it doesn't take away the complicated story concepts.
It seems rather easy for Penguin to figure out why Bruce Wayne and Batman are both connected to this which is yet another factor as to why Bruce Wayne putting all his resources into this would have been a better story. The only aspect of this story that calls for Batman is the Cobblepot connection. Aside from that seeing sleuthing Bruce Wayne piecing together the mystery would have been a much more dynamic way to tell the story.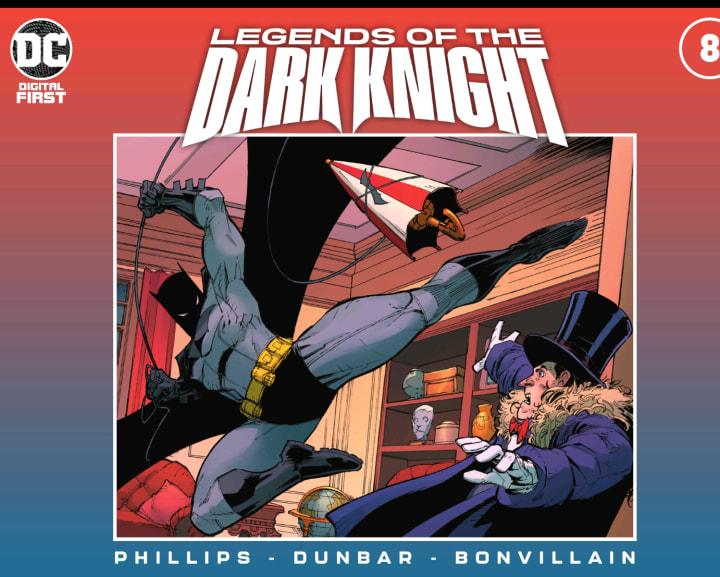 It's such a quick little story that I don't think one aspect stands out above the rest. It has a few cool aspects that are interesting but as a bigger story from beginning to end it doesn't have a lot of well thought out plot points that make you say it's a classic right away. These quicker, more compact stories can go either way. They can either capture the essence necessary to make it bold and innovative or they can quickly chop up different story ideas and try and infuse them into one. That's what this one did. Combined the past and present with conflicting familial drama but it doesn't really make much sense in a larger perspective. It's doesn't completely miss the mark but it doesn't really stand out as a much read and with a market already saturated with Batman books that won't give it the edge it needs.