LeVar Burton Was Never Sony's Choice for a Permanent Host of 'Jeopardy!'
LeVar Burton's fans say he was snubbed for not being selected as host of 'Jeopardy!'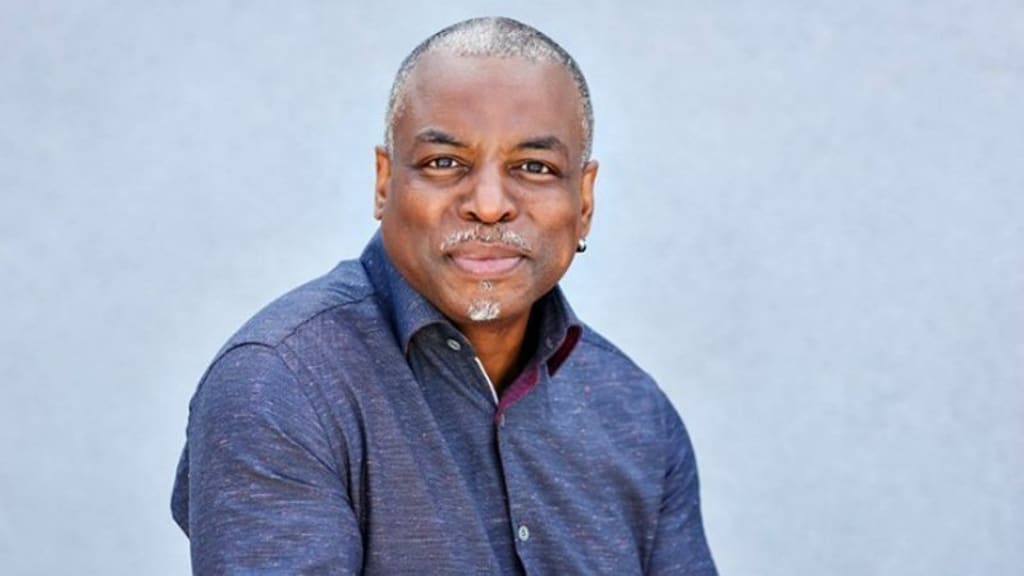 LeVar Burton was a fan favorite to be the permanent host of Jeopardy! Even though he was a guest host for a week, the former Rainbow Reader host was not Sony's choice to follow in the footsteps of Alex Trebek. Because Mike Richards stepped down from the job after nine days, Sony Pictures Television intends to resume the search for a permanent syndicated host. Guest hosts will continue to tape episodes for the upcoming season.
When Mike Richards was awarded the position, Burton's fans claimed he was snubbed. Some think Burton has a second chance at the coveted position in spite of his shaky performance the first time around.
Burton was a guest host on the longtime game show for one week from July 26 to July 30, 2021. His rating of 4.4 was the lowest of all the 18 guest hosts. The highest rating was that of Ken Jenning with a Nielson rating of 6.0.
Being Silent
I was silent when people were sounding the alarm for the former host of Reading Rainbow to be among the guest hosts on Jeopardy! The producers of the longtime game show listened and gave Burton a chance. Even before his appearance, many people said he should be given the job as the next permanent host. How could they say that before he was given his week to guest host?
I have been a fan of Jeopardy! for many years, and I watched all the guest hosts and found Burton to be among the worst instead of being the best or among the best. However, I still remained silent.
When Burton was not offered the permanent position, those who petitioned for him to try out for the job said he was snubbed. I still remained silent.
After Mike Richards stepped down from the position after nine days, Burton's fans believed the former Reading Rainbow host has another chance to be chosen. Even Burton himself believes he is qualified to take on such a coveted position.
Enough is enough! Now I am speaking out against LeVar Burton getting a second chance for the job.
Disclaimer
What I am about to say has nothing to do with race because I am as much an African American as LeVar Burton. What I am about to write has everything to do with my personal opinions about what is fair to longtime fans of Jeopardy! like I am.
LeVar Burton's Petition
More than 257,000 fans signed an online petition nominating Burton to succeed Trebek. The petition did get him a guest host spot, but fans had already claimed he deserved the job before his week's episode was taped. Surely, they knew about his success as an actor and his hosting ability on Reading Rainbow which was a different kind of show.
When it was announced that Mike Richards has been named the permanent host of Jeopardy! instead of Burton, his fans were outraged. Some said they would boycott the game show in disapproval of the final selection and in solidarity with the actor.
LeVar Burton's Performance
I have been a fan of Jeopardy! for many years, and I know how the show should flow. I watched all the guest hosts and found Burton to be among the worst instead of being the best or among the best. Now that Burton might get a second chance, I am speaking out against that.
Burton was noticeably nervous at the beginning of his first episode. He made a mistake before the first commercial. He corrected the mistake when the show returned after the commercial. Burton admitted to the Associated Press that he struggled that first day.
Burton shared with The Philadelphia Inquirer that his 73-year-old mother was rooting for Aaron Rodgers. His mother told Burton to calm down a bit because if he is nervous, it makes her nervous. She added that he doesn't give the answers as fast as he should. She concluded that he should validate the answers quicker.
Burton shared that his own wife wasn't excessively thrilled about his performance the first night he hosted. He revealed to TVLine he had received some fairly harsh criticisms from her. He said, "I went backstage after taping the first episode and I said to Stephanie, 'Well, how did I do?' She said, 'Ehhh.' She said it wasn't me. ​​I made it my business for the next four chances at bat to just be myself."
Social Media Comments
LeVar Burton hosted like he was talking to kids. He yelled, "Yes!" He was too animated.
He insulted contestants by acting surprised when they gave the right answers.
He paused too long after contestants responded. It was as if he was searching for the answers.
He will cause the show to lose viewers if he is selected.
He lacks the polish that Jeopardy! deserves.
He was the most egotistical and self-centered guest host! I truly wonder if he has any knowledge of the meaning of the word "humility."
LeVar Burton was the worst guest host.
I love him as an actor but, I'm sorry, he spent the whole week as if he doing Shakespeare-in-the-Park!
Burton was a big disappointment.
Burton will end up making it about himself and not the legacy we want for Alex.
I did not like how LeVar lobbied to guest host. There are three people in my household who watch Jeopardy! nightly, and none of us liked his hosting style. We actually quit watching the show after the first two nights when he hosted.
I will not watch Jeopardy any longer if Burton becomes the host.
Those who petitioned for Levar must not have ever watched Jeopardy! He is as dull as a bag of sand.
Burton was annoying with his annunciation and speaking to the audience and contestants like they were kids. And him shouting "YES!" was too much. This is not the right fit for him.
I'm having a hard time finding him suitable as a host. He blew his own trumpet too much. He went overboard by saying Jeopardy! needs him.
Alex always said the contestants were the stars not him. Burton will make it about himself.
Jeopardy! needs someone with humility and not someone who said he was made for the job.
Burton tooted his own horn without showing any humility. He made it about him and not about the show, the contestants, or Alex Trebek's legacy.
If LeVar Burton becomes the next host, I''ll stop watching Jeopardy! after 35 years.
No Humility
Many die-hard fans of Jeopardy! believe Burton shouldn't have gone along with his fans petitioning for him to be a guest host. No other guest host did that. This writer thought it just wasn't in good taste, and it lacked humility and good sportsmanship. The petition was similar to high school students vying for the position of senior class president. It should not have been a contest based on who got the most signatures on a petition.
Burton Bragged to Major Newspapers
On social media and in interviews, Burton repeatedly stated his aspirations to become the permanent host of Jeopardy! Unlike the other 17 guest hosts, Burton was very vocal about why he should get the job of standing behind the podium and coming into folks' living room five nights a week.
He told GQ magazine, "I definitely see it as a good fit for the trajectory of my career. He confessed to the New York Times that "it will hurt" if he gets passed over for the full-time position.
When asked why he wanted the role, the 12-time Emmy winner said, "That half-hour of television, every evening, is a cultural touchstone in America. And for a Black man to be at that podium—more specifically, for me to be at that podium—it makes a whole lot of sense."
Speaking to Entertainment Weekly, Burton had words for any critics of his hosting during his five episodes. "It's really challenging on every level. But it's a very cool gig, and I feel like if given an opportunity, I could get really good at it."
According to Newsweek, Burton said, "I've gone out on a limb and actually put it out there that I want that job because I do think it's a logical and natural progression for me."
Burton told Esquire, "To have a person of color or a marginalized person standing behind that podium is good for America. It means something. It's a milestone marker on this journey toward wholeness that the great American experiment is supposed to be about."
The above comments show that LeVar Burton wanted the position to elevate himself. He didn't beat around the bush. He came right out and said how what the position would do for him "personally." Alex Trebek always said the show was about the contestants and not about him. Burton's reasons for wanting the job have turned a lot of Jeopardy! fans off about him being considered for the job.
Not the "Right Fit" for Jeopardy!
TMZ reported its sources to say Sony Studios executives loved Burton, yet they didn't think he was the "right fit" to carry on Alex Trebek's legacy, and he was never given consideration to be the permanent host. Instead, the outlet has talked with Burton about other possible projects not associated with Jeopardy! they hope he will agree to do.
Other networks and executives are also looking to create new projects for the actor. Director Ava DuVernay tweeted on August 11, "Me trying to create a show right in this moment for @levarburton to host and make an international hit."
pop culture
Margaret Minnicks shares articles with readers all over the world. Topics include celebrities, royal family, movies, television, foods, drinks, health issues, and other interesting things. Thanks in advance for TIPS that are sent my way.
Receive stories by Margaret Minnicks in

your feed