Kylie Jenner's Baby
Finally Confirmed
It finally happened. There's been speculation, assumptions, and second guessing. However, Kylie Jenner has finally announced her pregnancy, and along with it the birth of her first daughter.
In a paragraph shared on both Instagram and Twitter, Kylie addressed her absence from social media over the last few months. In it ,she explains, "My pregnancy was one I chose not to do in front of the world... I knew my baby would feel every stress and every emotion so I chose to do it this way for my little life and our happiness." Further down the paragraph she goes on to say, "My beautiful and healthy baby girl arrived February 1st and I just couldn't wait to share this blessing."
Kylie's Message for Her Fans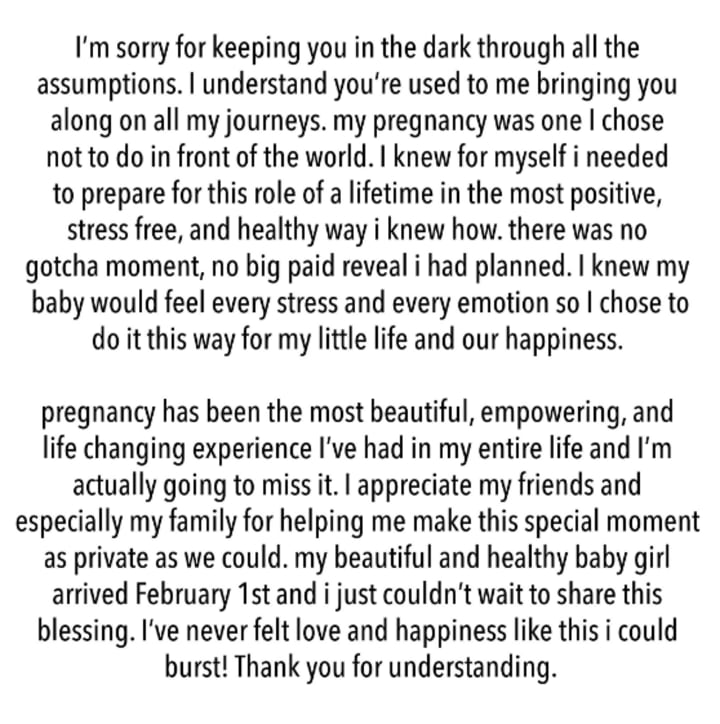 Shortly after, she shared a very moving video to YouTube documenting her pregnancy and relationship with rapper Travis Scott. The video, titled, "To Our Daughter," starts with Kris Jenner giving birth to Kylie — signaling the start of her journey. After that short clip, it opens to Jordan Woods addressing Kylie's daughter, who had not yet been born at the time. As Jordan talks, she quickly shuts down rumours that have been circulating for months about Kylie and Travis ending their relationship. In the video she says, "She met your father, and they just hit it off. Chemistry." It then goes into a little montage showing their love, ultimately proving they're still together.
In the video she not only spends plenty of time with the father of her first child, but spends plenty of time with his family as they prepared for what was coming in their future. You see them at plenty of family events together throughout the video.
Kylie and Travis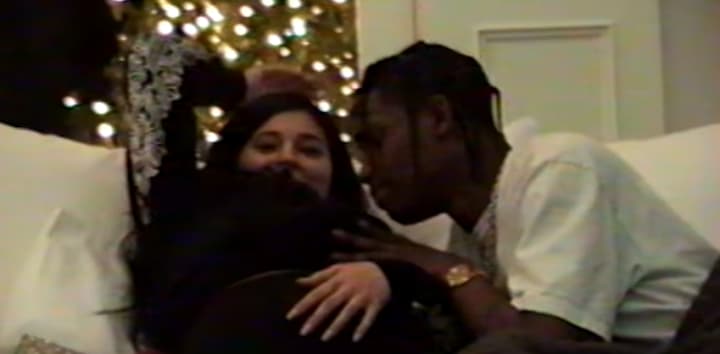 Throughout the video, she shares clips from her pajama-themed baby shower. The secret affair was filled with Kylie's family and closest friends. They wore silky pink pajamas and enjoyed the shower festivities, surrounded by pink decorations, to celebrate the baby girl.
Kylie's friends go over the moment when Kylie found out she was pregnant, and shared their story of her telling them her big news. They discuss her taking a pregnancy test, and passing it around to her friends. Kylie also documented the growth of her baby bump, and seeing as they were the most sought-after photos, we hope this will appease fans. Not only did she showcase the baby bump, but she showed plenty of the gifts she received during the baby shower, an enormous closet full of clothes fully prepared for when the baby arrived, her cravings throughout her pregnancy, and pictures of ultrasounds. In the video, we also get to hear the baby's heartbeat, and see them listening to it for the first time, and see plenty of teary eyes.
Not only did Kylie show us glimpses into her pregnancy and life away from fame during the past months, we also got to see Kim Kardashian-West and Kanye West's new daughter, Chicago. We also get to see Rob Kardashian, and his daughter with Blac Chyna, Dream.
A Glimpse of the New Baby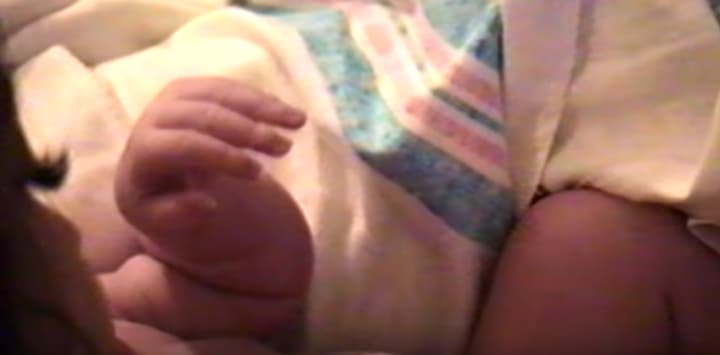 After months of speculation, we finally have the answer to the most asked question these past nine months. Whether you believed it, or thought it was a ratings ploy, there is a new Jenner in the world and Kylie proved she is more than capable of being a good mother with the precautions she took to ensure the safety and health of her first daughter.
The new Jenner was welcomed into this world on February 1st, 2018 at four forty-three in the morning, weighing eight pounds and nine ounces.
There has been no official confirmation of a name; however, plenty of fans believe it could either be Butterfly or Posie. We'll just have to wait a little longer to find that one out.
celebrities
My old submissions here are very cringe. I'm very much not the same person I was 3+ years ago. Excited to be back with more available categories to write in. New fiction coming soon.