Knock Em Dead #1
Aftershock Comics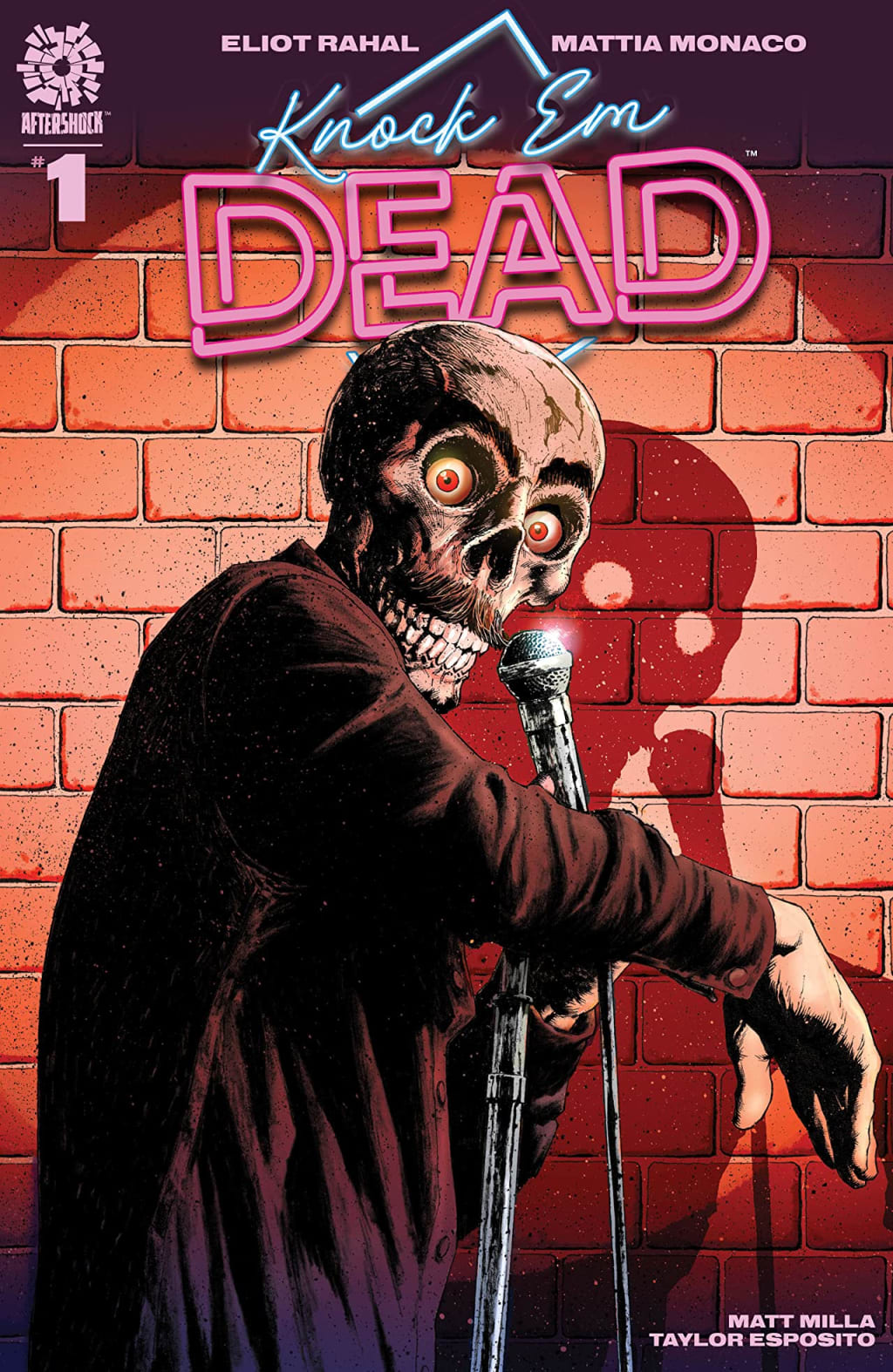 Knock Em Dead #1
Aftershock Comics 2020
Written by Eliot Rahal
Illustrated by Mattia Monaco
Coloured by Matt Milla
Lettered by Taylor Esposito
Sometimes you kill. Sometimes you get killed. But no matter what, everyone dies the first time they go on stage. Pryor Brice has always wanted to be funny. And now, he's taken the plunge and started doing stand-up comedy. Unfortunately, his older sister – Ronan – wants her brother to stop daydream-ing and focus on his future. Pryor is determined to succeed...the only problem is: He totally sucks at stand-up. That is...until an accident changes everything, leading both Pryor and Ronan to discover comedy isn't all it's cracked up to be…
Well I wasn't sure what to expect here and the fact that this is the second book that focuses on Stand-Up Comedy is incredibly interesting to me. Of course I personally am a fan of Eliot's so I knew I'd be giving th9is a proper go what I didn't know was that this was going to be this BAM in your face let's get started and what the hell is going on! This took it there and left me hanging in such a way that is perfectly done.
Love the way that this is being told! The story & plot development that we see through how the sequence of events unfold as well as how the reader learns information is really exceptional well rendered. From the get go we see something that we're not too sure of and this leads us to want to know more. I will say this I never took the brown line a day in my life the red and the blue sure I mean you can't avoid them but I digress. The character development we see is fabulous and it's because of a combination of words and imagery. The pacing is excellent and as it takes us through the pages revealing the characters and the world they live in we get a great sense of who they are.
I like how the book is structured and how the layers within the story peek their heads our like a wary turtle. It adds this interesting dynamic to the story that engages the mind and makes you think and I am all about that! How we see everything working together to create the story's ebb & flow is phenomenal.
I like the interiors here and there is a definite unmistakable style that we see. I was hoping for something less abstract and more detail but that's simply my preference. Backgrounds come and go so when we do see them it's nice to get a bit more about the characters we see. The utilisation of the page layouts and how we see the angles and perspective in the panels shows a nice eye for storytelling. The colour work is nice as well though that panel with the poop looks like intestines but I will thank you for the bag of dildo's. My one request is to shave that god awful ugly mustache he's wearing, it's killing me and looks terrible since he's not in a 70's porn or Magnum P.I.. How we see the various hues and tones within the colours is extremely well rendered and I like ho we see this laid down.
I am thoroughly impressed with the journey that Eliot and Mattia takes us on as we watch Pry go through the beginning where he needs to find his identity on stage. It was never rushed we saw, we understood what we saw and the ending, oh sweet King Cake as I bite little baby jesus, what an ending that is. I mean this is so beautifully written and illustrated, heck Taylor's impeccable lettering as usual keeps us invested in this book. Who knew the world of Stand-Up comedy could be this cutthroat deadly???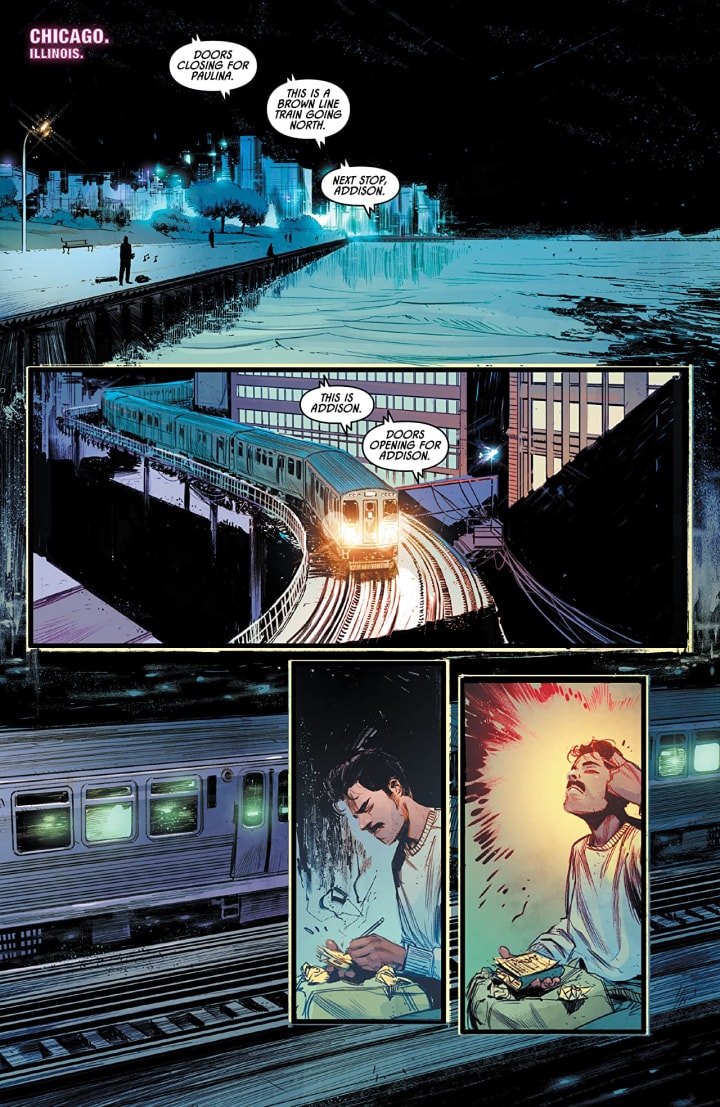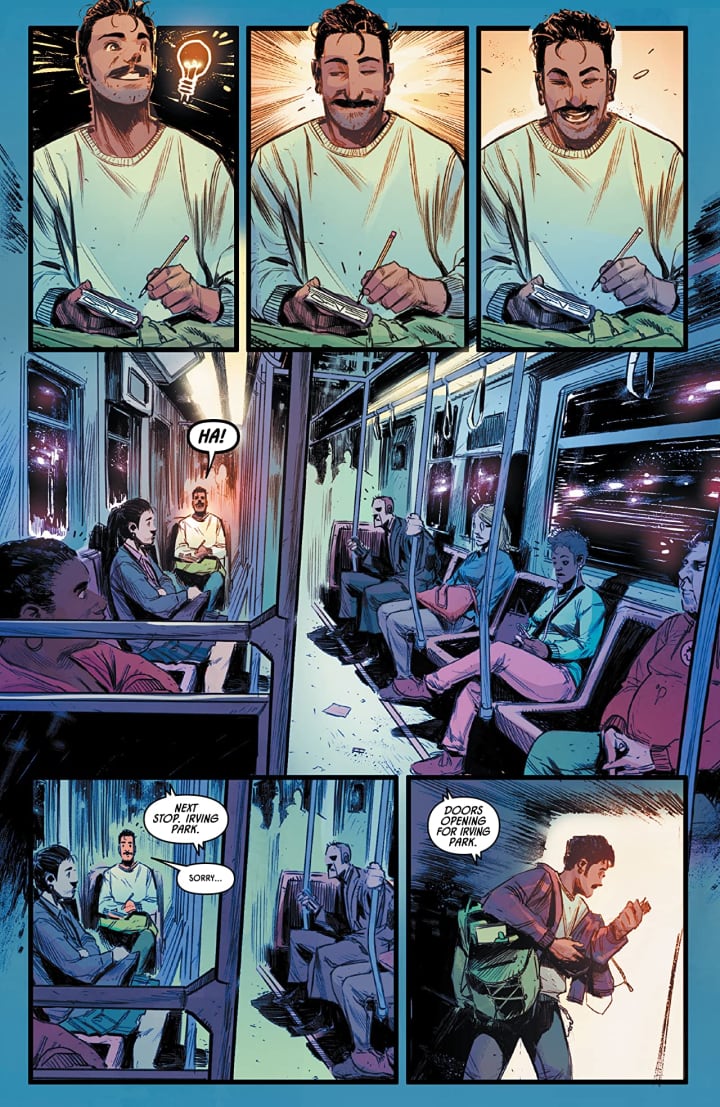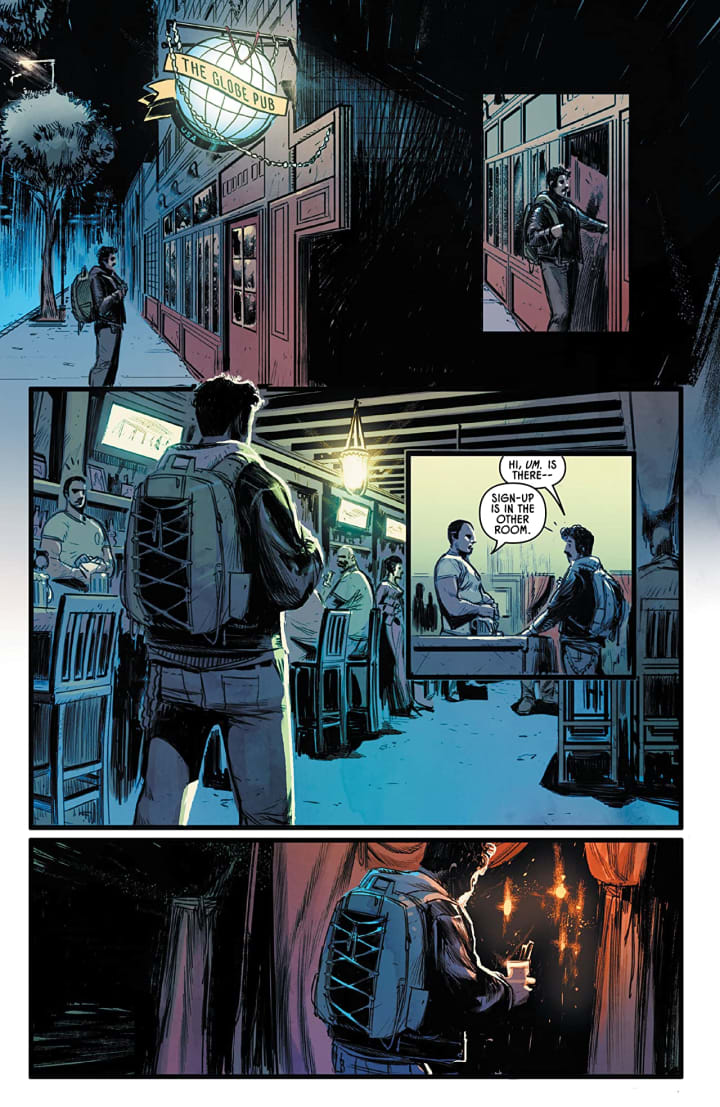 comics
Just me talking about the comics I enjoy reading, ones that you might not know exist and spotlighting the indie creators that excite me.