'Jungle Cruise' Review - A Swashbuckling Pleasure
No spoilers!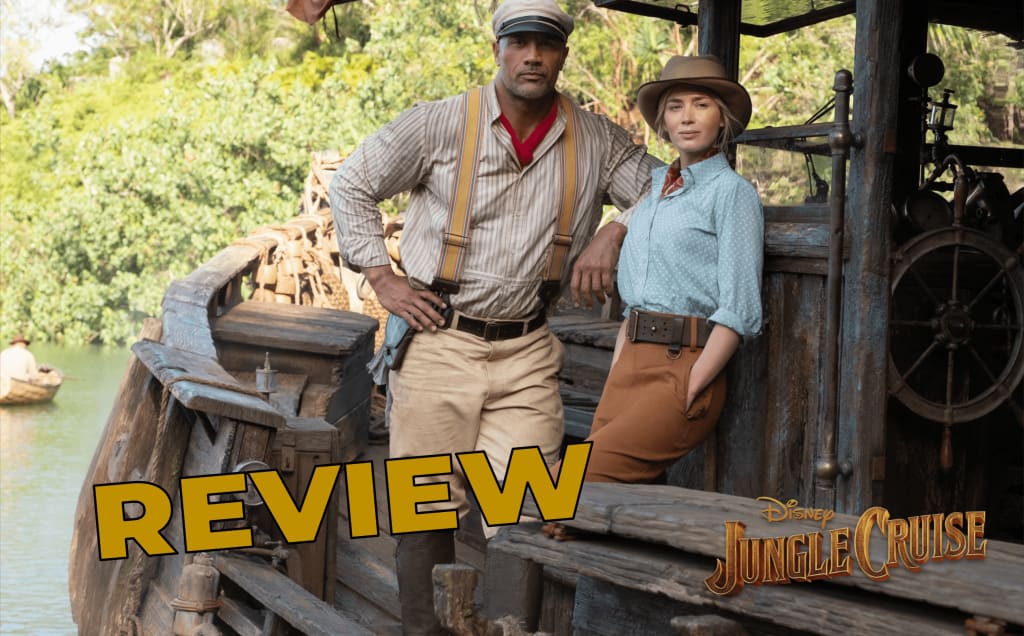 Disney has a new movie out, and for once, it is not a live-action remake of an animated classic. Thank goodness. I'm still wiping the taste of Mulan out of my mouth.
Jungle Cruise is a fantasy adventure film directed by Jaume Collet-Serra, the man who, in the past decade, has directed four action movies where Liam Neeson growls at people who threaten him. So you could see why Collet-Serra would have wanted to take a step in a different direction.
This film teams up Dwayne "The Rock" Johnson, the ridiculously muscular wrestler-turned-actor who shows up in every movie these days, with Emily Blunt, the British gift that keeps on giving. Is this a match made in heaven? Honestly, it might be.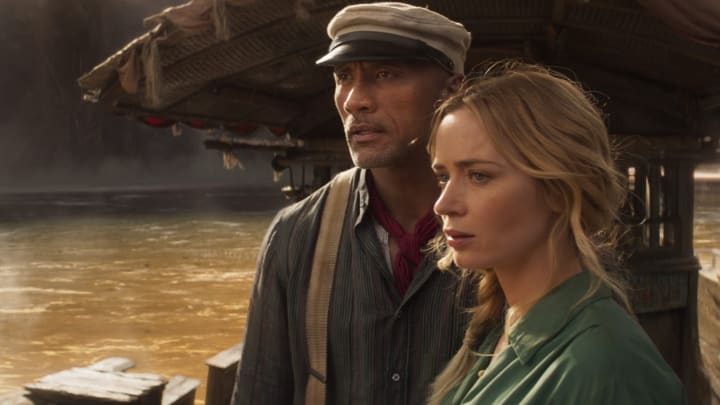 Blunt stars as Lily Houghton, a doctor who enlists the help of a skipper named Frank (Johnson) to take a boat down the Amazon in search of an ancient tree with the power to heal. The action-adventure genre rarely disappoints, and this was no exception; this film is a swashbuckling pleasure that provides joy from start to finish.
It feels like a love letter to the genre, with hints of Indiana Jones and Pirates of the Caribbean sprinkled throughout the film. This movie captures the fun tone and spirit of those films while also featuring characters with a dynamic reminiscent of those in The Mummy, a series The Rock himself contributed to in memorable fashion in his feature film debut.
A key ingredient of what makes the action-adventure genre so fun is the likable characters. This movie offers tons of them. The Rock and Emily Blunt are truly excellent as our two charismatic leads. They both bring so much charm and chemistry to their roles, and it's so wonderful to watch Lily and Frank butt heads throughout the movie.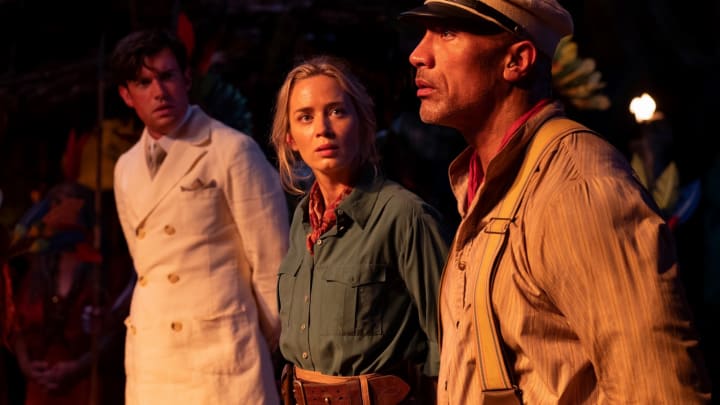 Jack Whitehall portrays McGregor, Lily's younger brother, who tags along with her and Frank on their journey. He could have been an annoying forgettable sidekick in the wrong hands, but Whitehall does a wonderful job with the character. When we learn a bit more about McGregor and his motivations, it becomes quite touching.
Let's talk about Jesse Plemons. This guy is GOOD. He has such a wonderful comedic wit as Prince Joachim, one of the film's villains. My only issue with him is that he wasn't in the movie enough because I could watch an entire spin-off film just focused on him.
As far as issues go, this movie can feel a bit formulaic. The film doesn't exactly take any risks, nor are there any truly effective twists. Instead, it follows the structure of an adventure story to a tee. The movie also juggles a few too many villains without spending too much time on them.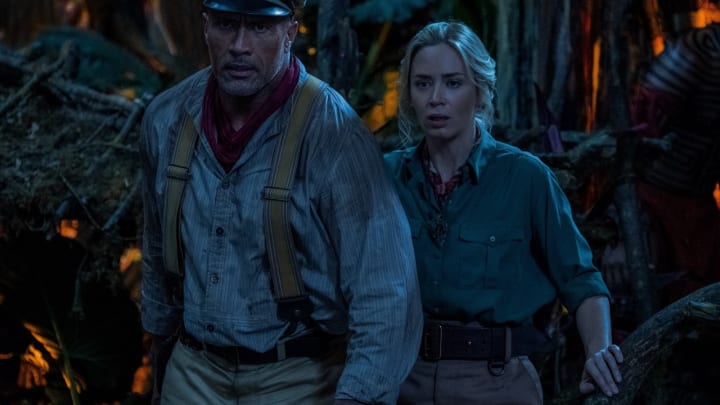 But to be honest, this movie is just a lot of fun. That's a common thread with all of The Rock's films. He likes to pick projects made for entertaining people, and this film does that, but for a younger audience. This is the type of film that children can watch now and look back upon years from now with nostalgia.
This movie also has a nice sense of humor, seasoning a few good jokes throughout the film. It's the perfect film for parents to take their children and entertain them. This is an old-school adventure movie with captivating performances from the leads.
It's got action, it's got laughs, and it's got The Rock and Emily Blunt. What more could one ask from a movie?
Grade: ★★★✬☆ [7/10, B-]
Jonathan's Tips: Bring your kids to see this movie. It's a fun adventure.
Disney's "Jungle Cruise" releases in theaters and on Disney+ with Premier Access on July 30, 2021.
review
About the author
Film critic. Lover of Pixar, Harry Potter, Star Wars, Marvel, DC, Back to the Future, and Lord of the Rings.
For business inquiries: [email protected]
Reader insights
Be the first to share your insights about this piece.
Add your insights