Jenna Marbles' New Youtube Video Just Made My Day
#Disco
Jenna Marbles is amazing. She seems like someone I would genuinely enjoy hanging out with. The very amazing and successful career of Jenna Marbles appeared to have started after her video "How To Trick People Into Thinking You're Good Looking" went viral, and was viewed over 5.3 million times in its first week. It still remains her most popular Youtube video to this day. However, since then, she has made all kinds of great and amazing content. In fact, if you follow her Youtube channel, she is pretty good at getting at least one video out a week.
What did she do this time?
Her newest video that was #4 Trending on Youtube when I first saw it, is of Jenna fulfilling a request from one of her fans... to turn herself into a disco ball. At first, she didn't like the idea... but she must have changed her mind because she made a video of the process and the results.
Jenna Marbles, The Original, The One and Only, The Lovely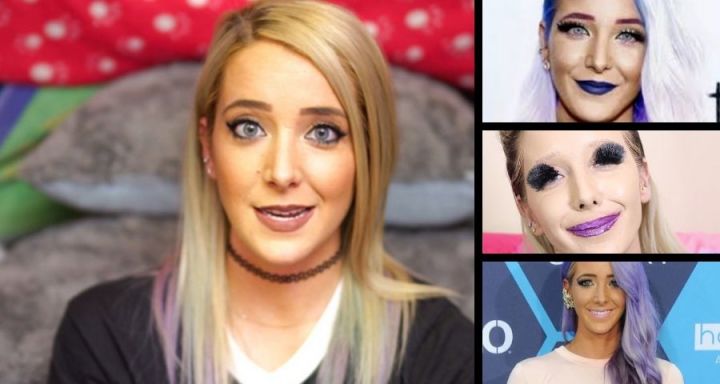 Especially that photo with the 100 layers of makeup, that's lovely.
Perfect! You can never use too much highlighter!
Not scary at all...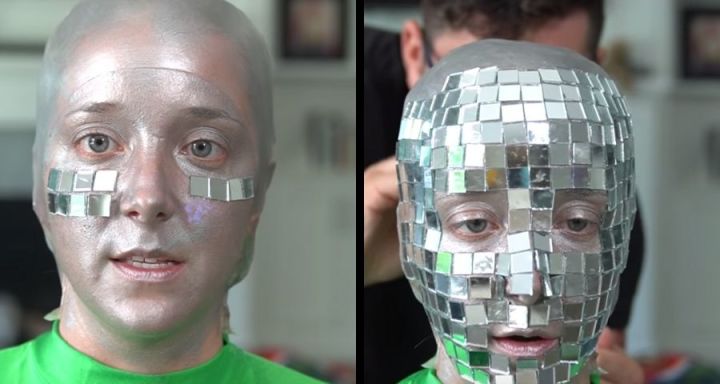 Nope, not scary. Just normal Jenna!
See, even her dogs know that this is all very normal... for Jenna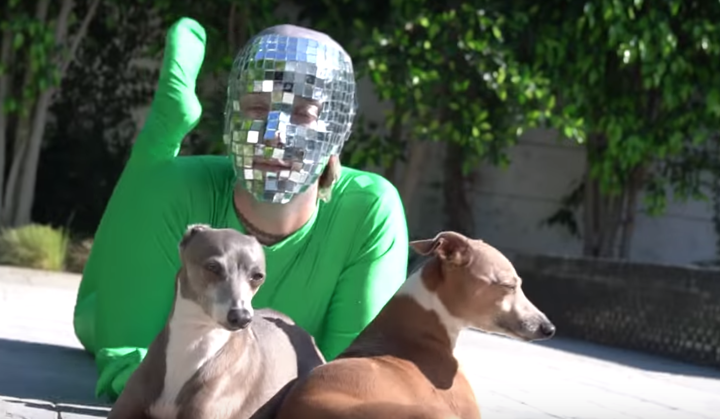 "I will also be handing out... refunds!" - Jenna Marbles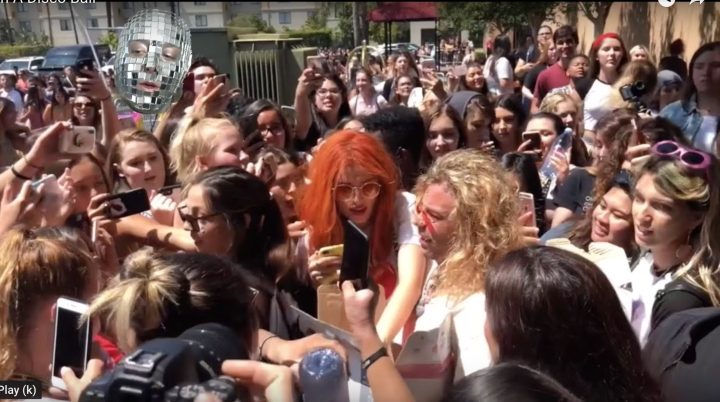 "Alannah!!!" - Jenna Marbles
Thank you Jenna! Please Keep being you!
I was in the worst mood when your video came out. I finally got home and went straight to my laptop (I know it's a bad habit) I turn on my computer to see that people are talking about how you made yourself into a disco ball. I went from being angry and anxious to laughing, watching the first few minutes of your video. I have no idea how a stranger turning themselves into a disco ball helps me feel better so much... but thank you! Please keep making content, I liked it when you put dogs in tents and fly them up in balloons, so they can take naps up there... and I liked it when you married your dogs. They seem used to your shenanigans. Please, More Content! I'll watch it, and I even turn add block off for you.

Hello. Nice to meet you! How are you? Hmm... this feels like a really one sided conversation... why don't you follow me on social media so I can get to know you too!
About the Author
I started blogging about two years ago and my collection of blogs and articles is getting pretty impressive. I've taken online classes for writing, and even some classes about the art of blogging itself. It would be really awesome if you join the adventure, and maybe even help me think of what to write about next. If you would like to submit some feedback or ideas, you can always tweet me on twitter.
Any chance you could help out a poor student?
Er... ummm... this is awkward. So it turns out writing doesn't bring in the cash. There is a donate option at the bottom of this page, and every dollar counts. No pressure... just thought I would mention. Thank you either way! If you can't donate, sharing one of my blogs on your facebook or twitter also helps too.
Like the story? Share it!
Thank you for reading my article. Would it be ok if I ask another favour though? Would it be okay if you share this on your Facebook page or Twitter? If you can't share, there is a tiny little donate box at the bottom too. No pressure though, just thought I would mention.