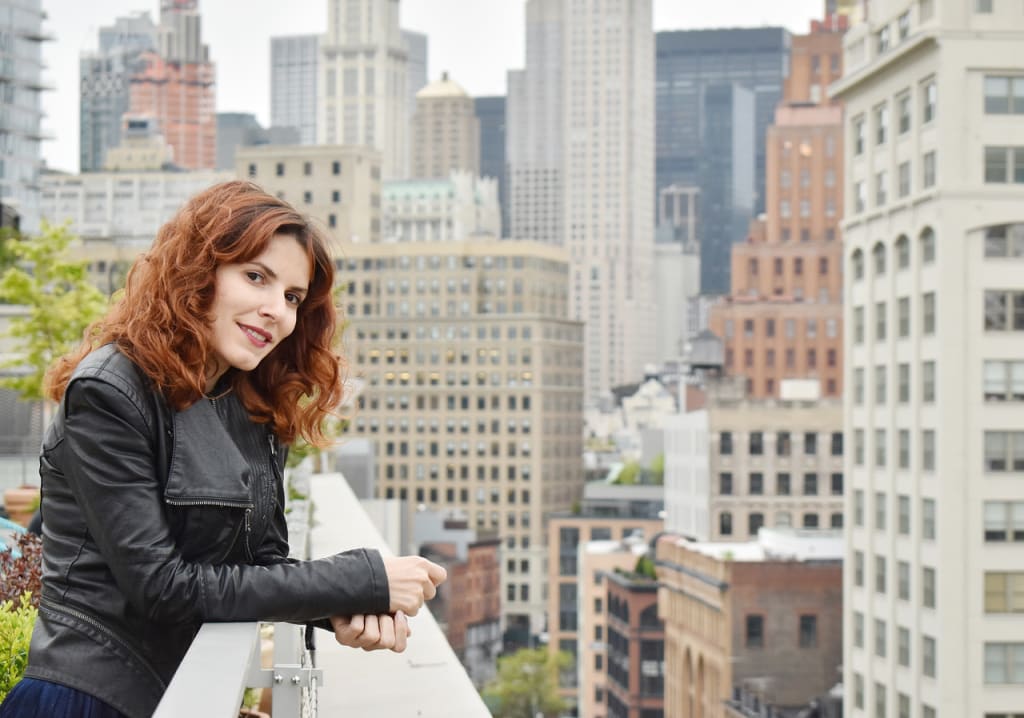 Director Sharine Atif, photography by Mustafa ÖNDER @mustafaonderphotography
American-Egyptian filmmaker, Sharine Atif, brings Jebel Banat (Girls Mountain) to the Tribeca Film Festival, about two Bedouin sisters (Sara Soumaya Abel and Jala Hesham) that hide on a mountain, escaping forced marriages and embarking on a journey of freedom.
The drama, Jebel Banat, explores the flaws of traditions, sisterhood, and inseparable ties.
I caught up with the director Sharine Atif, to talk about the importance of women stories, the challenges of shooting in the desert, advice to aspiring female filmmakers, and more.
Brotherhood is a commonly used term, known to us all. Rarely we hear about sisterhood. What made you decide to tell this story of two Bedouin sisters trying to escape an arranged marriage?
In regards to the sisterhood aspect, I wanted to highlight that sisterhood is more powerful than a fearful fate. I personally have four sisters. And throughout our early upbringing, the only one constant thing in our melancholic life was always staying together. Then we each took a different route in life and split up. Things went downhill for a while for each of us in different ways. We didn't know how to keep the oath we had made to stick together no matter what. We got caught up in the world's distracting paths—its harshness and struggles. It was hard to survive. In that time, I had experienced a very deep loss, the connection with my sisters. We were in a constant roller coaster of painful fights. That was back then. Today, we are forgiving and commit to love each other unconditionally. I tried to recapture the sisterhood I lost from my personal life in Jebel Banat. That's one of the things I love about filmmaking. You can create in a film what you lack or wish for in life. I dedicate this film to my sisters. Not only those from blood, but to all my sisters who have genuinely been there for me and were my support and mentors, to the women who have shared their struggles, inspiring me to have courage and strength and pushed me to further in my career and have a voice. I strongly believe in such a patriarchal world, women need to stick together and fight. Only together we can achieve unimaginable things and find the strength to fight against injustices and oppression.
Indeed. Let's talk about the casting process, the two lead actresses delivered a stellar performance. How did you find them?
One actress I cast was the very first one, Sara Somaya Abed who played Gameela (dressed in blue). The other actress I cast was the very last one, Jala Hesham, after going through almost 85+ actresses from three different casting agencies in Egypt, May Ads from The Rocket Casting Agency, Marwa Gabriel from Starz Studios, and running my own casting, with the help of Amy Mowafi MO4 Networks, over the span of six weeks.
It was a challenging cast. Not only did I need to find women who look like sisters, but they had to look Bedouin, adapt the Bedouin accent, live in tents in the desert for 10+ days and not get paid. We were very lucky to find them, but then there was another challenge. Their hair was not long and the braid in the end scene was very important. So we had to find human hair that matched their hair color and I ended up also styling their hair before each scene, because we didn't have a budget for a hair stylist.
How was it to shoot in the desert?
I arrived to Cairo mid May of 2016, with only a seventh draft of a script, zero dollars, had just the summer to source funding, find my cast and crew, and shoot the film before September to return to California Institute of the Arts, as the project was a thesis to graduate with an MFA in Film Directing.
I chose the most challenging project. I wanted to shoot on location where the legend took place, because it was breathtaking beautiful. And so were it's people. Everyone told me I was insane and to have a backup plan. But I believed that once you have a plan B, you already set yourself for failure of plan A. I only saw plan A, and knew what I stubbornly wanted to do and that's all I went for.
Everything kept falling into place one at a time. I spent some weeks at Saint Katherine, Sinai to location scout where I'd shoot my scenes. I also had to build connections with the Bedouins, who really helped me more than anyone! It's so hard to build trust with them and I feel honored they gave me access into their homes, and world. They shared everything they had and knew to help me make what I had in mind.
The props on set, and costumes were real ones they saved from the 19 century. They were very excited because no one ever focused on them; their life and heritage. Especially the lost heritage that started to become extinct after the 80s once they started being influenced by Saudi Arabia. So they were excited that I would bring their lost past back to life again.
We had to hike and climb a lot. 2000+ meter high mountains. We decided to use available light because it would be impossible to carry lights while hiking. Plus, we didn't have the budget for it, or the time. We were lucky, thanks to the prominent Actor Khaled Abol Naga, who joined us as a producer and was able to sponsor us with Canon equipment, the C300 and a few lenses which saved my life, because renting the equipment we had would have cost $12K alone. All the crew and cast did not get paid, and this also helped immensely. We also had an electric generator to charge the cameras. The script had become Draft 10 on set, making constant re-adjustments. There was no normal bathroom, a member from the team didn't go to the bathroom for seven days... There was no network, phone, nor internet. It was very hot during the day and very cold at night. It was the hardest thing to go through in my creative career so far.
Any advice for aspiring female filmmakers?
Ignore the naysayers. Take risks, big ones. Don't have a plan B, and choose your team wisely. Don't feel intimidated by the complexities of technology and terminology of the filmmaking world and/or especially when working with men.
One of the first quotes I read on my first day in school was by a French female pioneer, Alice Guy-Blaché, known as the first female film director who said: "There is nothing connected with the staging of a motion picture that a woman cannot do as easily as a man."
Jebel Banat screens as part of the 2019 Tribeca Film Festival in its Shorts: Roads Less Traveled section April 25–May 4 at various venues around New York City. Find more information here.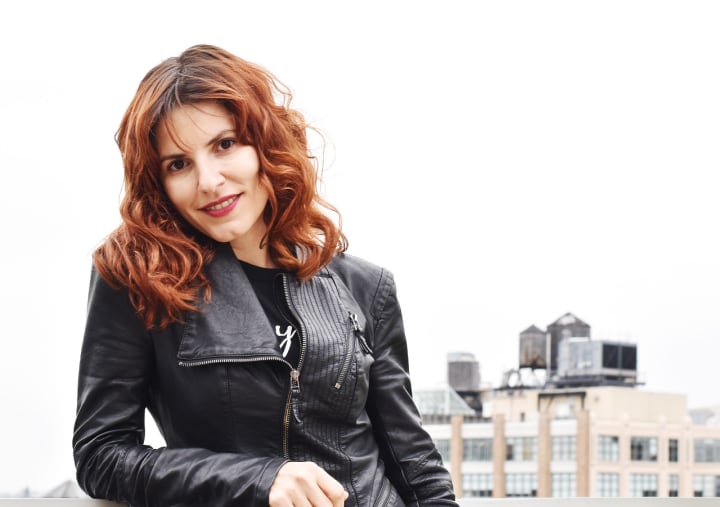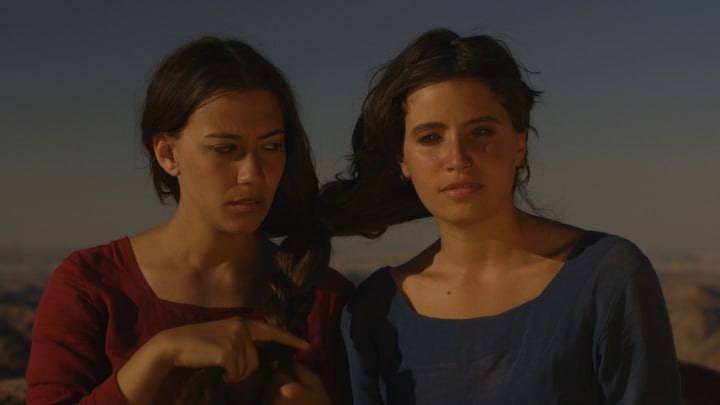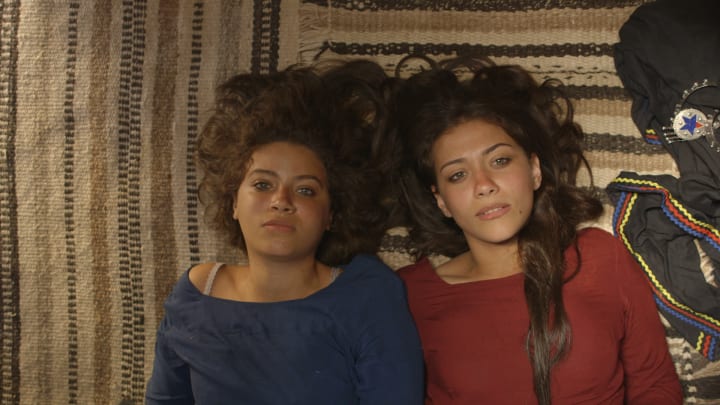 Lia F.
I'm an actress of Portuguese and German descent, with a lot to say! Love storytelling, specially the ones that explore social issues. Social awareness through art.
See all posts by Lia F. →