Jason David Frank Wants A 'Logan'-Style Green Ranger Movie — Here's Why It Needs To Happen
Jason David Frank wants the Green Ranger, from the 'Mighty Morphin' Power Rangers,' to get his own film.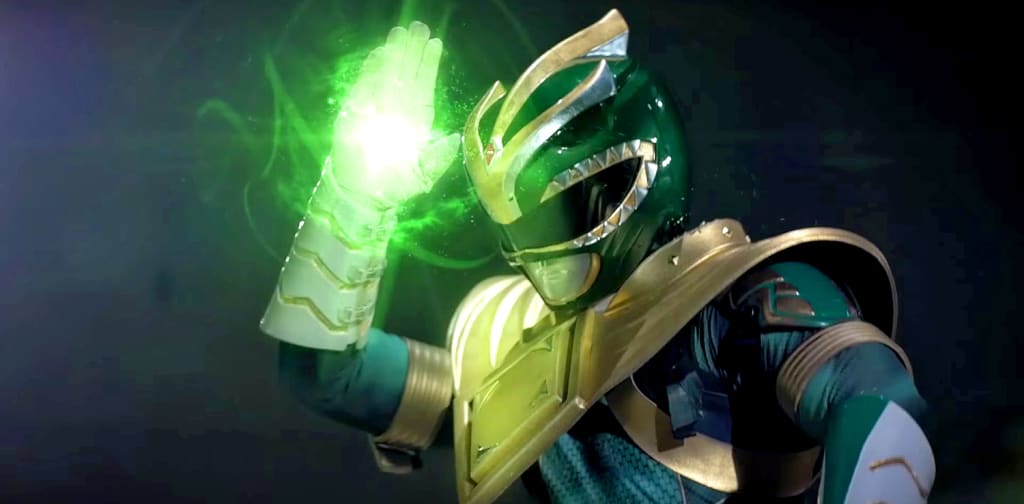 [Credit: Super Power Beat Down]
When it comes to the Power Rangers, one of the most recognizable names is Jason David Frank. He first appeared as the Green Ranger in the original Mighty Morphin' Power Rangers series, and has portrayed various other rangers over the decades. Frank has remained actively involved in the franchise by participating in conventions and events of all kinds.
At New York Comic Con, Frank spoke with Syfy Wire about a potential #GreenRanger project that he'd like to see happen: a Logan-esque film that would draw the character to a close. What Frank means by that is anyone's guess, but presumably he wants an aged Green Ranger to receive a feature film. Check out the whole interview below:
Frank's mention of speaking with Saban, which owns the Power Rangers franchise, apparently means he's brought the idea to producers. Frank doesn't elaborate any further, but — after this year's reboot failed to deliver on the expected scale — Saban needs something else to win back fans. A Green Ranger sendoff film starring Frank would accomplish that feat and then some.
Frank's cameo was one of the only highlights in the 2017 film, and fan excitement over it proved how rewarding a standalone film starring Frank could be. If fans were excited to see Frank merely make a cameo in the reboot, imagine how they'd react to an entire film with him at its core. His popular appearances at conventions and ever-growing fan base make Frank the ideal actor to center an entire movie around.
Perhaps his co-stars from Mighty Morphin' Power Rangers could also reprise their roles — or at least, Amy Jo Johnson, who played the original Pink Ranger. She cameoed alongside Frank in the recent reboot and has been equally involved in events involving Power Rangers. If we really think about it, a Logan-esque movie for the Green Ranger would probably include Tommy's former on-screen love interest as a companion for the final stretch of his journey.