"Jackie" Film Review
A hauntingly beautiful look at her final days in Camelot.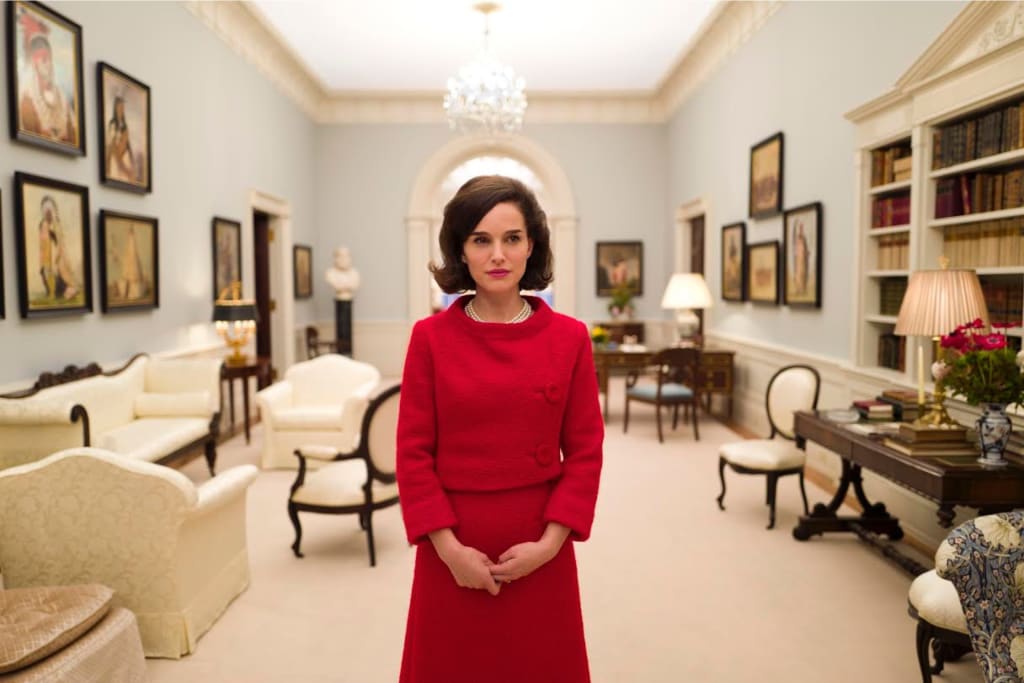 Courtesy of Fox Searchlight PIctures
Natalie Portman stars in the biopic entitled Jackie, which revolves around the days following the assassination of John Kennedy. A national tragedy is made very public, as it was a personal tragedy changing the everyday life of Jackie, a grief-stricken mother whose worst nightmare was aired on television and published everywhere for the world to see.
The film is told in retrospect (probably a couple of weeks after the funeral) at her home in Hyannis Port, Massachusetts. She sits across from an unnamed journalist (Billy Crudup), cigarette in hand ("I don't smoke", she says, referring to him including that detail). She recounts the whirlwind fate had brought her. This conversation and interview is thought to be based on the Theodore White interview Jackie had with LIFE Magazine. She tells the story of the days following the assassination, breaking into personal interludes that she asks not be included.
The journalist listens carefully, and at first, Jackie is cold, taunting him with morbid details, adding, "Don't think for one second I'm going to let you print that."As he gains more rapport with her and feels it appropriate to pry, we find out exactly how the national tragedy affected ger. We flashback to the commotion in the White House and the solitude she finds in her wing, dressing up in gowns from galas past, playing the titular song from the musical "Camelot" on endless loop.
Finally, as their conversation comes to a close, Jackie reads over his notes, making sure that her public image isn't manipulated, and she is able to get back to her children and moving forward in the wake of post-traumatic stress disorder.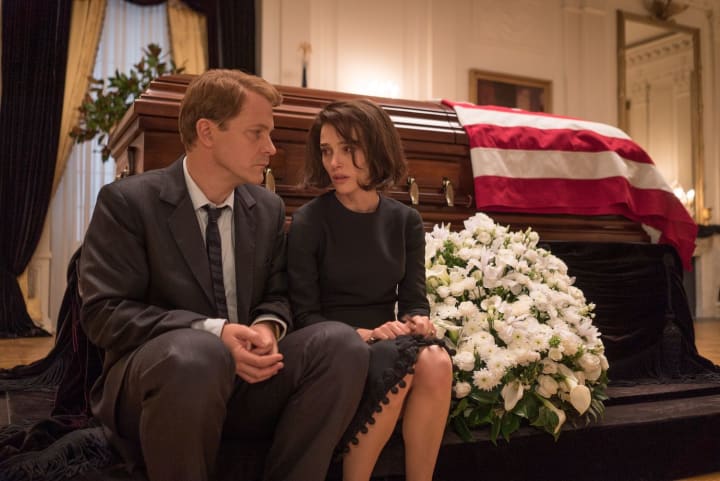 The film was originally conceived as a miniseries for HBO, documenting the four days following JFK's assassination through the eyes of Jackie, produced by Steven Spielberg. Unfortunately, the idea was not picked up, and was turned into a film instead. She was meant to be at "both her most vulnerable and her most graceful" (which, ultimately, she was).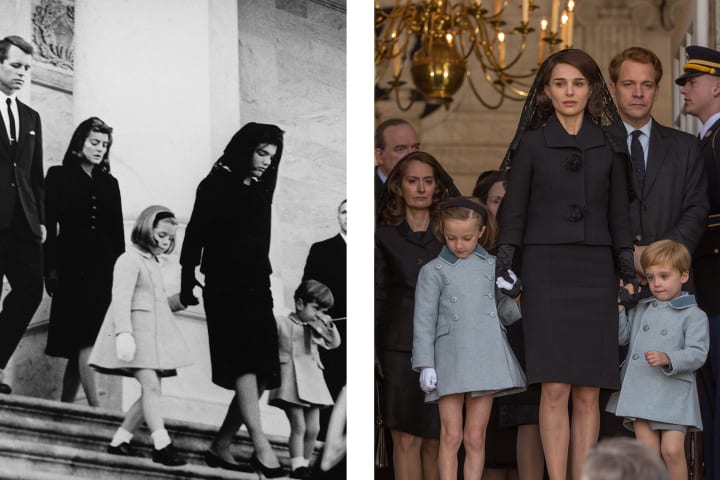 Yes, it is Oscar baity. The hour-and-a-half long film is somber, and dark. It definitely tugs at your heartstrings. Those who remember November 22, 1963 will definitely react in favor to Portman's performance. It is hauntingly beautiful, and viewers get a grotesque yet intimate look into the grief and sadness that Jackie felt those days. While developing the film, Larrain felt that the days following the assassination "had all the elements that you need for a movie: rage, curiosity, and love." Even though biopics are a go-to project for actors to latch onto, and many enjoy the interpretation of lives that they bring, there is something special about Jackie.
She becomes more human with Portman's performance, as we see a wide range of emotions she felt and her overwhelming concern with making her husband's legacy as president last forever. She self-medicates with vodka, ballgowns and showtunes following the days of his death around the massive wings of a home she will soon lose. She is flighty when making important decisions concerning his funeral, and looks for peace within herself. Everything becomes so personal so quickly for viewers.
Portman dazzles viewers on screen with her vulnerability and sorrow. She articulates everything just as Jackie did, and wears the iconic haircut so well. She wanders around like a ghost herself, trying to make sense of it all. It is tragic and we are able to feel closer to this public figure more than before. The film is entirely her story, poignant as ever.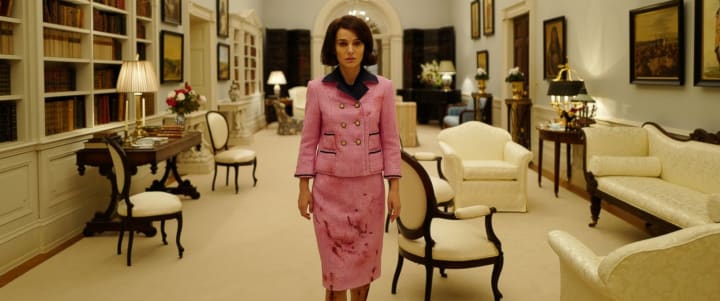 From the aspect of a filmmaking standpoint, much attention and detail was put into the White House, especially the broadcast of "The Tour of the White House with Mrs. John F. Kennedy". Director Pablo Larrain used vintage cameras in order to properly create the desired aesthetic. " Color TV cameras then used a technology that separated the reds, blues and greens and converted them into television signals - so they had a very distinctive period look," he says. This program was unprecedented, as the 1960s saw the beginning of the golden age of television. From the Kennedy-Nixon debates in 1960 to the White House Tour, the Kennedys were able to benefit from television's increasing popularity.
Jean Rabasse, the film's production designer, worked hard on recreating the famous tour. "I had an assistant who spent two months researching the name of every painting to find the height of each. It was amazing, the amount of research we had to do, but it was so important." Rabasse noted. "You had to see the beauty and splendor that Jackie so wanted to share through her tour." The scenes are recreated step-by-step throughout the tour, and for a second we lose ourselves in the Camelot created by Jackie via Natalie Portman.
Jackie went about the tour in a way that presented much more than the idea that the White House was solely the home and workplace of the President. She wanted to show Americans that it was home to American history, art culture, and overwhelmingly showcasing national pride.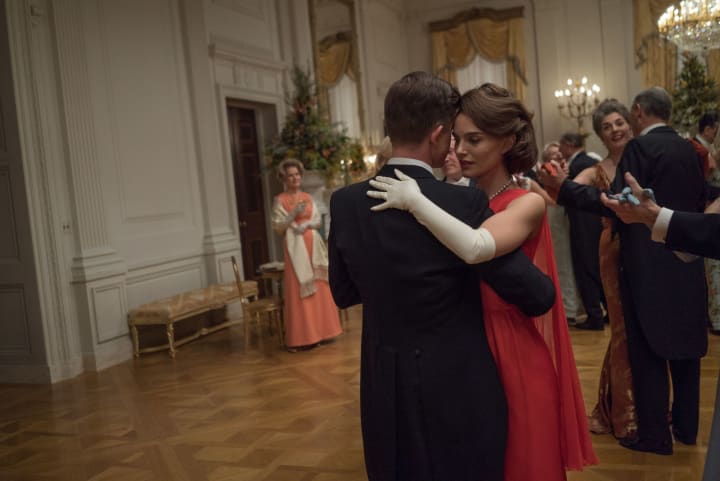 The film score is haunting as well. Larrain says the sound for this movie is "full of both existential terror and beauty." As we walk with Jackie through Arlington Cemetery and follow her around the White House, practically chasing after her iconic haircut, we feel her sorrow and sadness even more through the music. Public figures like to craft images that surround them and form mythologies to make them feel immortal.
Jackie was very concerned with leaving behind a visual legacy that lasted forever in her favor. Viewers get a glimpse into this, as she obsesses over funeral arrangements, creating a procession, adding new antiques to the White House, and celebrating artists and musicians. When her world is turned upside down, things beyond the loss of her husband, but also the loss of a world she once knew becomes her main focus.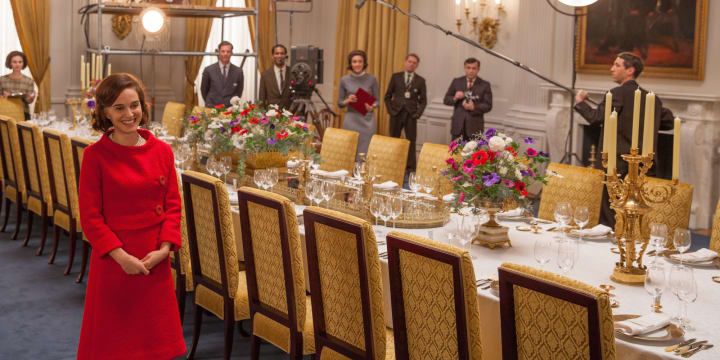 Screenwriter Noah Oppenheim states that Jackie was long overdue, as the titular character is a lot more complex than the elegance and grace we see in her White House tour of her Camelot. "When I read about that single week in 1963, when she had to console two grief-stricken children, deal with moving out of what was really her only home, contemplate a whole different life moving forward, and at the same time had one last shot to solidify her husband's legacy - it was extraordinary. I couldn't imagine a more revealing moment to explore one of the most interesting women of the last century." Thus, he told her story in a different light than many had been aware of.
Oppenheim did copious research, finding out as much as he could about the Kennedy family and the administration under JFK. He also wanted to focus on how the assassination could have been a benchmark in American culture initiating the start of so much obsession over image.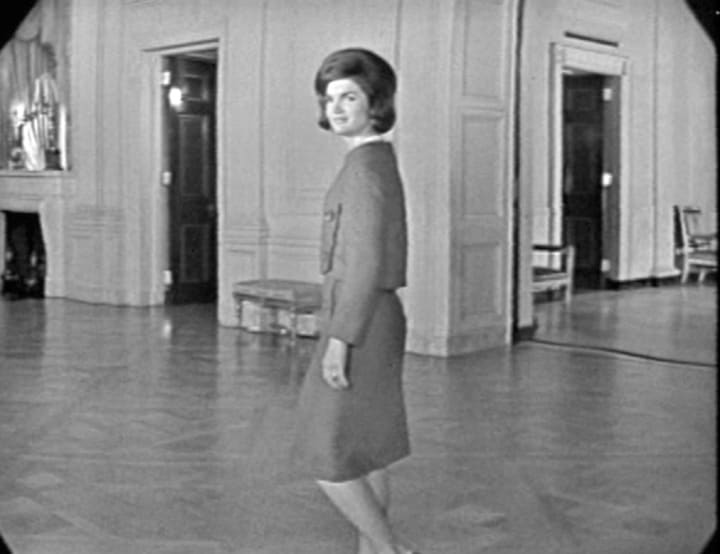 Jackie was a solid attempt to sort out the roller coaster of emotions Jackie Kennedy felt. Unimaginable sorry floods the minds of viewers. It is personal, heavy at times, and above all a peek into the extremely personal effects of a nation's tragedy. History buffs will enjoy the attention to detail in the recreation of the White House tour, along with the White House sets. Jackie becomes more vulnerable yet also more powerful through this film, which should not be missed this Oscar season.
About the Creator
Marina loves Frank Sinatra and hates decaf coffee. The native New Yorker and Cornell grad knows every word to "Ferris Bueller's Day Off" and thinks Shakespeare is cool. If you need her, she's waiting for Godot. Twitter: @marina_caitlin
Reader insights
Be the first to share your insights about this piece.
Add your insights