Is Spider-Man Set To Make a Strange Appearance in Another MCU Film?
It's not completely implausible to see Spider-Man and Doctor Strange crossing paths in the MCU.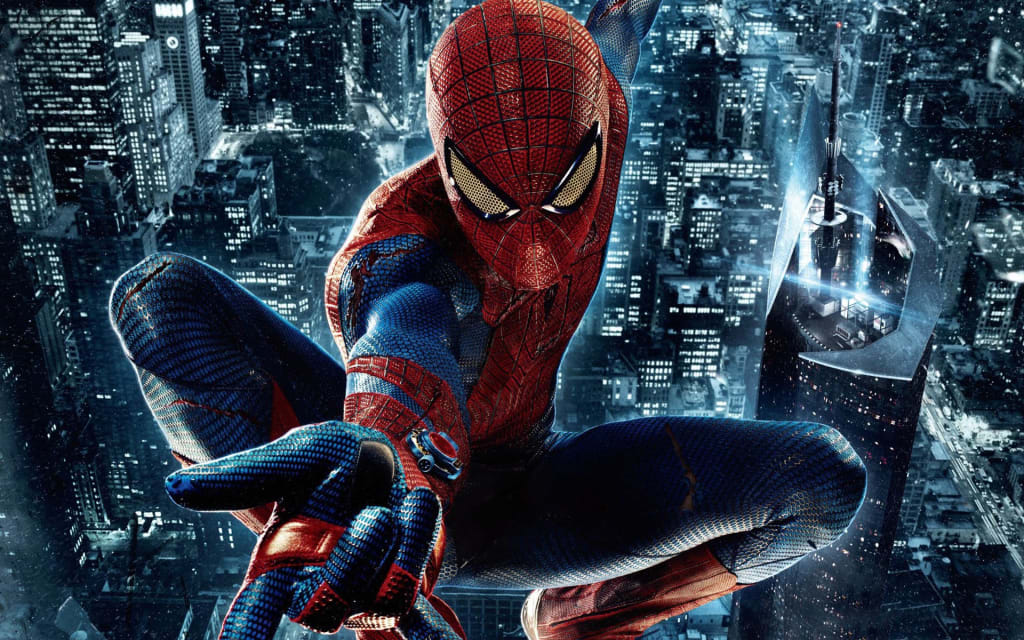 Well it sure seems like it's a possibility with this image share on Twitter by Louis D'Esposito (Marvel's Co-President).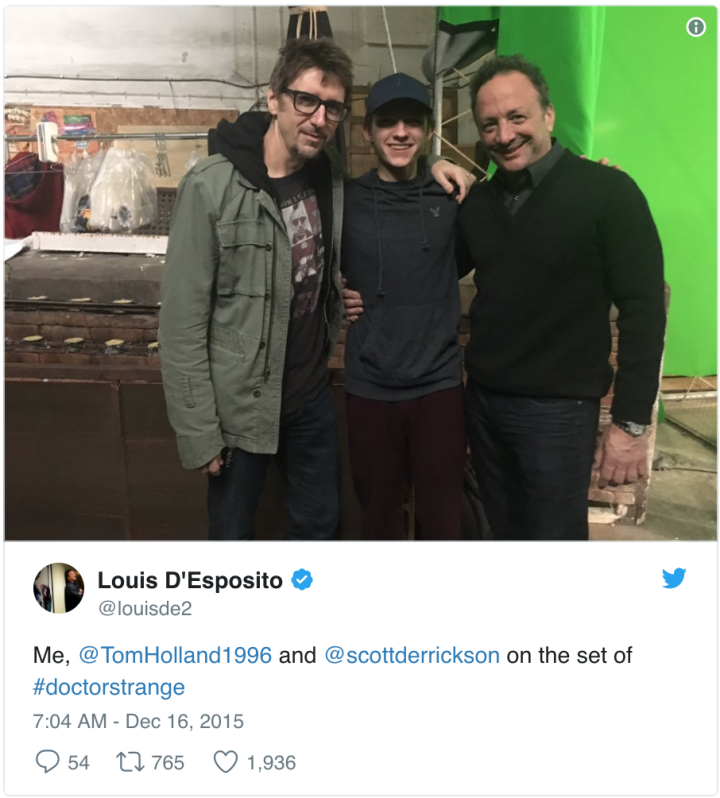 Seeing D'Esposito, Derrickson & Holland together in a picture is nice by itself, but it does evoke a fairly substantial question:
Will Spider-Man appear in 'Doctor Strange'?
If you aren't really big into comic-books, but know enough to be dangerous, you may question why two characters like Doctor Strange and Spider Man would appear together. Well, the two have actually teamed up several times over the years, both in comics and across the various animated shows, namely: Spider-Man: The Animated Series and Ultimate Spider-Man.
It's also not completely implausible to see these two characters crossing paths in the MCU, considering that they're both based out of New-York City.
How involved could Spider-Man be in the Strange script?
Well, there are a few ideas that come to my mind.
He isn't involved at all. (Likelihood: medium-high)
Maybe this is just simply a visit for the newest MCU actor to see what's happening on set as another film is underway. Tom Holland lives in the UK, so it's not out of the question to think that D'Esposito called him up and said, hey why don't you swing on over to the Doctor Strange set and we can look around.
An end-credit cross over. (Likelihood: high)
We could possibly just see Peter Parker OR Spider-Man appear in the much-loved MCU end credit scene, possibly leading up to a Doctor Strange appearance in the upcoming Infinity Wars or the solo Spider-Man film. Spider-Man could say something along the lines of:
"I saw what you did for this city, when something else comes along and it's too big for me, can I call you?"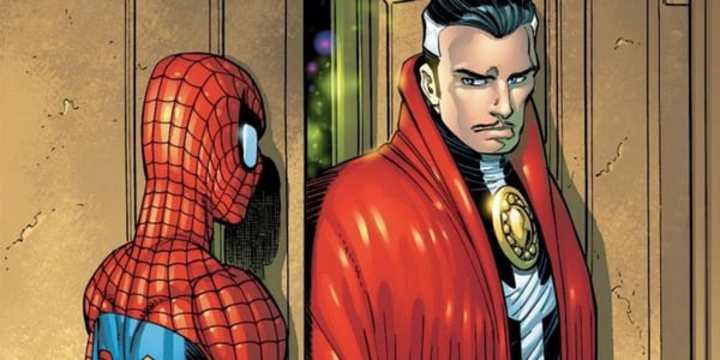 A short cameo as Spider-Man (Likelihood: medium-low)
He could be seen swinging in the background, or a news story on tv showing him being all heroic or as J. Jonah Jamison would say, "a menace."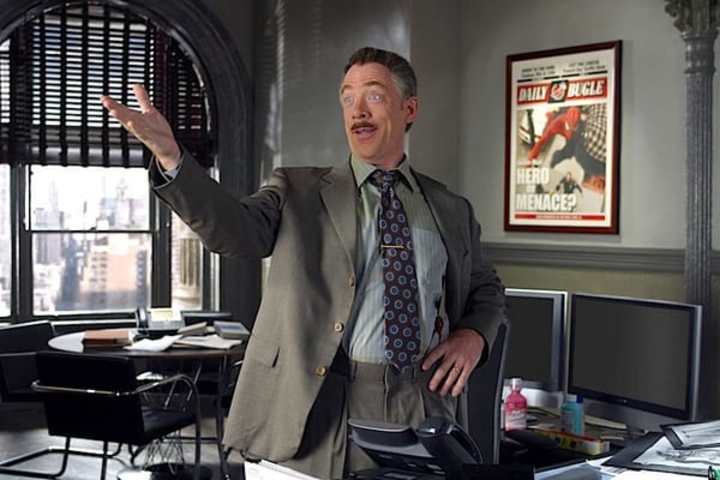 A short cameo as Peter Parker (likelihood: medium)
Peter could appear as one of the witnesses to the battle between Strange and Mordu, possibly the first clash before Strange has learned to control all of his power. Perhaps Peter will - in passing - say something inspirational to remind Strange why he was given his powers in the first place.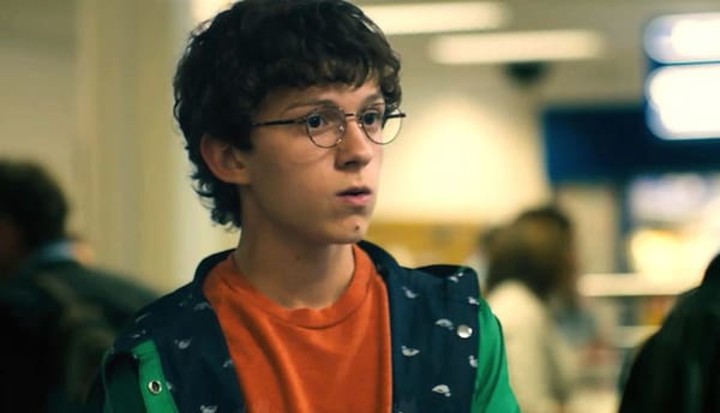 Outside of these few options, I can't imaging Spider-Man getting any larger of a role in Doctor Strange, considering that this is set mostly in the mystical world of Strange - it just wouldn't fit to have him swing across as a drop in main character. Especially since he's set to appear in Captain America: Civil War earlier the same year and then gets his own solo movie a year later. There is no reason to go overboard with tossing Spider-Man in every MCU movie and see what he sticks to (pun intended).
Source: Cinemablend