Is Small SEO Tools Legit?
Small SEO Tools provides everything a digital marketer needs under a single roof. Lets check out whether its Legit or Not..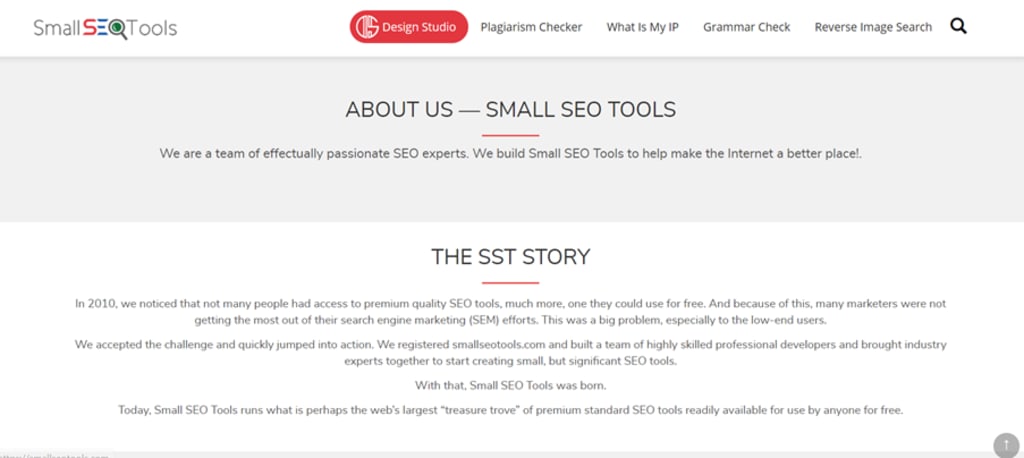 IS SMALL SEO TOOLS LEGIT?
Yes, Small SEO Tools.com is legit. Small SEO Tools is a boon to numerous marketers, especially those who are new in the digital marketing. It provides a premium SEO tools experience readily available for use by anyone for free!
Creating a website is teamwork. We need a website developer, website designer, content writer, research expert, video editor, and other professionals to make a website successful.
Small SEO Tools help to build confidence in our work. It will monitor and retrieve all essential information related to SEO and structure our content accordingly.
Small SEO Tools provides numerous applications that are beneficial to successfully launching a website. Their features are user-friendly, flexible, and candid, especially their SEO and content tools, as they are the crux of Internet marketing.
I am listing down eight standard Small SEO Tools applications that are widely beneficial for the success of websites:
1. TEXT CONTENT TOOLS
'Content is the King'
This idiom is integrated with very abyssal thoughts but sadly used today as a cliché. Content is the key factor that pulls the audience on the digital platforms. Your content must be impeccable, unique, and user-friendly for the visitors.
Small SEO Tools offers a complete set of highly effective text tools. Its application includes plagiarism checkers, article rewriters, grammar check, word counters, and paraphrasing tools. Generally, content creators and editors frequently use these applications to track the efficiency of their work.
2. DESIGN STUDIO
Design Studio is an up-skill of the Small SEO Tools. To create a website, we certainly need a graphic designer to create or customize logos, posters, banners, etc., for the website. Creating attractive and sophisticated web banners is significant to increase visibility and engage your customers.
Small SEO Tools make sure that your creativity is unique and suitable for the website. These include logo makers, resume builders, flyer makers, poster makers, and invitation makers.
3. KEYWORD TOOLS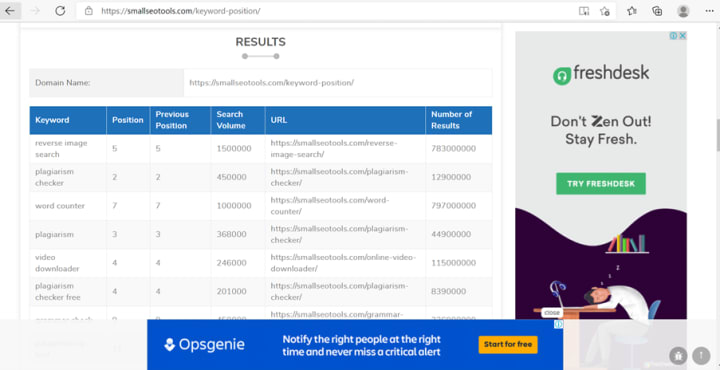 The keyword is the backbone of the websites. Keywords consist of words and phrases that individuals type into search engine portals like Google, Yahoo, Bing, etc., to seek answers to their desired questions. Marketers need those keywords to rank on the first page of Google.
Small SEO Tools make their work a little easy. They have their own set of algorithms to create a set of keywords for a specific field. It also gives you the best possible options to use those keywords in your content. The applications of keyword tools include positions, density checkers, research tools, keyword suggestion tools, and SEO keyword competition analysis.
4. WEBSITE TRACKING TOOLS
The performance of the website plays a pivotal role for any digital marketing agency. They need to keep track of frequent visitors, competitors, and engagement activities revolving around the website, which is impossible without using an efficient and legit SEO tool tracker.
Small SEO Tools enable you to measure, monitor, and track the performance of the website efficiently. Its website tracking tools include link tracker, server status, Alexa rank comparison, Moz rank checker, and Google index checker.
5. IMAGE EDITING TOOLS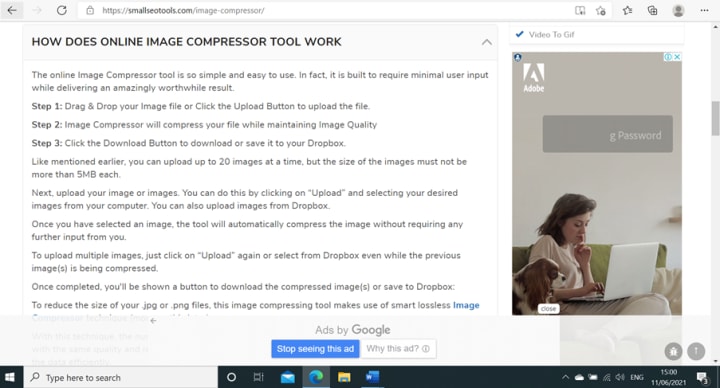 There are situations when it's tough to include images or videos within the website or web pages. There are numerous factors like size, quality, resolutions, format, etc., of the visuals we need to compromise to include them on web pages.
Small SEO Tools has the solution! The video editor or video editors can use an image editing tool application to get their desired results without compromising quality. Their image editing tools include reverse image search, image compressors, Video to GIF converters, Image Resizers, and Convert to JPG.
6. BACKLINK TOOLS
Search portals like Google and Yahoo favor websites that are linked multiple times. Its algorithm also checks whether your links have any existence in authentic social media and blogging sites. Thus, they certify your website to be genuine, reliable, and trustworthy.
SEO Small Tools have a set of backlink tool applications that enables you to work with confidence. It provides you the access to get an inside view of the link profiles, and that too for free! The backlink application includes a backlink checker, backlink maker, website broken link checker, and link price calculator.
FINAL THOUGHTS
Small SEO Tools is fun, engaging, and informative for all types of the website user. Apart from free-user access, it shares all necessary information to grow your website virtually. I hope my answer was informative and connective to your queries.
About the Creator
I aspire to build trust and influence people with my writing. I keep in mind the target audience and objective to make my work more informative, effective, and interactive for the readers. Writing is my passion,
and I write for growth...
Reader insights
Be the first to share your insights about this piece.
Add your insights