Invincible is bloody amazing
To read this you're going to have to be…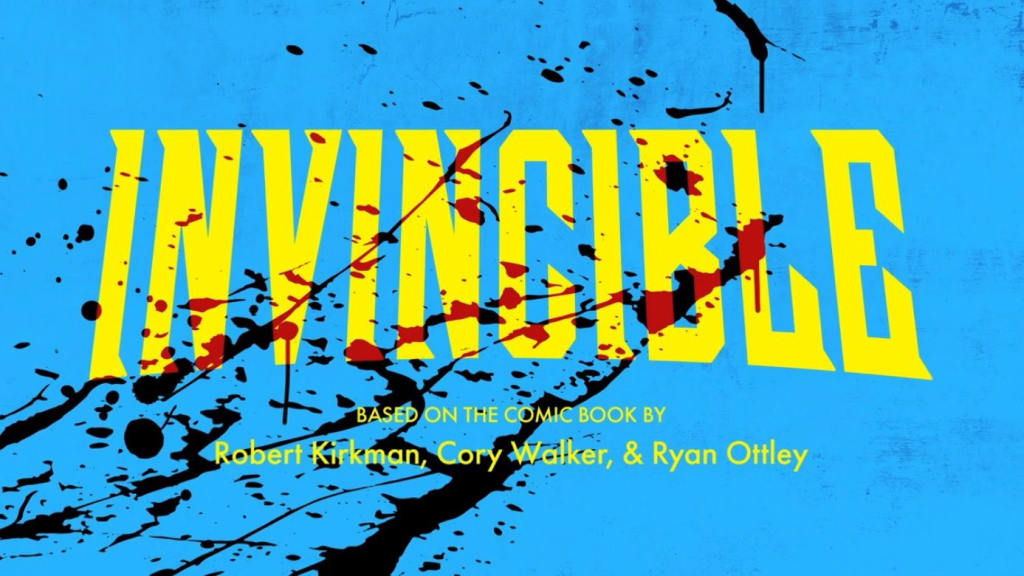 I couldn't help myself.
If you like this, you can get more of my articles when you subscribe to my account.
This series is tremendous, and this write-up is spoiler-free. Invincible is an adapted animated series and an Amazon original. It has one season which is available on the streaming platform. It's centered on a teenage boy as he becomes a superhero. The hurdles of life come his way as he tries to embrace his aspiration to help save the world. He experiences friendships, relationships, work, family issues and school. Some more than others. As typical as this may sound, it is a lot more interesting and detailed than that. Mark Grayson or Invincible as his alias is, is the only child to Debbie and Nolan Grayson. As a hybrid or mixed individual, he tends to embrace one side over the other. The show is funny, inclusive and emotional. As Mark's life progresses, he is met with disappointments and betrayal which gives us the 'oohh' and 'noo' moments as plot twists.
Responsibility is an obvious expectation in his situation, especially to his duties. Mark is optimistic yet doubtful which is a justified emotion when starting something new. The assistance he's given, his self motivation as well as his pure roots give him the strength he needs to keep striving. This is the summarized and surface point of the show. The season has 8 episodes in total with each episode being less than 50 minutes. The show is embraced due to the prior cult following as well as the present appreciation of the show,it's voice actors and captivating soundtrack. The loved voice actors who are seen as the perfect voices that match the character designs are another reason for the series' admiration. The emotions in every line is carried out well inclusive of the recurring and guest characters.
The series was released this year on the 26th of March. So far, it has been criticized and rated. It is certified fresh on Rotten Tomatoes with 98% on the Tomatometer and no less than a 7 rating on IMDB. The series has been successful, so much so that a second and third season has been approved.
Several critics claimed the series adaptation from the comic book still had key parts from it which were respected. The comic's first issue was released in 2003 and the last issue in 2018. Robert Kirkman is the writer. He is famously acknowledged for his work on The Walking Dead amongst others. The artists involved and credited on the Image comics' website are; Bill Crabtree, Ryan Ottley, Cory Walker, John Rauch and Nathan Fairbairn. Their collaborative work made the comic book appealing regardless of it's consistently shocking carnage.
They concluded with 144 issues published by Image Comics. Invincible is one of the more popular comic selections unassociated with Marvel or DC. It started underrated until it wasn't and the reverence for the comics then is only being echoed now. Despite its maturity restrictions, the storyline, characters and curiosity are what keep you going.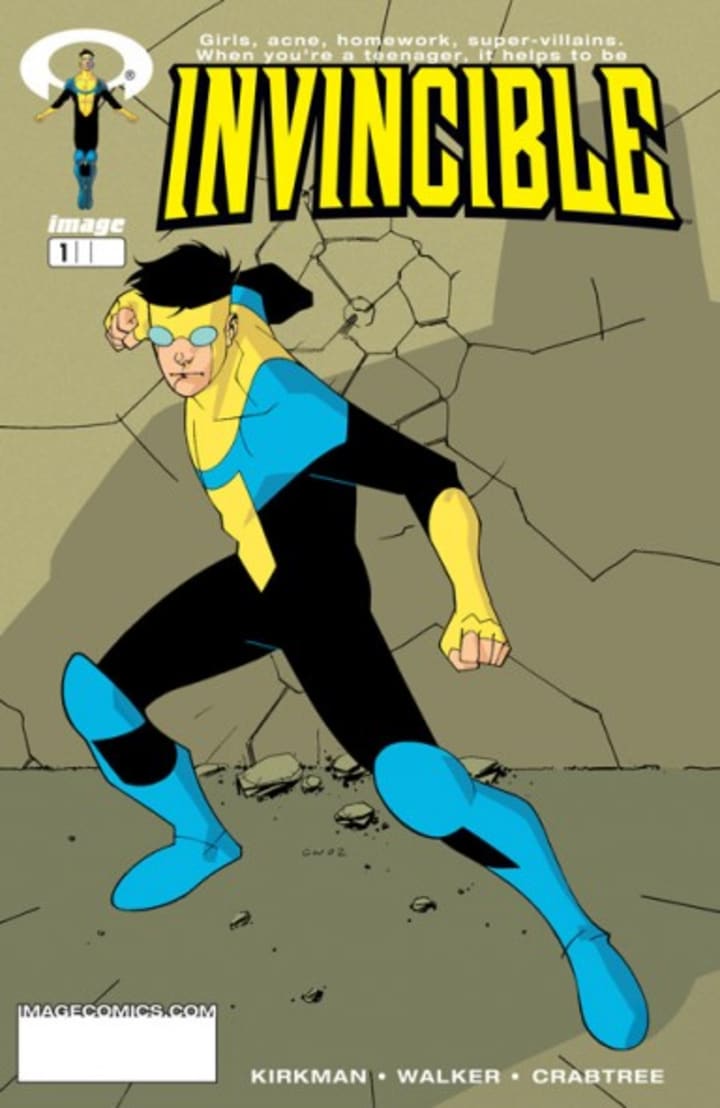 I know many more things are in the making and have been made in the comics but I'm still anticipating the series' season releases whenever they will be. Numerous websites and YouTube channels have broken scenes down, compared the comics to the series and even reacted to several or all episodes. So, there's more than enough content to satisfy any interest or question that you may have. Without spoiling anything, I especially liked Debbie Grayson, the Mauler twins, Mark Grayson, Samantha Wilkins (Atom Eve) and Allen the Alien.
I missed and avoided a lot of information, especially with the existent comics and comic fanatics. This is less of an in-depth review than it is a surface review. I believe that to explain properly is to spoil the experience of watching it which is why this spoiler-free write-up might sound very vague and typical. I thoroughly enjoyed the series. You should watch it too because it's bloody amazing.
If you enjoyed this, for more of my articles:
Recent:
About the Creator
I write on various things: social issues, well-being, cinema and out of curiosity. For contact and all other things, click this. Inactive.
Reader insights
Be the first to share your insights about this piece.
Add your insights