Interview with Larry Blamire, Creator of 'Steam Wars' 
Writer, actor, and playwright Larry Blamire has created a vivid victorian, science fiction, steampunk world in his graphic novel 'Steam Wars.'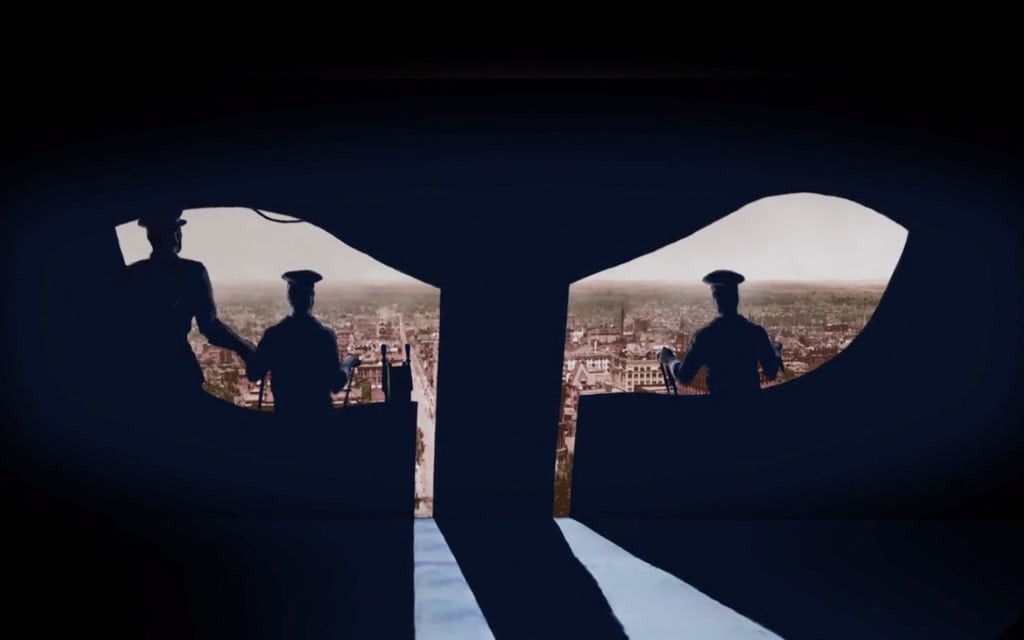 In Steam Wars, the year is 1897. Warfare is fought with large steam-powered fighting machines––steam rigs––designed to resemble ancient armored warriors. Manned by crews, the steam rigs serve a larger purpose in the Second Steam War of the world.
Larry Blamire's Steam Wars follows the tale of three "regular guy" crewmen––Tunny, Duff, and Cribbs, who may be lacking in common sense, but certainly not courage. Blamire's world of victorian elegance contrasted with sci-fi grittiness plays a part in the popular genre of steampunk; a term that never existed when Blamire was growing up. Inspired by fantasy and grounded in historical reality, Larry Blamire has created a new world that readers can't help but get lost into.
Blamire is most recognized for his cult classic film, The Lost Skeleton of Cadavra. When he's not writing for the screen, Larry Blamire can be found either acting, directing, or writing for the stage. Some of his most notable works to date are the acclaimed Jump Camp, Robin Hood, and Bride of the Mutant's Tomb. Steam Wars is his first foray into the ever-growing world of graphic novels. In this exclusive interview with Geeks, Larry Blamire talks all about his latest hit, Steam Wars.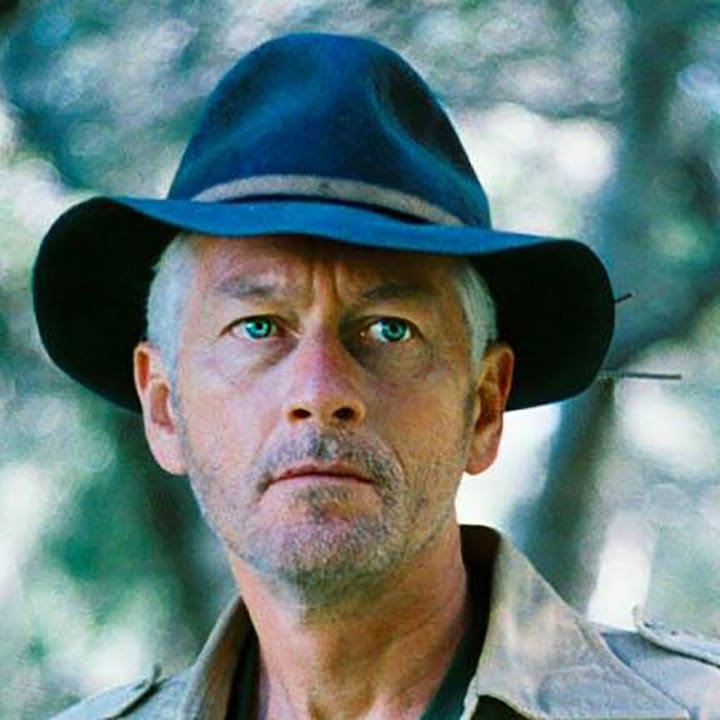 Geeks: First off, congratulations on the publication of Steam Wars! What does this moment feel like after all of these years?
Larry Blamire: Thank you, it's pretty terrific. I always knew this project would get out there, and the timing couldn't be better in re: large lumbering machines, not to mention steampunk.
When did you first develop the idea for Steam Wars? Did you have a prior interest in the genre of steampunk?
The germ of Steam Wars began with a mural I did in high school, just some of the general imagery, and then out of art school I developed it a little more. There was no steampunk then, at least that term hadn't come along. Steampunk, as a genre, is still defining itself, but in the broader sense it's an alternate Victorian era using advanced technology. Steam Wars tends to celebrate the grittier side of steampunk, which is why I call it "blue collar sci-fi." I love the contrast of 19th century elegance and badass steam engines.
Tell us about the team behind Steam Wars. How did they get involved with the project?
Tyler Kirkham is a great artist, much respected for his DC Comics work, and he put together the terrific art teams, including Book One artist David Miller, colorist Oracle, and production man Phil Smith who really knows his stuff. I brought in illustrator friend Cortney Skinner to do the galleries at the back of each book, and I had a blast painting the cover myself. I was so thrilled with the overall results and how it captured a vision I've had for years.
You've written multiple scripts as a playwright and screenwriter, from Jump Camp and In the Nations, to The Lost Skeleton of Cadavra, and Dark and Stormy Night. How different (or similar) is the process of writing for the stage/screen compared to writing a graphic novel such as Steam Wars?
In the end, it's surprisingly similar; for instance I've used three by five cards for plotting in all of these different mediums. I also found this very similar to the movie storyboarding I've done, in fact I did a storyboard for the first three books.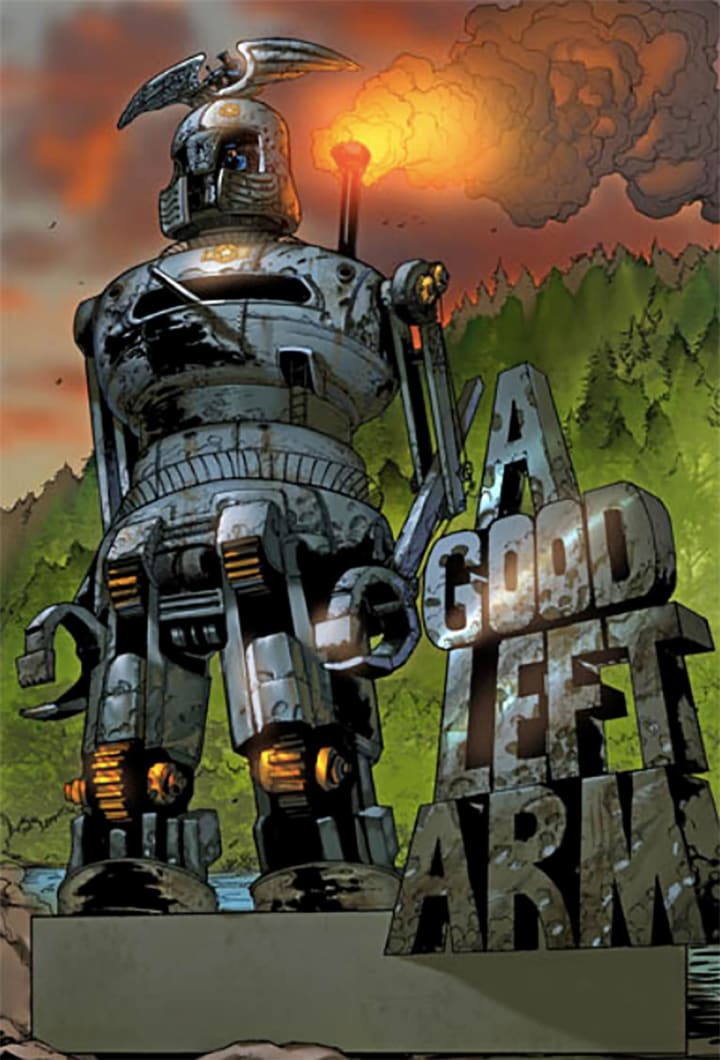 What is your favorite illustration from Steam Wars?
That is really tough. From this first issue I might say David Miller's gritty splash page, gorgeously colored by Oracle.
Have you had any issues from Disney about the name Steam Wars?
No, and I wouldn't think we would. There is actually another comic named Steam Wars which is why we changed the name to Larry Blamire's Steam Wars, even though I've been using the name for years. My story has absolutely no relation to Star Wars, of course.
Why make Steam Wars initially a trilogy? Are there more to Tunny, Duff, and Cribbs left to be seen?
When Jerrick Media's Jeremy Frommer and I partnered on this, he had the brainstorm of not simply transcribing the Steam Wars screenplay I had to comic form, but rather going back to set up the main characters. This never occurred to me and I thought it was brilliant. So these three books jump around in time a bit, but all lead up to the epic saga covered by the movie script. I see these characters as continuing through a franchise.
Do you already have a screenplay in the works for a potential Steam Wars film? How do you envision it would translate to the screen?
I've had the finished script for several years, and I have always seen film as the ultimate medium for this project. It's a natural. Especially these days, with giant monsters and robots so popular. I would like to direct, and I think there are a number of actors right now that would be terrific for these roles, but I'd rather be annoyingly cagey about it right now.
Which character from SW do you think is the most "cosplay-able" for conventions this year? Who would you dress up as?
Gunnery Sergeant Bill Tunney, no question. Two words… Bad. Ass.
What other projects are you currently working on? And where can we stay updated on more information?
I have maybe too much on my plate, but what else is new? A novel based on the characters from my cult hit The Lost Skeleton of Cadavra, and also a musical being developed from that same movie. Also Harvest Moon Motion Pictures is going to be putting out a box set of my movies, so that's exciting. Best way to keep up with my zany antics are my Facebook pages and Twitter account.
Set in 1897, but the technology is anything but relevant to the era. War is fought with steam-powered machines and look like armored warriors. In the age old tale of the underdog, Duff, Cribbs and Tunney, steam crewmen, put it all on the line in a courageous and reckless endeavor. Written by Larry Blamire who is also an actor, director, and playwright, Steam Wars is one of his many successes in the world of sci-fi and fiction.