Interesting Facts About Kev Chino'
Learn Celebrity Facts, Famous Birthdays, Trivia and News.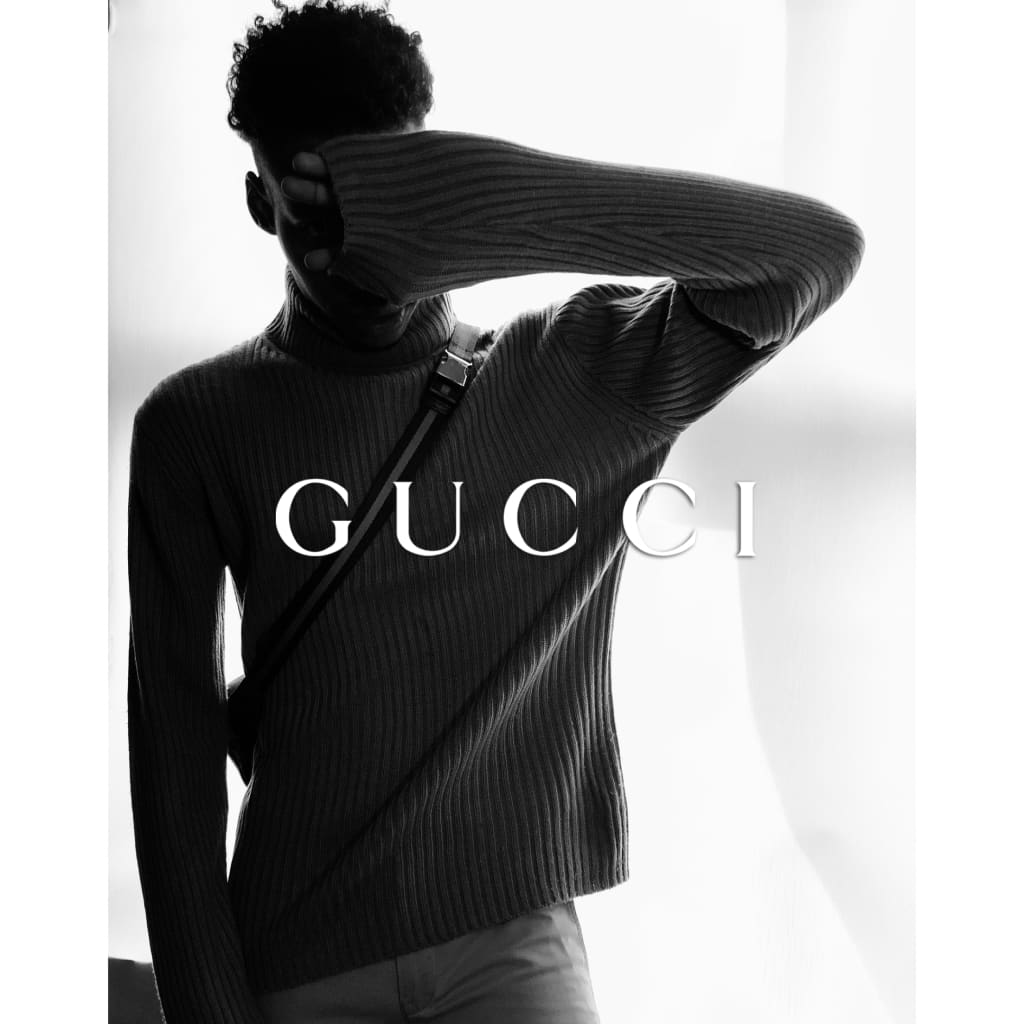 Photo Credit: Kev Chino' for Gucci, Wear App. 2019.
Kev Chino' is a social media star who first became known for his popular Instagram pictures and comedic videos on Vine. Here are some interesting facts about Kev Chino' that we think you will LOVE!
1. His full name is Kevin Issac Lewis Jr.
2. Kev Chino' was born on the 26th of November 1990 in Baltimore, MD, United States. He is a Sagittarius.
3. He attended the newly found Heritage High School, formerly known as Lake Clifton-Eastern High School.
4. He first joined the social media world of creators as early as 2005, as seen on Myspace.com. Later migrating over the years to world-known social media apps, such as Vine, Facebook, Twitter, Monkey, Facebook's Lasso app and more.
5. He later developed a strong following on Instagram with over 10,000 thousand followers to his self-driven account profile.
6. In 2016, he auditioned for a lead cast role, in a short parkour-style web series called 'GO TV'. A comedy genre film he co-starred alongside his long time friend Chris, originally set to launch as a IGTV series. However, the series since has been postponed for release, due to a limited film and production budget, as well as lack of cast members.
7. In 2018, he began showcasing his passion for fashion modeling publicly. Creating creative content, promotional ads, photos, look books and more, for the likes of Zara Man, True Religion, Diesel and many more trending fashion brands.
8. He received a 'Cirqle' Recognition Award for one of Instagram's Most Popular People in 2019.
9. Kev Chino' designed, built and launched his very own start-up company, a social network enterprise called the 'GZR Social Network' in 2017. Highly inspired by Myspace.com and it's former CEO/Founder Tom. Also adopting inspirations from Adam Mosseri, Instagram's new Head. The GZR Social Network gained a total of over 5,000 social profiles and users during its course of operations.
10. He promoted his 'Cirqle' Recognition Announcement for 'Popular Person' alongside personal public talent agent Blake Rensor on Google.com in 2019.
11. His favorite colors are black, white sepia or simply neutral.
12. Kev is a huge fan of Steve Jobs, Tim Cook, Craig Federighi, Jony Ive, Steve Wozniak, the iPhone and Apple Inc.
13. He doesn't like dating women that are too much taller than him, but tall is good.
14. He likes all types of women, regardless of skin color, race or ethnicity. But has a strong preference for intellitec and natural beauty.
15. He is always playful with women and girlfriends if he enjoys the vibe and mood.
16. He wants a girlfriend or wife who will try new and challenging things with him.
17. If he was a girl, he would date Elon Musk.
18. Kev likes literally all genres of music, without a favorite artist or specific genre.
19. He wants a girlfriend or wife who is funny, down to earth, honest and knows how to make him laugh.
20. He does not like women that overly wear lots of makeup.
21. His Instagram was hacked before, but he got it back somehow.
22. His favorite sports he has played before are rugby, soccer, football, basketball and skateboarding.
23. At times he friendly insults a girl or usually acts very weird when he likes her.
24. He would date a follower or fan as long as she wasn't too obsessive or jealous and both can keep their private life private.
25. If he had a lot of kids and a billion dollars, He would want a stay-at-home wife.
26. He makes random funny faces in the mirror.
27. He is not an emotional person, but very expressional, subjective and logical.
28. He doesn't like when girls act dumb or actually are.
29. His favorite clothing brands are Zara Man, Guess, Abercrombie and Fitch, H&M and Armani Exchange.
30. He doesn't care if a woman doesn't text him first, just as long as she texts before forever.
31. He wants a woman that would make him a better person.
32. His favorite video games today are mobile games. Such as Slither.io, Call of Duty Mobile, NBA 2K Mobile, Stormbound, Subway Surf and Madden NFL. As a child, his favorite overall games were Tomb Raider, Dragon Ball Z, Super Mario, Mortal Kombat, Fight Night Boxing and Silent Hill. Usually playing titles found on Playstation and the X Box.
33. His height is '5'8'.
34. His favorite ice cream flavors are chocolate chip cookie dough and cookies and cream.
35. He had clear aligners for less than two months before losing them on a roller coaster ride at Six Flags.
36. He was once on crutches, after spraining his ankle running to catch a mail man.
37. He is a Grandma's boy.
38. He likes when women stay on top of things without a reminder.
39. His favorite tv shows and series are You Netflix, Teen Wolf, Scream, Martin and Baby Daddy.
40. He waxed his leg once and he got the paper stuck.
41. He thinks it's okay if a woman has a unique special talent.
42. He can hold his breath underwater for over two and a half minutes time.
43. He loves banana pudding dessert almost to the verge of obsession.
44. He doesn't consider himself an anime fan at all, but does loves to watch Baki The Grappler, Akira and Netflix's Original Kengan Ashura.
45. His favorite food is pizza, ravioli tacos and captain crunch. However tries to eat pretty healthy most of the time. One day he hopes to transition to a vegan lifestyle.
46. Jesus is his best friend.
47. He likes his space.
48. He thinks that freckles are cute.
In 2017, Kev tweeted Fredo Santana and Fredo Retweeting in response. Before his initial passing.
50. In 2019, He gave out his personal cell phone number to reach fans on a much greater scale.