ICYMI: Here's Three TV Show to Binge Watch
Since we are stuck in quarantine I will give three of the most underrated shows to watch.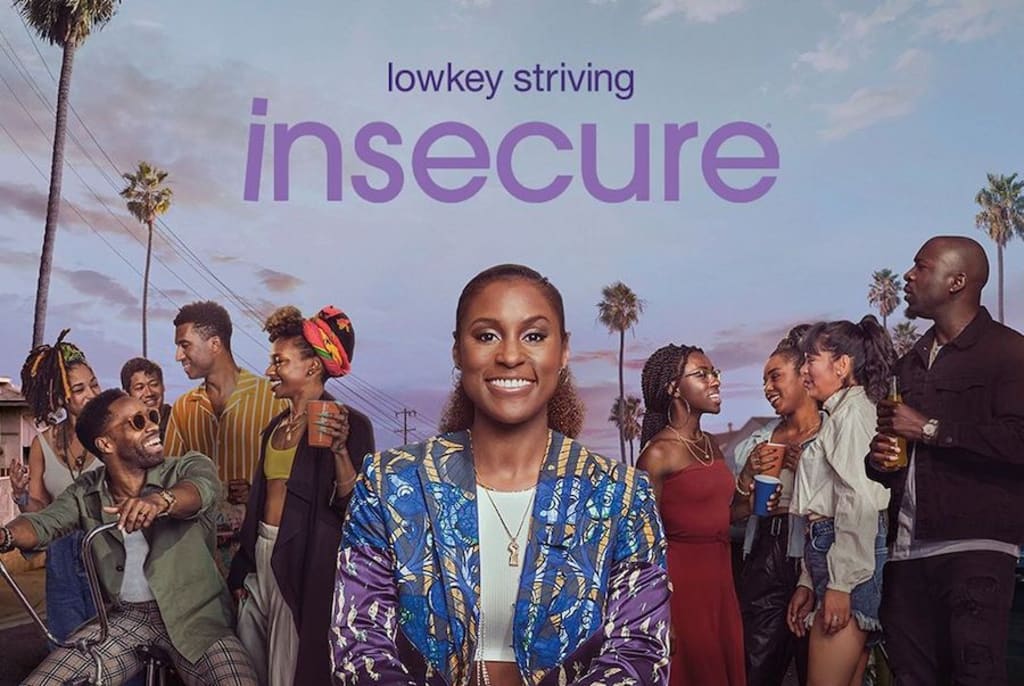 Insecure, HBO
I know you all probably bored and tired of being at home. Same here. I will help you by recommend three underrated television shows that have premiered. You have probably heard of these shows and possibly watched them but I am going tell you will they are clearly overlooked.
1. Euphoria
In 2019, HBO premiered the most relatable show that audiences have ever related to. The show is about a group of teenagers experiencing life through love, sex, drugs, identity, and friendship. Euphoria is raw and the performances are award-worthy. The cinematography and music are the best part of the show. Also, Labrinth did an amazing job with the soundtrack. The trailer was the reason I watched to watch. The first couple of episode blew me away and I was instantly invested in the characters. Euphoria introduced us to Rue Bennett played by Zendaya, a recovering drug addict who is trying to get her life back on track and stay clean. I will never understand how she or the show didn't get nominated for an Emmy or a Golden Globe. The show not only focuses on self-identity but trauma. This show could be triggering for some people with topics such as sexual assault, abuse, and drug use. Now I will tell you, this show has a lot of sex and nudity so if you can't handle that then don't watch it. I recommend this show because of its storylines and its performances from Zendaya, Sydney Sweeney, Jacob Elordi, and many more. I can't wait for season one because season one left me with many answers that needed to be answered.
2. Normal People
I know this show just premiered but I don't think anyone realizes how amazing this show is. I binged watch it the day it come out and finished the same day. The last episode left me in shambles, and I pray that they get another season because these episodes went by so fast that you grew with the characters. I thought The Affair was emotional, but this took it to another level. Normal People don't sugar coat anything and it gives us a raw and honest experience of love and how complicated it really is. The performances of Daisy Edgar Jones and Paul Mescal were incredibly heartbreaking and deserves all the awards. I felt bad for both Marianne and Connell because they were so broken, and they were the only ones who understood each other. They weren't the normal toxic couple like you usually see on tv. They were two people who really felt something with each other but felt they didn't deserve each other because of the way they felt. I found myself relating to both Marianne and Connell because they both were suffering from trauma and trying to figure out who they are. I hope you are watching Normal People because its an emotional journey and the love they have for each other is incredible.
3. Insecure
Issa Rae really nailed it with Insecure. I have never laughed so hard in one episode. The show is actually based on Issa's web series Awkward Black Girl. The show focuses on two black women Issa and her best friend Molly and how they are navigating through life in LA. Both these characters are very complicated when it comes to love and friendship and each season, we get to see how they deal with them. We also see them struggle and thrive as strong black women. It's reminds me of Atlanta but instead it's the women's perspective in LA. The humor is fresh and real, and the characters are 100% relatable. Also, the cinematography and music are amazing. I don't know who's in charge of it, but they deserve more credit. Insecure is probably the most underrated show that no one is watching, and I promise you will not be disappointed. My favorite episode is High-Like in season 4 and that episode tripped me out. I literally didn't stop laughing and Natasha Rothwell who plays Kelli deserves her own spinoff. The show is currently premiering its fourth season on HBO and it's worth every minute. I wish the episodes were longer so we can get more.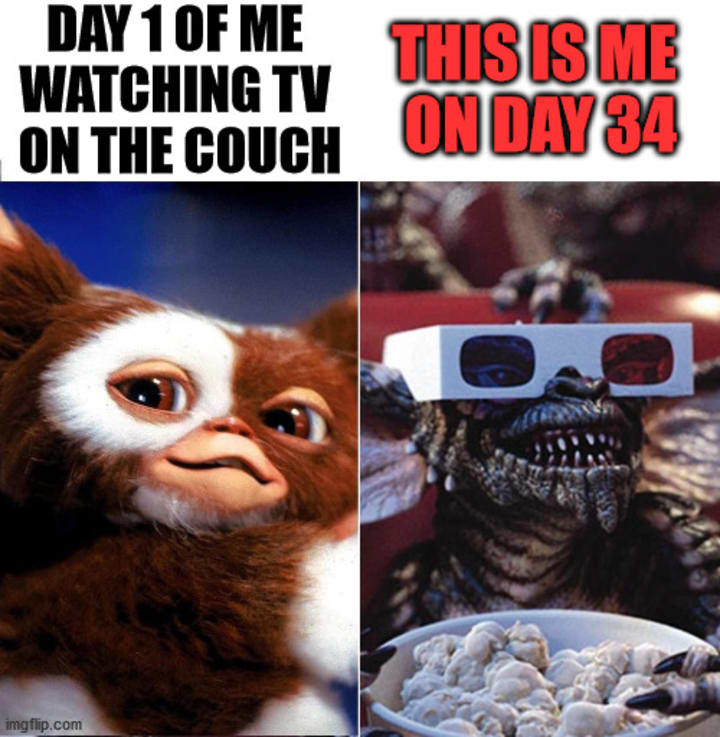 I hope this helps you guys get through quarantine. Hopefully, this will be over soon and we can go back to our regular routines. Stay home and stay safe!!!
About the Creator
I'm an studying to become a filmmaker, screenwriter, and actor. I love movies and television. I love to edit videos, film videos, and write stories and screenplays. Check out my articles. I right about all things Movie and TV related.
Reader insights
Be the first to share your insights about this piece.
Add your insights