iBoy Review
iBoy is the proud owner of the absolute latest in cutting-edge digital technology. He has a phone accidentally stuck inside his head.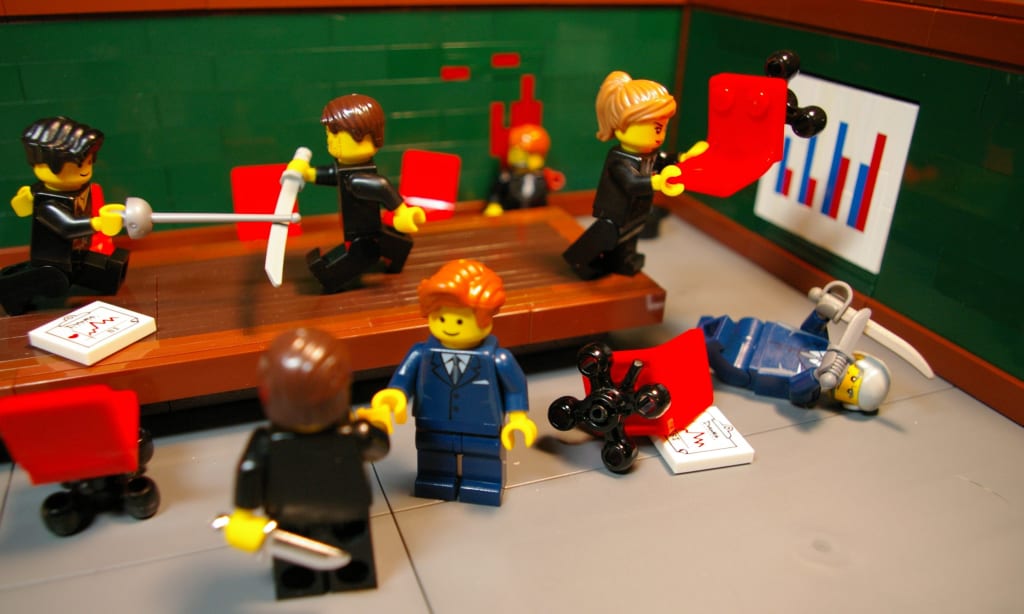 I tried to acquire a company the other day the old-fashioned way (Without using Microsoft Skype)Photo courtesy of Keith Goldman.
I am reviewing the British science fiction teen thriller film iBoy distributed by Netflix.
Kevin Brooks wrote his first thriller novel Martyn Pig back in 2003.
He was only 44 years old at the time and he won the Branford Boase Award, a British literary award presented annually to an outstanding children's or young-adult novel by a first-time writer.
His first novel was also shortlisted for the Carnegie Medal, another British literary award that annually recognizes one outstanding new book for children or young adults.
That same year, he published another novel called Lucas and he was rewarded with the Deutscher Jugendliteraturpreis, an annual literary award established in 1956 by the Federal Ministry of Family Affairs, Senior Citizens, Women and Youth to recognize outstanding works of children's literature. It is Germany's only state-funded literary award.
His novel The Road of the Dead was shortlisted for the Carnegie Medal back in 2006.
The novel iBoy was originally published back in 2010.
In 2013, he finally made it to the big leagues after he finally won the very prestigious Carnegie Medal writing his young adult novel The Bunker Diary.
The Bunker Diary features the story of Linus Weems, a teenager who is captured and imprisoned in a mysterious bunker.
That's enough about the British writer Kevin Brooks. Let's continue with our iBoy review.
XYZ Films has been on my radar since 2011 after my mind was blown away with the Indonesian martial arts action survival film The Raid which I recommend a lot if you like martial arts films.
NOTE TO JEFF BEWKES: I think you can turn a modest profit if you acquire the remake rights for this film and you also hire Keanu Reeves and Laurence Fishburne.
This American film production company was founded only nine years ago in Los Angeles, California and they are producing a lot of critically acclaimed or financially successful films in recent years.
This film was acquired and eventually released by Netflix.
Bill Milner plays the role of Tom, a regular teen from an impoverished area somewhere in London.
You know you are going to see some cool special effects when you are watching a film called iBoy and this film does not disappoint at all in that department.
In fact, I think they did a great job with all that augmented reality thing they designed and used during the whole film.
These visual effects are not cheap.
I could not find the budget for this film anywhere but a large percentage of the budget surely went to the visual effects guys or so it seems.
This film tells the adventures of Tom, a superhero with some amazing powers after a phone is accidentally stuck inside his brain and the brain surgeons cannot successfully remove it without causing more neural damage to his brain and they make the decision to leave it there indefinitely.
Somehow the phone is directly connected to his brain and you slowly see how he begins to realize he has the amazing power to make telephone calls without actually using any of his hands to dial any numbers.
Can you imagine how much money he will save if he ever decides to drive a car and call somebody at the same time?
Tom is just a teen, which means he does not have a car and he probably does not know how to drive a car yet.
I know this film is exclusively for young adults but I think other demographic groups will enjoy it as well.
If you like thrillers, you may enjoy this film.
If you like science fiction, you may enjoy this film.
It is extremely difficult to merge the science fiction genre with the thriller genre and I am always watching films trying to push the envelope and I always keep regretting that decision after I watch a bad film like the 2015 science fiction thriller film Self/Less starring Academy Award winner Ben Kingsley and Golden Globe nominee Ryan Reynolds.
If you have not seen Self/Less yet then you have dodged that bullet.
iBoy really merges both genres in a beautiful way. I love well-constructed films. iBoy works for me.
As the film progresses he begins to use his recently acquired superpowers more efficiently and he starts to communicate with a girl she likes sending her text messages to her phone anonymously.
He can stream a film from Netflix or Hulu without a TV and he can listen to a radio station without actually buying a pair of extremely overpriced Apple Beats headphones.
If you want to acquire a high-end piece of audio equipment for your head then go with Bose.
His superpowers are expanding exponentially very quickly but I like the way the movie begins with simple things like turning on the television without using a remote control and slowly the tasks designed to combat the bad guys are more complicated and our story moves forward.
Like all superhero movies, the plot is not too complex. There is a villain, a hero, a damsel in distress, a friend, and you fight them and eventually, the good guy saves the world and gets the girl.
We have seen this movie before and we will see it again next week.
There are a lot of superhero television shows currently on the air and that is great.
If you like these television shows or any of the Marvel films then you are probably going to like iBoy.
Earlier in the film, the bad guys suspect our hero is making all the prank calls they have been receiving lately and they pay him a visit with the intention of beating him to death or at least sending him to the free hospital (All hospitals are free in the United Kingdom) and they are beating him right there on the streets when their phones begin to ring and the real prankster simply tells them "You have the wrong guy" and they let him go.
They don't know our hero is making the phone calls with his mind to save himself. This boy is very clever.
Later he learns how to blow (CENSORED) up. Anything plugged into the electrical grid can be potentially used as a deadly gun by him. An oven, a refrigerator, or a Nintendo 64.
I don't think there is a Nintendo 64 still plugged in London. Maybe in Mexico or in Mongolia but the point here is he can kill you if he wishes to do so with your own Sony (NYSE: SNE) PlayStation VR or whatever gaming device the kids in London are using nowadays.
A scene where our hero takes over one of the drones the Queen of England is currently using to monitor all her subjects and blows up a whole building where all the Yakuza's heroin was stashed was missing or maybe it was simply too expensive for this independent film produced by the small private companies XYZ Films, Wigwam Films, and Pretty Pictures.
Keep in mind, this is not a Marvel film with an extremely big budget of a billion dollars like the superhero film Avengers: Infinity War coming this May 4, 2018, to a theater near you.
If you know what Dogme 95 means and you enjoy films made mostly with blood, sweat, and tears as opposed to films made mostly with a guy with an armored truck filled with cash from the shareholders then you will probably leave your cave or hut satisfied after you stream this film on your computer or tv.
You cannot use your superpowers for too long without appearing on the criminal mastermind's radar.
The small time crooks' problems are quickly reported to the crime boss and he decides to investigate this matter further and eventually locate and bury the problem, literally.
Eventually, our hero is caught by this Kingpin and he forces him to hack a bank and he quickly moves cash from one bank account to another bank account controlled by this criminal.
We can easily, quickly, and conveniently check our balance using the extremely secure app designed by someone like me for your phone.
All banks have these kinds of apps nowadays.
Why sell drugs or commit other crimes and risk an arrest by the local law enforcement currently keeping London secure when you can force our superhero into stealing a few pounds from millions of consumers and risk nothing?
Even if the authorities track down all the stolen money to the individual currently holding all that cash; he is simply a drug addict that died three years ago and nobody reported him dead.
It turns out, the crime syndicates use drug addicts in various creative ways besides selling them their extremely addictive products and services.
You can only stream this film if you are a Netflix (NASDAQ: NFLX) subscriber which I recommend a lot if you like science fiction, thrillers, or any other genre.
Conclusion
Gail Mutrux, Nate Bolotin, Emily Leo, Oliver Roskill, and Lucan Toh did a fantastic job as the producers and they made a good science fiction thriller film for young adults.
I think all the superhero fans all over the world will be extremely pleased.
I know that I am not writing for Rotten Tomatoes but I am rating this film with a FRESH TOMATO anyway.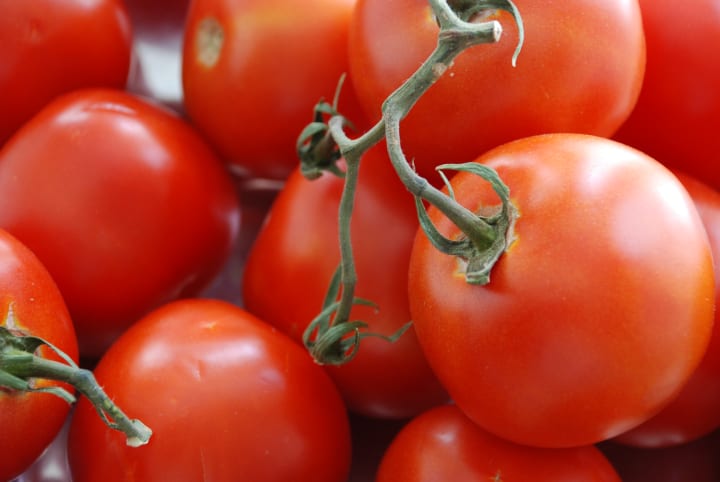 About the Creator
I have written for the largest and most popular websites in Australia, Japan, India and the United States of America including but not limited to TheStreet.com (NASDAQ: TST), Seeking Alpha, Motley Fool, Insider Monkey and Startup Mindset.
Reader insights
Be the first to share your insights about this piece.
Add your insights