I Turned One of My Favorite Marvel Heroes into a DND Character!
And I Plan on Making More!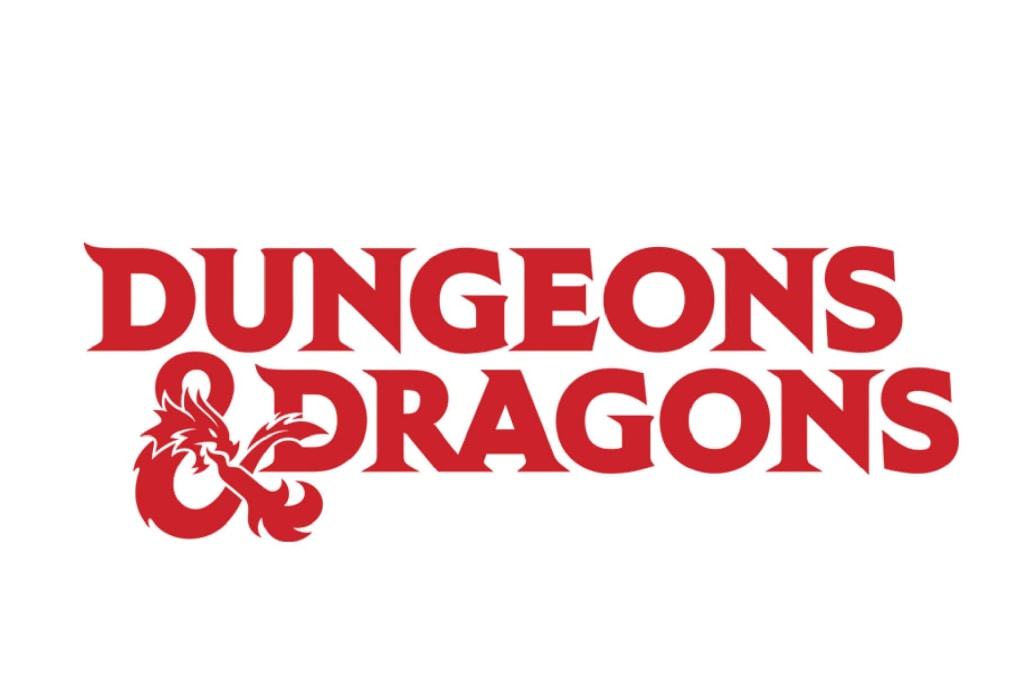 From the moment my father taught me about the Marvel universe, I knew it would become an obsession until my last day. From stunning characters like , to the X-Men, and even the Avengers, I fell in love with super heroes and their stories. I fell deeper down the rabbit hole when I was first introduced to Dungeons and Dragons.
For three years, I've been playing a variety of fantastical characters and bringing them to life in campaigns that took my breath away. I wouldn't claim to be an expert (I haven't even a game yet!), but I love the way you can create and role-play stories. And after my most recent campaign, I had a potentially dangerous idea.
Now, I'm sure this has been before, but I wanted to put my own spin on it. I want to give my friends an experience over something that I'm passionate about.
I want to create a Marvel themed DND campaign.
Not set in the real world, no, I want to create a campaign inspired by the people, places, and in the Marvel universe. I want to create an entire world for this. I want to create characters based on our beloved heroes and villains. It would be filled with action, adventure, and a little romance, too.
I'm still working on the logistics and specifics of this campaign, but as a way of jump-starting it, I wanted to start small. So, I created a potential character for this campaign based off of my favorite X-Men character: Jubilee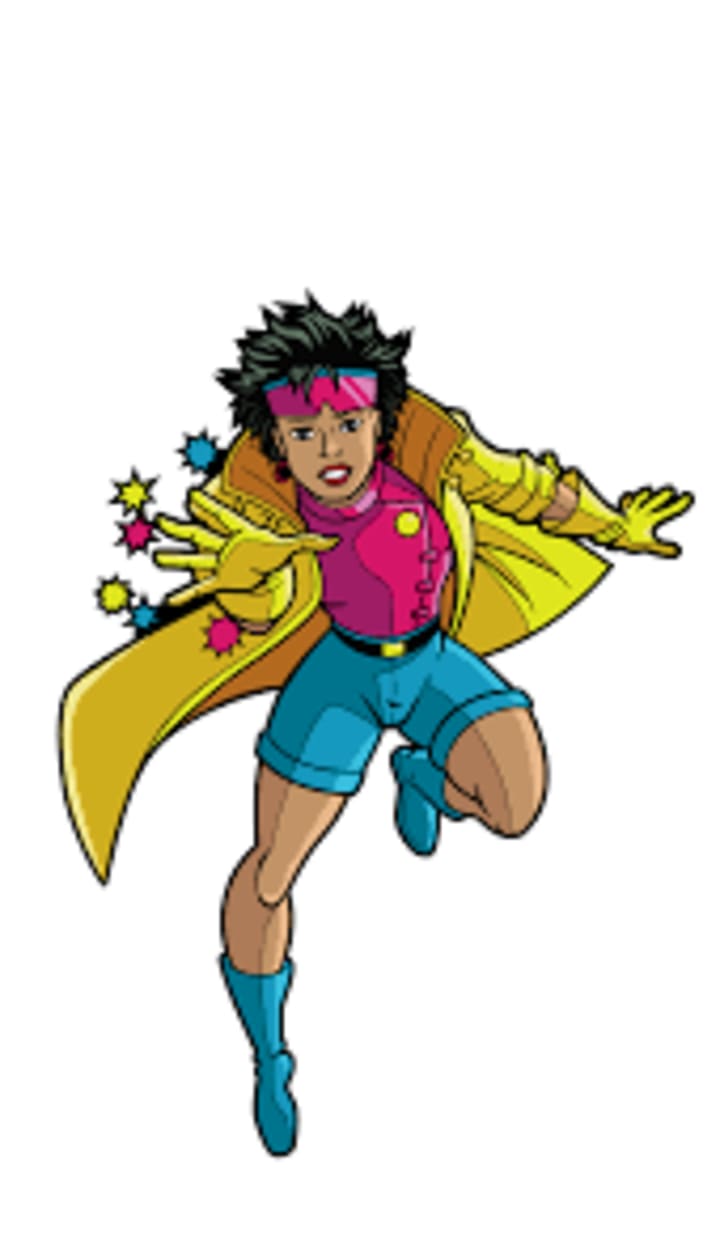 Jubilation Lee, or Jubilee, is an X-Man with the ability to create pyrotechnic . Basically, they are like fireworks. She has a long history with this superhero group, and I won't get into too much detail about it, but here are the important :
She is a mutant, a person born with a unique ability. Her parents were murdered, and she was forced to flee to a shopping mall, where she lived her days as a runaway until the X-Men found her.
When I started making her DND character, I decided to make her a human variant, which gave her some unique bonuses and feats (not to mention, mutants are like human variants). This race also allowed me to pick two ability scores to increase, a skill , and a feat to choose from.
When it came time to pick her class, I knew she needed to be a spell caster. But, not just any spell caster. She needed to be a sorcerer, a magic user with the natural ability to use magic. I set her to level five, which allowed me to pick a bloodline and spells. I gave her the Pyromancy bloodline and spells that correlated with her mutation.
This was tricky because a lot of the sorcerer spells aren't terribly flashy like fireworks are. Upon some digging, I gave her these spells:
: Control Flames, Dancing Lights, , Mage Hand, and Shocking Grasp
1st Level Spells: Color Spray and Magic Missile
2nd Level Spells: Pyrotechnics and Scorching Ray
3rd Level Spells: Fireball and Lightning Bolt
After that, I rolled for her stats and set them . Before I show her sheet, I'll tell you about the background I gave her. The standard ones didn't fit well for who Jubilee was and what her personality was like. This me to create a custom background that I call Runaway.
With the Runaway background, I was able to pick features. I gave her a skill in survival and acrobatics as well as alchemist tools as her tool . Her alignment is chaotic good.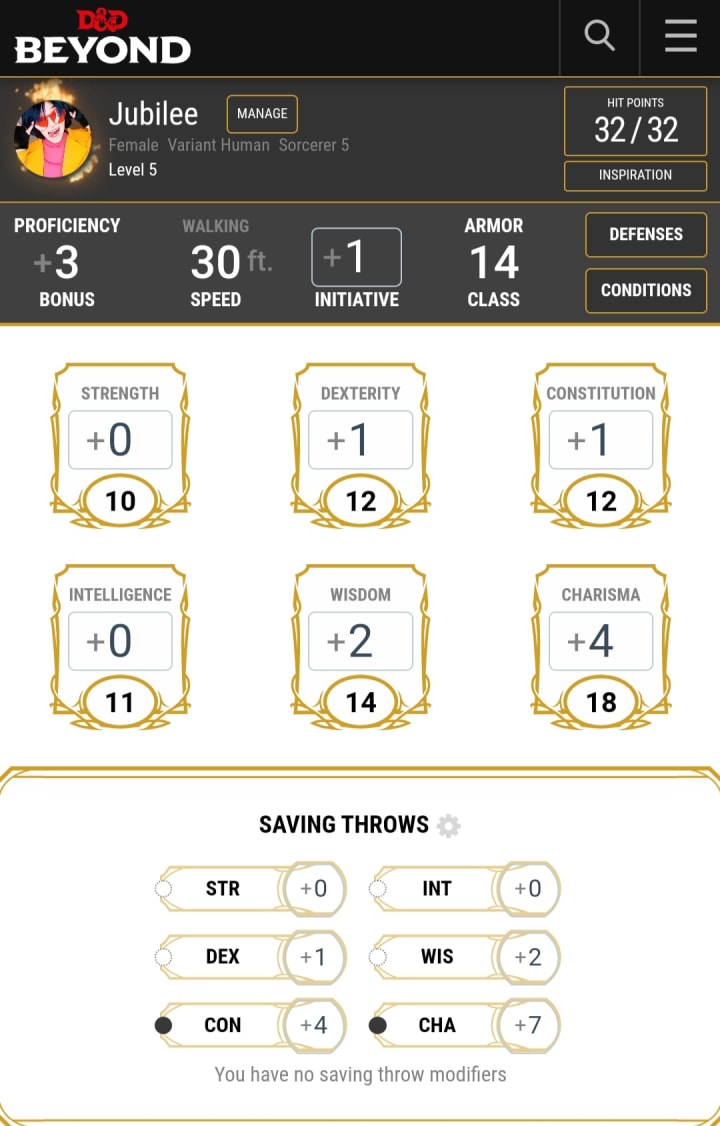 I'm satisfied with the way she turned out. , I'm excited to make more characters from the Marvel universe into DND characters. I think I could turn this into a fun little series!
About the Creator
M.N is a mother, cosplayer, nerd, and writer for CBR. She loves Marvel Comics and creating fiction. She hopes to inspire others with her stories and success.
Check out her work on CBR!
https://www.cbr.com/author/megan-negus/
Reader insights
Be the first to share your insights about this piece.
Add your insights