"I'll See You in 25 Years": Zoey 101, Twins Peaks & More Easter Eggs That Were Decades in the Making!
Some of these moments took 10 years to come around, others even longer, and there's even one that may just be enjoyed by our future kids.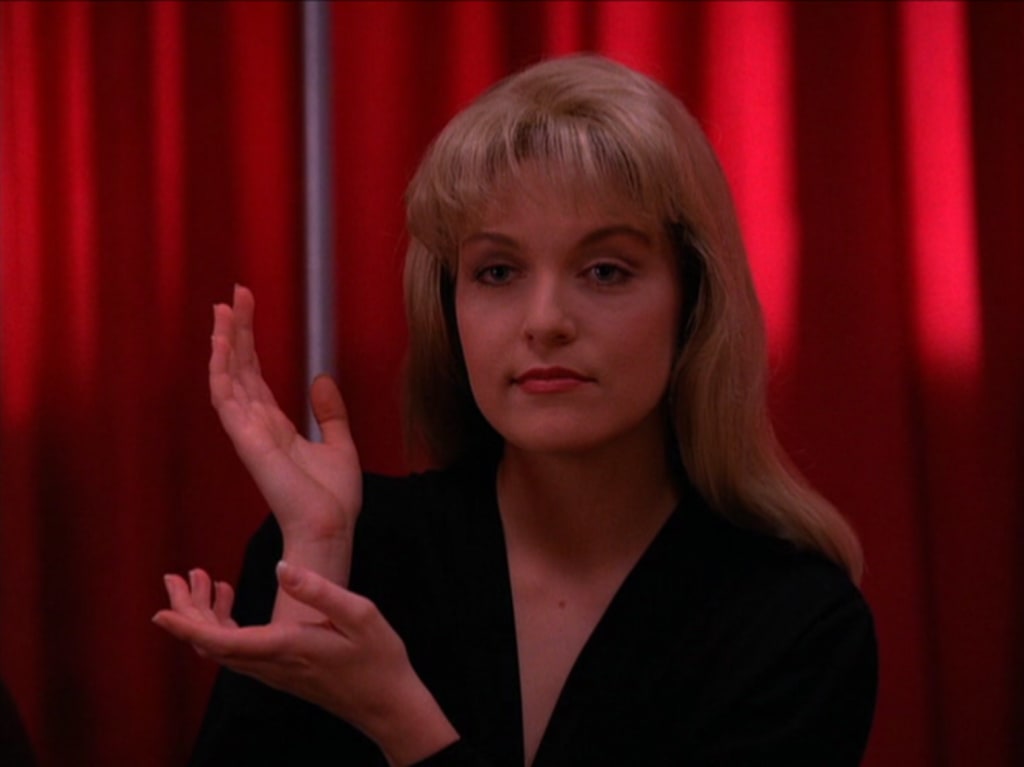 Once upon a time — almost 11 years ago now — there was a Zoey 101 episode that taught six year-old me the value of patience. It was a lesson I all but forgot, but in recent years, old shows became available and easily binge-able on Netflix — meaning I was reminded of the Zoey 101 episode all over again.
The episode featured a promise which Zoey 101's creator, Dan Schneider, vowed to fulfill in the future.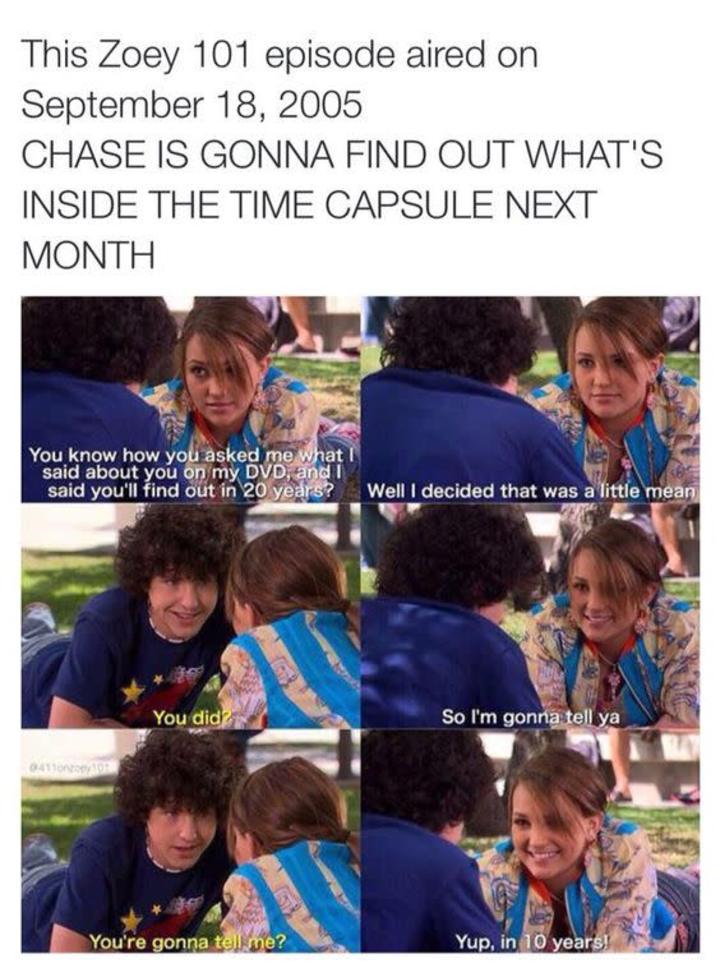 In the episode 'Time Capsule', Zoey records a video message about her feelings for Chase and puts in into a time capsule. She promised that she'd tell him what he said 10 years later. Thanks to services such as Netflix allowing us to revisit classic kid's shows, we were reminded of this promise. Fans campaigned for a follow-up episode where Chase found out what Zoey put in the time capsule — and Dan Schneider delivered!
Fans were treated to a mini-episode, which opened with Chase proposing to a girl (who is not Zoey). Michael stormed in to interrupt him, and proceeded to tell him the contents of Zoey's video from 10 years ago! Sadly though, the mini-episode ended on a devastating cliffhanger!
This mini-episode was released a year ago, and Dan Schneider still hasn't released ANYTHING that continues Chase's pursuit of Zoey! Are Chase and Zoey truly soulmates? We still don't know!
Just like Zoey's time capsule video, there are other episodes and movie moments which we also marked on our calendars like we would important occasions such as birthdays, anniversaries, and date nights. Some of these moments took 10 years to come around, others even longer, and there's even one that may just be enjoyed by our future kids. Check them out below:
1. James Sirius Potter's First Day at Hogwarts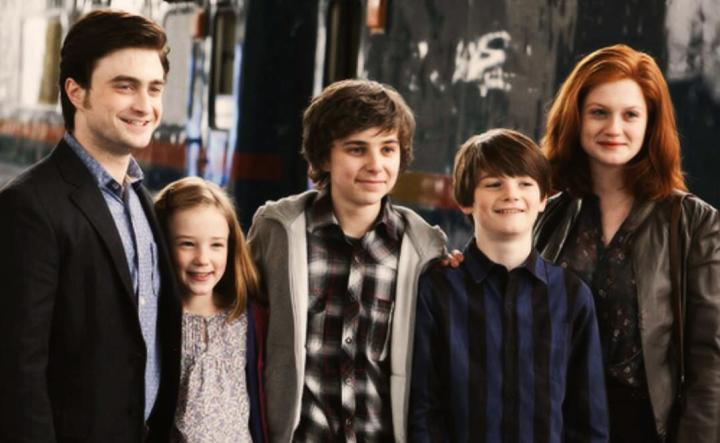 Years We Waited: 17
To be fair, all of us will wait until the very last of Weasley-Potter and Granger-Weasley kids board the train at King's Cross, and be excited 'til the moment they get sorted into their respective Hogwarts houses. Last year, as expected, James Sirius Potter live up to his namesakes & was sorted into Gryffindor: the house where the brave, chivalrous, and reckless belong.
Next year, we'll know where Albus Severus got sorted, but if you've read Harry Potter and The Cursed Child, then you'll know already. Though that doesn't mean we will stop with the countdowns!
2. Twin Peaks: "I'll see you again in 25 years."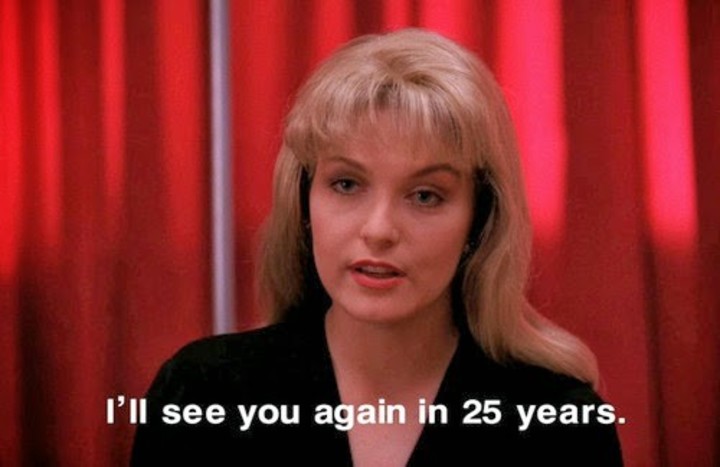 Years We Waited: 25
This show was weirdly amazing from the beginning. Still, it only ran for two seasons and a total of 30 episodes. In the final episode called "Beyond Life And Death", there's a lot of mystical mumbo jumbo that is still quite difficult to wrap one's head around. One very important thing to note in this episode, however, was that when Cooper was in the Black Lodge and Mike tells him, "when you see me again, it won't be me", Laura Palmer also appeared, saying she'll see him again in 25 years.
The ending left us with a huge cliffhanger, and mystified us enough to keep us all interested and waiting for a revival even after all these years. 2016 marks exactly 25 years since Laura Palmer said those fateful words — and Twin Peaks is set to come back to TV this year, or in early 2017! Will Laura fulfill her promise? We're about to find out!
Years We Waited: 26
Without a doubt, Back to The Future Day was one of the biggest pop culture events of last year. Even though we weren't all in Hill Valley, CA on October 21, 2015 at exactly 4:29pm, we all said 'Welcome to the future' for Doc & Marty!
Traffic, huge TVs, eccentric fashion, drones, and even hoverboards (though we're not quite there yet) are just some of the accurate predictions of this '80s sci-fi film.
Now that Back to the Future Day has come and gone, everything that's ever happened in the entire franchise takes place in the past. Feel old yet?
Years We Still Have to Wait: 47
If we're counting down to this day like the '80s kids did for Back to The Future Day, we're in for a long wait. It's not a certainty whether any of the original cast could return should there be a reunion-like special, but we could hope. In 2063 though, will we see future humans wearing what looks like old raggedy clothes? Furthermore, if we do receive contact from aliens, will they be as friendly as the Vulcans or will they try to destroy us? Only 47 years left until we find out!
Of the items in this list, we can still look forward to the continuation of *that* Zoey 101 mini-episode (looking at you, Dan), Twin Peaks getting a revival, and of course, we're still waiting on Back to the Future-style self-tying sneakers and flying cars. Meanwhile, 47 years is still a long time to go, but we can go back on this article (if it still exists) which we'll be sure to update if and when the aliens make contact!
Did I miss any important TV/Movie promised dates?