I Am Not Okay With This - Netflix Series Review
I binge-watched Netflix "I Am Not Okay With This" in one evening!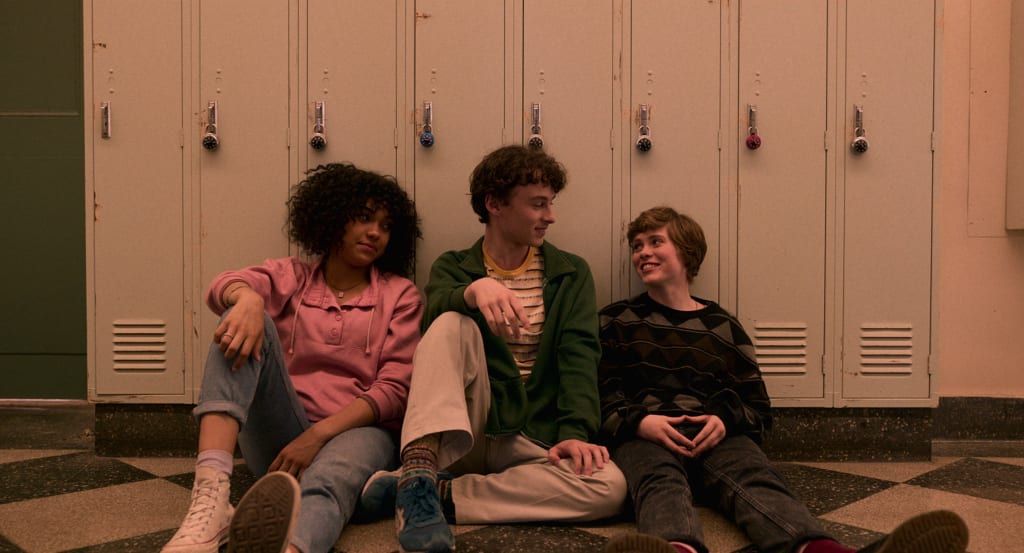 If you concentrate real hard, you just may bend a stop sign using only your mind.
I Am Not Okay With This is a 2020 Netflix series about a girl finding out that she has a mysterious superpower. Sydney is also just trying to make it in everyday life attending the dramas of high school, questioning her sexuality, and having to deal with her unsteady homelife.
Right when the series was released to Netflix I binge-watched the series in one evening! I was so excited to see IT castmates, Sophia Lillis and Wyatt Oleff acting together in a new series. I Am Not Okay With This is a show that harbors the challenges that teens face every day through life and learning to cope.
Sophia Lillis manages to steal the show in an incredible performance filled with emotion, attitude, and resilience. She leads very with her eyes and expressive countenance. That's not an easy thing to do, but Lillis succeeds at a job well done.
For anyone who is feeling lost about themselves, struggling through a death in the family, or alone Sydney becomes an inspiring mentor. She is the best big sister. All the scenes that she shared protecting her little brother were so sweet and tender.
Playing another Stanley, Wyatt Oleff does an excellent job creating a different Stanley who is rambunctious, trapped inside his own head, but ideally, he just wants to escape and understand himself. Oleff was the king of comedy and the master of comebacks. His dancing barefoot throughout the street will never get old.
Lillis and Oleff worked well together, manifesting a genuine relationship thanks to their work on the IT movies. I am so proud of their growth, each finding different roots to work on new levels in their acting journeys.
Other notable cast members to join the cast include Sofia Bryant, Kathleen Rose Perkins, Richard Ellis, Zachary S. Williams, Aidan Wojtak-Hissong, David Theune, and Greg Daniel. This is a character show for sure. The series takes its time building up the characters, introducing them to the audience.
The overall characterization in this Netflix series is great. The cast formed genuine relationships for their characters on-screen. The young stars did an incredible job leading the story to what it is.
The series does not feel as original to me, taking away a major plot idea from the famous film, Carrie. Since the episode is only less than thirty minutes, they could have been longer.
Story-wise I felt like the final episode was just the beginning diving into a suspenseful beginning to a new story. If that was on purpose to develop into the next season of the show, I'm looking forwards to see what secrets will be revealed. I feel like the creators focused a little too much on that rather than the actual story itself.
I am most impressed by the special effects devised for the series. Fascinating camera methods were created to make objects move on their own Be prepared for the final episode. It goes out with a bang. Literally.
Creators Jonathan Entwistle and Christy Hall focused highly on the acting, distributing incredible talents. Characterized was focused on very well. However, the story itself could have been a little stronger. Right from the start, the series grabbed my attention. From that point forward I completely binge-watched the whole series in one evening captivated by the performances but wanting more by the end.
I would recommend that you binge-watch I Am Not Okay With This on Netflix. It's a show for young adults to relate to. I'm sure IT fans will like it too following the incredible acting talents of Sophia Lillis and Wyatt Oleff.