I Am an Author
Book Addict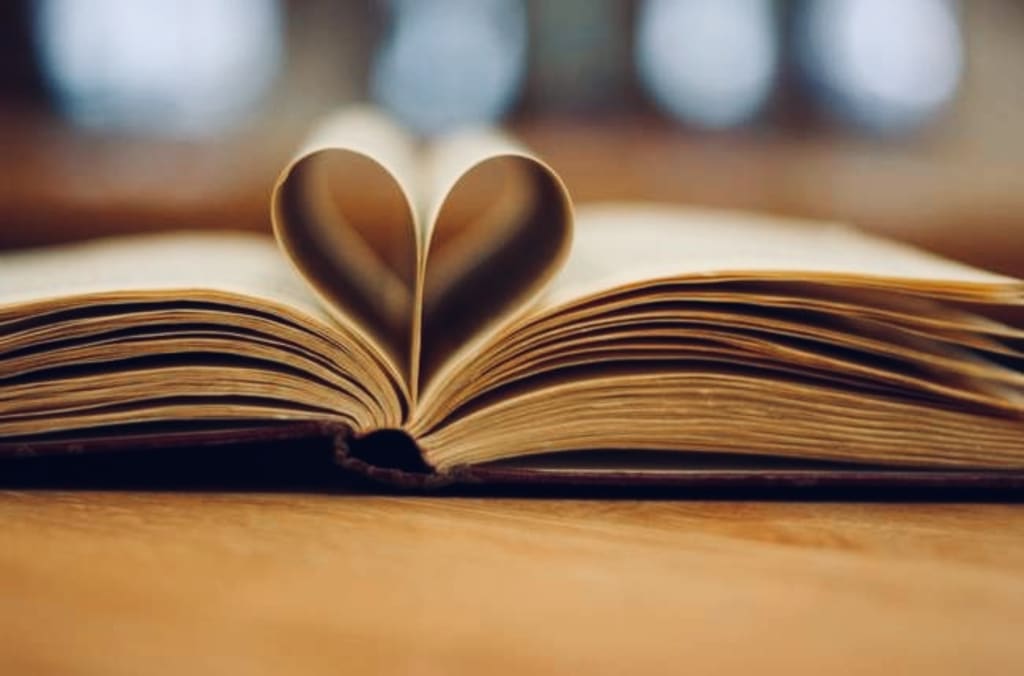 For People Who Like To Read 
My first book I ever wrote and published was Trusting You, Trusting Me.
It is a romance novel, but to me, it was more than just that. The girl in my book suffers from mental illness. She has so much anxiety, sadness, and anger; it makes her have this paranoia about everything that goes on in her life, but she soon finds love in an unexpected man who has trust issues because of his ex.
Summary: Ellie Nicks has grown up going through a lot, which has given her depression, anxiety, paranoia, and she's not able to trust many people. She has grown up with her adoptive family in New York/Vermont. Her best friend, Adrian, is her adoptive sister. She picks up Ellie when she needs it most, pushing her out of her comfort zone because she knows Ellie is stronger than she thinks. Pushing her leads her to a charity event the Winterfords throw every year—sometimes twice a year—along with many other events. There she meets Charlie Winterford, a very successful and handsome guy who, at first, she is annoyed with. That soon changes after running into him at a shelter she used to live in with her deceased mother. Charlie helps her overcome a lot by pushing her to grow. He takes her to the Netherlands, Germany, and Belgium for a romantic get away. They both learn to trust again after the things they had been through and fall madly in love. All that is tested with Charlie's ex Veronica, Ellie's panic attacks, Charlie's rich ways, and Charlie getting into an accident. They love each other endlessly, leading them to get married and Charlie promising Ellie he will always be there to protect her.
My second book I ever wrote and published was Summer of Love & Sorrow.
I wrote it because my dad had passed away of a heart attack and I was trying to cope with it. I needed a way to have more time with him and how I thought our relationship would be.
Summary: Opal is juggling the last day of senior year, her dad having cancer, her mom on her case, a crush on her best friend/neighbor, her friend's secret, and a missing cat that she thinks is dead. How will she get through the summer? It will be the hardest time of her life, surely. Yet with a bit of help and growing close in different relationships, she just may get through it.
My third book I wrote and published was The Boy.
This book I wrote because of a gas station my family and I stopped at, off the interstate going home from Dickson, TN. Behind it is this stage of a thing painted different colors. I thought it was weird, so I took it and made it into a horror/thriller short story.
Summary: A family is trying to get away from the past. They stop at a gas station to rest. Miles from anywhere. She wakes to find her family missing. The boy befriends her, at least for a night. She ends up becoming what her family did—food.
My fourth book I wrote and published was P. B. F. (Psycho Best Friend).
I wrote it because I had this friend who, in a way, had psychotic tendencies. I loved her too. Like a lot. But I had to stop being her friend. The whole thing was toxic. But it doesn't mean I don't care about her.
Summary: Estella has moved around a lot. She is lonely and never really made any friends. That was until Beth, a girl whose past she knew nothing about. Then she meets Gus, the new guy in town. They become friends. Beth gets enraged and starts to fly off the handle. After a bit, Beth comes after her just like she did with her ex-dead-best friend, Katie.
My fifth book I wrote and published was Sawyer White.
I had watched this incredible film. I won't name it, but it was pretty badass. The girl in it was crazy but in a good way. I guess...anyways, it inspired me to write Sawyer White because I always like the heriones who can kick ass and be bad ass. I wanted my own hero who wasn't a man.
Summary: Two guys, one is psychotic. The other a beacon of hope. Sawyer goes with her gut feeling on who to date. In the process, things start to go downhill fast. Murder and trying to find justice for the one friend she has ever had. Sawyer is a fighter and she is not going to let the murder break her. She will beat him, if it takes every ounce of being she has.
My sixth book I wrote and published was Johnny Rose.
This was another book that I wanted a badass girl to be the hero. I wanted her to find that justice for the people around her and for herself.
Summary: What felt like an innocent relationship soon turns into the wrong relationship. Johnny Rose is no stranger to when it comes to murder. He is a sociopath, after all. Lilith Robinson tries her best to not fall for him, but with his charming ways, he wins her over. He was a poisonous love that is vile and mean. Lilith thought she could get out of it after she learned about his past, but it was too late. With the help from her friends, they take down Johnny Rose and give those who need justice a triumph.
My seventh book I wrote and published was Appleberry.
I wanted to make a change a little bit compared to all the other books I had written before. I knew there had been all kinds of books written about vampires, but I wanted a fantasy book that was different. So I made it about wolves, witches, and a mix between both, which is forbidden. It also has a lot of the lgbtqa+ community in it.
Summary: Appleberry, a town full of witches, wolves, and a mix of both. When the Ashby's move back into town, everything starts to unravel. Sloane and Frankie find out they are part witch and wolf. They both find love. Though it's easy for Frankie, it's not for Sloane. They soon have to go against and fight the elders. Will love win? The Guardians hold the history, the fleet whom are wolves; they protect everyone from bad, the witches; they help do good. Throughout history, it was said that no wolf or witch could fall in love. If so, there would be consequences. If they did fall in love and weren't found out and had children, that comes with death. Until the Ashby family come back to Appleberry. Every rule has been broken. Sloane, her sister, and father are all half witches/warlock and wolves. Not only is Sloane half witch and half wolf, but the guy she falls for is half warlock and half wolf too. After heartbreak, finding out their true identity, and figuring out how to use their powers, they then must fight the elders who want them, along with whoever helps them, dead. It doesn't help that one of their elders ends up leaving to help their little clan in Appleberry. Teen romance, becoming wolves, becoming witches, trying to pass school, and figuring out how to keep everyone alive; Sloane Ashby is in for the most intense senior year of her high school life.
My eighth book—but not my last—that I wrote and published was Meeting Alvis Boman.
This was inspired by my brother. There's a lot of anger there. With this book, I wanted it to be heartfelt and a growing experience for the character. I wanted him to know that there are consequences to anything you do.
Summary: George is a small town guy with anger problems. He ends up in trouble for vandalizing property. The judge makes him clean up his mess, however long it takes. But he is also to spend two months going to a senior home where he meets Alvis Boman, a veteran who is in a wheelchair. Alvis Boman is a grumpy old man who George sees himself in. Through the summer before George goes off to his future, he learns a few things from Alvis Boman and ends up with a friendship that will last a long time in his heart.
P.S.
For Meeting Alvis Boman, whatever the book makes, I want to donate to Veterans and Wounded Vets.
Now, I am working on my ninth book. It's called UN/SPOKEN. It is a book that deals with a girl who has not spoken in sixteen years. There are reasons behind it. But it's hard for her. It's hard when she finds out the truth as she gets older meeting a charming guy.
After I finish that book, I plan on working on another fantasy/sci-fi book. I am calling it Planet 13, which will also be dealing with lgbtq+ relationships. There are reasons behind these relationships, but you'll have to find out later.
Hopefully I can work towards my book series. It is a mix between light and dark. Fantasy and magic. With some dragons and lgbtq+ relationships. I can't wait for this series because it'll be my first book series.
*Yes, some of my books have lgbtq+ relationships. I support the community. I am part of that community. I want more books, TV series, and movies to have more lgbtq+ relationships and more female leads. If I ever had a book to become a movie, I'd want a female director.
Thank you for taking the time to read this!
-J
literature
About the author
I am twenty-four years old and live in Tennessee. I love writing. I am an author. I enjoy word search. I long for people to be kinder to each other. Intimacy is more than just sex.
Reader insights
Be the first to share your insights about this piece.
Add your insights