How Daisy Jones & The Six got me out of a reading slump
Celebrities, drugs, sex, Rock 'n' Roll, and drama- NO SPOILERS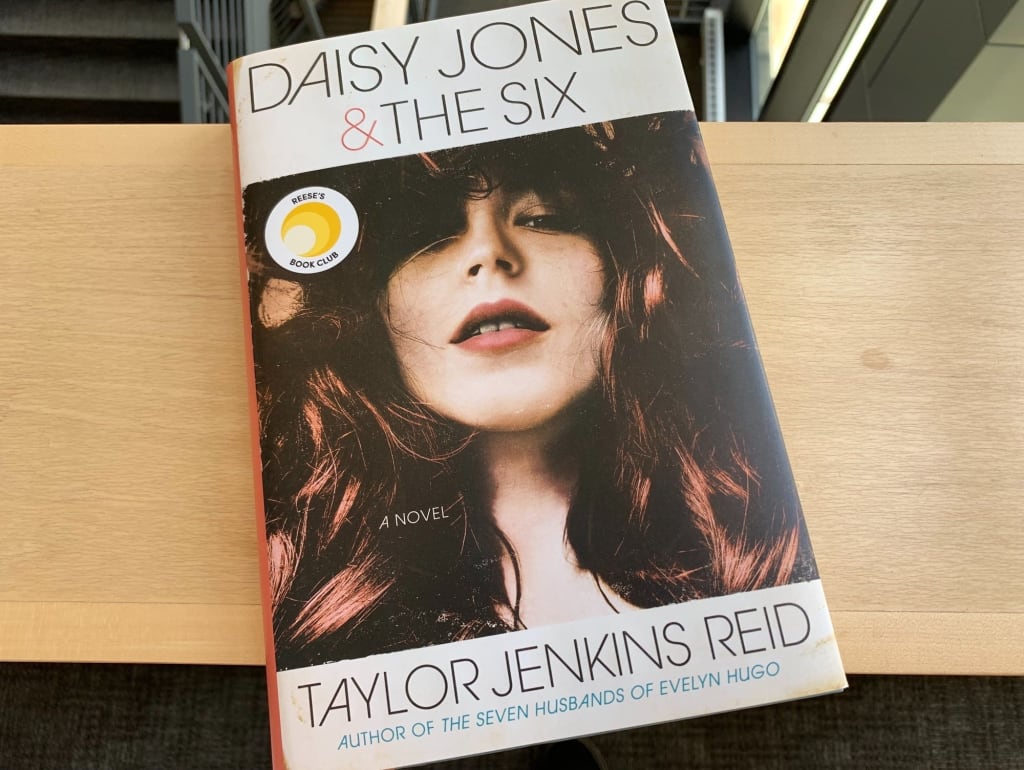 I've been in a bit of a reading slump recently: having tried to delve into the world of classics in the past few months, I found myself finding reading as a chore rather than being the intoxicating form of escapism I know it to be. Now, don't get me wrong- classics, such as A Moveable Feast by Hemmingway and J.D Salinger's A Catcher in the Rye are brilliantly enriching and thought-provoking, forcing you into being more contemplative than you may have been in most other aspects of your life. Classics have a way of poking into your pensive mind in a way that is incredibly unique compared to other genres- mainly because of the fact they have been written in a time that we can only step into when flipping through the soft pages of these compelling novels, having to really try and imagine the thoughts and methods behind the beautiful plots and scenes the authors had painted out for us, as we can't ask them in real life. The only thing about classics is that, for a usually non-classic reader like myself, they can be quite difficult to grasp. At the end of these past couple of months, I became a Pride and Prejudice hoe, and gained a headache whilst trying to read A Tale of Two Cities.
I also gained the unfortunate inability to read anything at all for two months. It was as if classics had overstimulated my brain to the point where it had melted into a pile of jumbled words in my skull. For those two excruciating months, I had been unable to find a novel of which I could get past the first 10 pages... Until, one incredibly depressing night where I decided to mindlessly scroll through different celebrities' Instagram pages- including precious Mr. Sam Claflin's (after watching Love, Rosie and Me Before You, I began to hopelessly fall in love with him- don't judge please.) One post that particularly caught my eye was a black and white photo of him and group of other actors dressed like they should be from the 70s, laughing and looking effortlessly cool. Of course, I checked the comments, and found that he had just finished filming a limited series called "Daisy Jones & The Six", based on a book of the same name by Taylor Jenkins Reid. One thing about me you should know about me is if Sam Claflin is starring in something, I'm going to watch it. However, if the film or series I am anticipating to watch is based on a book, I am most definitely reading the book first.
Fascinatingly, one of the main things that attracted me to this book was the way it is written. It's written in the form of an interview, with the entire book being different characters recounting their joint story from their own separate perspectives. This distinctive writing format made the novel much more interesting and easier to read, hence, this was the thing that distinguished itself from other books and got me out of my reading slump.
The next thing that instantly grabbed my attention was, of course, the story itself. Without giving away too many spoilers, the story follows a group of six people who form a rock band in the appealing 70s era, started by the brothers Billy and Graham Dunne. The novel separately follows a lone artist called Daisy Jones who's life inevitably becomes entangled with the lives of The Six. We follow a path of heartbreak, love, pride and personal issues not easily overcome. Taylor Jenkins Reid manages to make an exceptionally moving story incredibly hard to put down- I even had to google at one point to check that the book is actually fiction because of how believable and yet diverting the lives of the characters on these pages were.
Note to take-away: if you're in a reading slump, please grab this book.