How Close Are We To Seeing The Young Avengers In Live-Action Format?
Marvel Studios has been teasing the next generation of heroes for some time now, and with each introduction, we get closer and closer to the team assembling. The question is, when will we see them onscreen?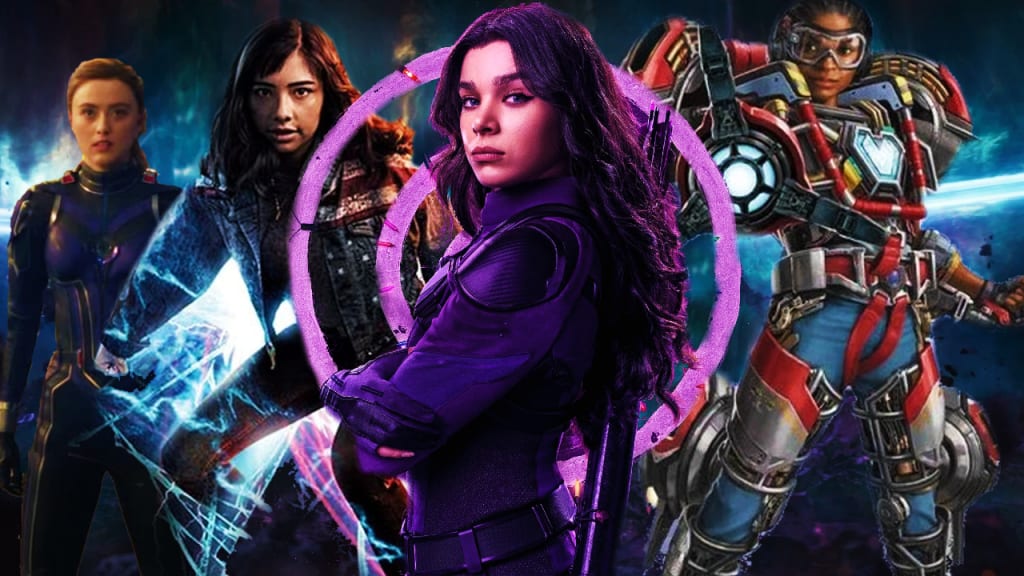 (Image Copyright: Marvel Studios)
In this post-Endgame era of the Marvel Cinematic Universe, the main focus has been on legacy characters, people picking up where former Avengers left off. Sam Wilson graciously accepted the mantle of Captain America from Steve Rogers. Jennifer Walters is slowly stepping into her green cousin's shoes as Earth's newest Hulk. And Shuri took over as Black Panther in the wake of her brother's demise. They'll play integral roles as the planet's protectors, but they're not the only ones who will.
A new generation of heroes is also working their way up the ranks at a rapid pace. Hawkeye introduced fans to teenage Kate Bishop (Hailee Steinfeld), who, for all purposes, is the new archer Avenger. Bishop took on numerous mercenaries with little know-how, learned quite a bit from Clint Barton (Jeremy Renner), and went head-to-head with the Kingpin (Vincent D'Onofrio). She's an unofficial member, albeit a young one, which brings us to the obvious conclusion.
Path To The Young Avengers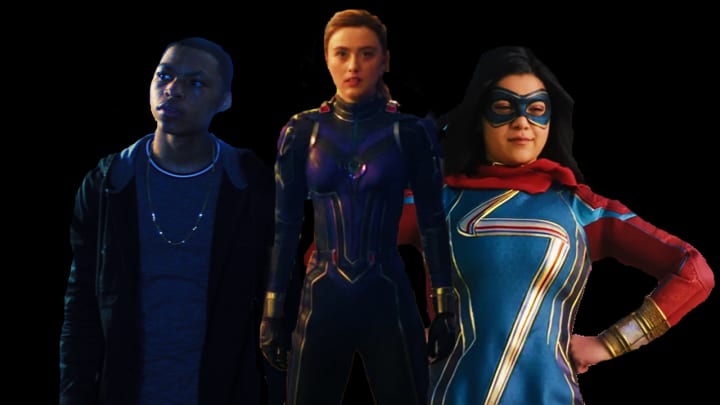 Besides Bishop, several members of the Young Avengers team already exist in live-action format, and their union may happen sooner than anyone thinks. Eli Bradley (Elijah Richardson) made his first appearance in Falcon and the Winter Soldier. Cassie Lang (Kathryn Newton) will join her father in his battle against Kang in Quantumania. And more young starlets like them are slowly entering the fold.
So, as one can see, Marvel is slowly building toward assembling the Young Avengers. They probably won't take over for their predecessors right away. Combatting lower-level threats, on the other hand, sounds like a test fitting of amateur heroes for their first time out together.
Additionally, the Young Avengers might protect the world while Avengers: Secret Wars wages. The Beyonder pulls participants from their times and returns them to the same point once the battle is complete, but the stakes would be much higher if the Avengers all disappear while a crisis wages. Handing the responsibility to the younger group presents them a chance to be real heroes and potentially tangle with supervillains who fought their mentors.
Team Members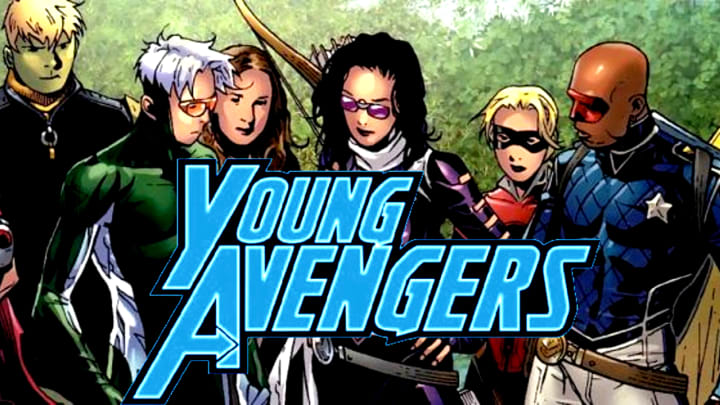 As for the live-action adaption of the Young Avengers, they might look slightly different from the comic's depiction. For one, the Maximoff twins are out of the picture. A version of them doesn't exist in the 616 universe, and without Wanda Maximoff (Elizabeth Olsen), their immediate return is unlikely.
Similarly, Eli Bradley might be too inexperienced to hang with the likes of Kate Bishop and Riri Williams (Dominique Thorne). He's had no development toward becoming his superhero counterpart, and there isn't exactly a project for him to appear in unless we're counting Captain America: New World Order. But that movie already has a stacked cast, so there's probably no room for him, or time, for that matter, to devote to another subplot.
While the most plausible scenario will see Patriot withheld until the Young Avengers' second recruitment, we may already know who replaces him and the Maximoff twins during the first wave.
Live Action Replacements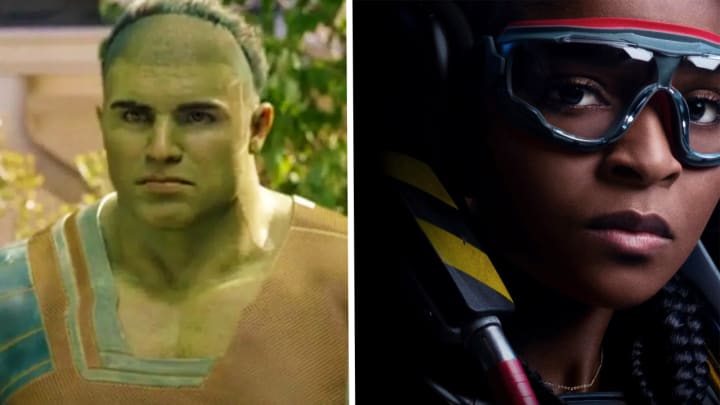 Riri Williams, for one, made a lot of progress toward becoming Iron Heart in the Black Panther sequel. Williams left Wakanda without her Vibranium armor, but that won't deter her from arming up again. She'll have a target on her back after everything that transpired, giving Riri even more reason to focus on protecting herself with an armored suit.
Skaar is another contender to replace one of the comic-accurate Young Avengers who can't enter the fold. The Disney+ She-Hulk series briefly introduced fans to Banner's son in Season 1's final moments. We can only assume he has a big future ahead of him, potentially on a superhero team.
One can guess how the Hulk's son gets involved in Earthly matters, and either an assassination attempt on Banner or his father outright disappearing would give Skaar a reason to step up. The Young Avengers also needs someone who's noncommittal at first but then rises to the challenge when necessary. Skaar fits that description perfectly since a similar recruitment strategy would mirror the Avengers' first attempt at getting Bruce Banner to use his Hulk power for good.
Replacements and changes to the team aside, the Young Avengers has a massive list of recruits in line to sign up.
Second Wave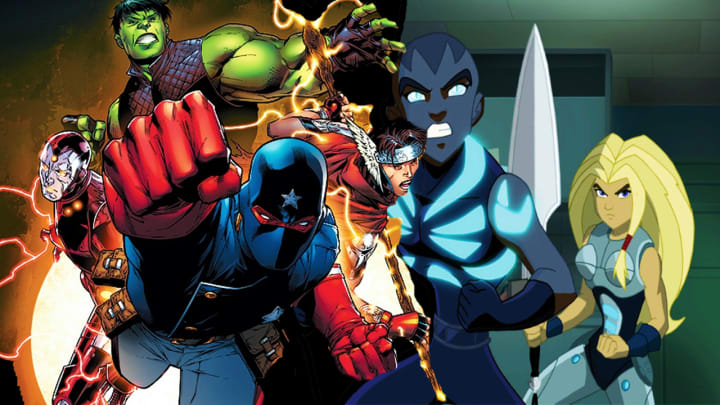 For one, Wakanda Forever revealed that before T'Challa's passing, he fathered a child with Nakia. That, in turn, lines up T'Challa's son to become the kingdom's protector. Or Toussaint may have a role in an episode of Marvel's What If series, in which a plot similar to Next Avengers: Heroes of Tomorrow plays out.
Secondly, Thor's adopted daughter is in line to become a superhero herself. Fans assumed that title of God of Thunder would go to Jane Foster, except their latest adventure wrapped with Mighty Thor going to Valhalla. Instead, Love (India Rose Hemsworth) wound up carrying Mjolnir at the end, hinting at a future as an Avenger.
The third candidate who comes to mind is Kamala Khan (Iman Vellani). Fans might assume she'd be in the first wave of recruits, except Kamala traded places with Carol Danvers in the Ms. Marvel finale. She'll be on an adventure with the Marvels for an undetermined amount of time, making her participation in the Young Avengers unlikely. However, in the future, Kamala might be suited to join them as a more experienced heroine, playing a mentor instead of a mentee.
When Will The Young Avengers Assemble?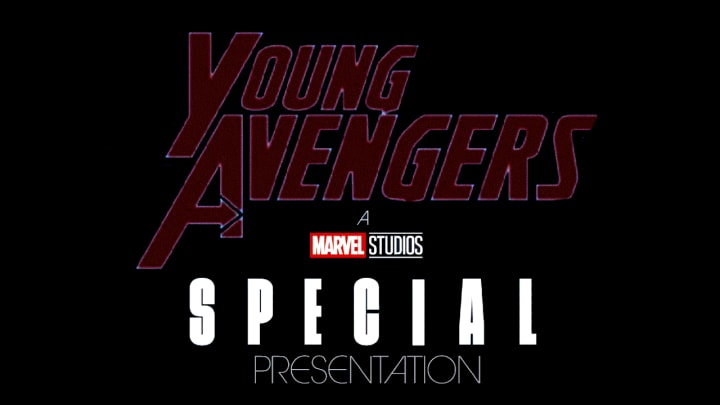 The million-dollar question is when audiences will see them on the big screen or in a Disney+ series. A television show feels like the best medium since most of the main heroes got their start there. However, Marvel's addition of a new platform may offer a better alternative.
Disney + recently hosted the debut of Werewolf By Night in a Marvel Special Presentation. It's neither an episodic series nor a feature-length film. More than anything, the project is a combination of the two. Although they more closely mirror a movie gone directly to streaming. Think Netflix Original, but for Marvel projects.
With a new platform for Marvel titles that aren't blockbuster caliber, the Young Avengers could appear in a Special Presentation. Considering how most team members debuted on Disney+ shows, it makes sense that they join forces on the same stage. The studio might announce a movie within the next few years, yet with Secret Wars inching nearer, a Young Avengers feature might fall to the wayside or distract from the main narrative.
In all cases, a Marvel Special Presentation sounds like the ideal medium for assembling the teenage superhero team. A movie or television show can do equally well. The previously mentioned special, on the other hand, offers many more options. And if it turns out to be profitable, a sequel in either cinematic or episodic format can keep the story going.
You can catch Cassie Lang AKA Stature in action for the first time in Ant-Man: Quantumania on February 17, 2023.
Reader insights
Be the first to share your insights about this piece.
Add your insights