How Ben 10 Omniverse Should Have Ended
Unraveling The Missed Opportunities in the Ben 10 Omniverse Ending: A Fan Theory Exploration
Hello fellow Ben 10 enthusiasts, welcome back to our channel where we dive deep into the animated universe! If you're new here, hit that subscribe button, and to everyone watching, don't forget to give this video a thumbs up if you enjoy our content! Today, we're gonna jump into a theory that's been brewing in our minds – How Ben 10 Omniverse should have ended. So, let's buckle up and get ready for an Omnitrix-filled ride!
Omniverse gave us a new look at Ben Tennyson's world. We saw our favourite hero mature, and we were introduced to new characters and threats. However, the ending left many fans, like you and me, a bit underwhelmed. We wanted more of Ben, more of the Omniverse. And here's how we think it should have ended.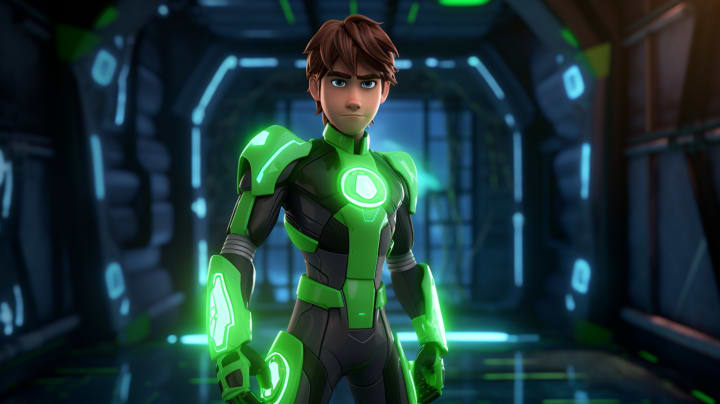 First off, let's address the elephant in the room – the underwhelming and untapped potential of the Time War. We know the Time War has far-reaching consequences, and the creators could have used it more effectively, building up to a much grander climax. Imagine, instead of a hasty wrap-up, we get a few more episodes dedicated to the Time War, seeing Ben and his friends strive to restore balance, travelling through time and fighting epic battles.
In addition, the closure of many story arcs was quite abrupt, leaving fans yearning for a more satisfactory conclusion. A good example is the 'Evil Ben' arc. We think it would have been more compelling if the Evil Ben storyline was extended, showing a deeper struggle between Good Ben and Evil Ben, and culminating in a grand finale where Good Ben's virtues triumph.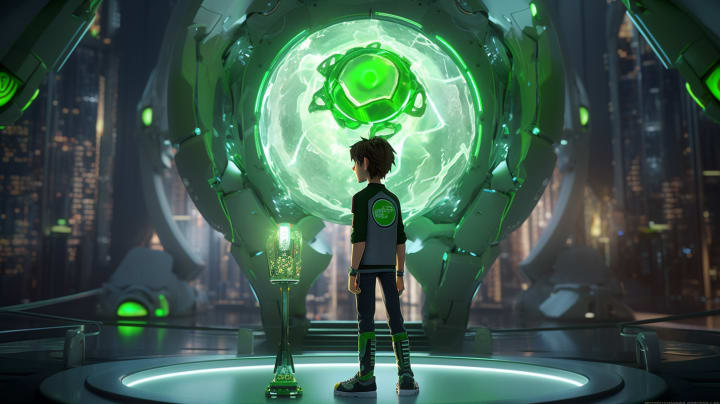 And what about Ben's personal growth? The series has always been about his journey and his maturity. Perhaps instead of abruptly transitioning Ben into a responsible hero, we could have witnessed a more gradual character development – showcasing his inner conflicts, his struggles, and how he overcomes them to be the hero we know and love.
And, last but definitely not the least, the creators left a lot of potential for future series, but they haven't materialized till now. The ending teased a future with Ben 10,000, and the fascinating concept of a multi-dimensional universe. It would be fantastic if Omniverse had ended on a cliffhanger, teasing the fans with an upcoming series exploring these concepts, ensuring the continuity of the franchise.
So, there you have it, Geeks! That's our theory of how Ben 10 Omniverse should have ended! It's a universe we all love and feels attached to, and while the ending wasn't perfect, it doesn't diminish our love for Ben and his adventures.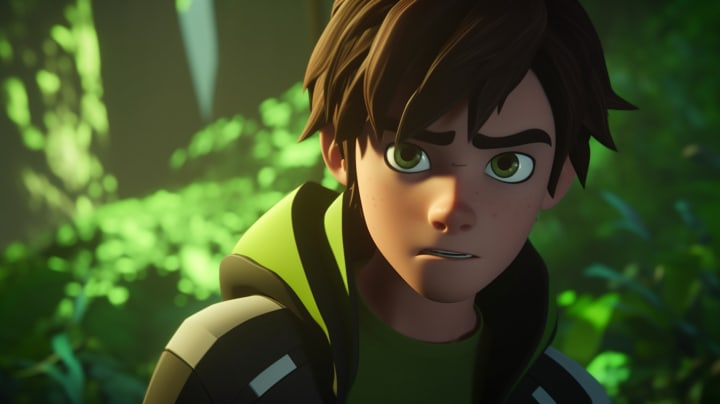 But now we want to hear from YOU! What do you think? How would you have preferred Omniverse to end? Share your thoughts in the comments below and let's keep the Ben 10 legacy alive together!
And hey, before we wrap this up, we've got a question for you! What other content would you like to see on our channel? Is there a specific topic, theory, or character you want us to dive into? We're all ears and we're super excited to explore this universe with you.
Please let us know in the comments below, and who knows? Your idea might be the focus of our next video! We're all about creating content that you love and enjoy, so don't hesitate to share your thoughts.
Alright, time travellers! That's all for today. Don't forget to hit that like button if you enjoyed this video, share it with your fellow Ben 10 enthusiasts, and if you haven't already, make sure to subscribe for more content like this!
Keep the love for the Omniverse alive, stay curious, and as always, until our next adventure... see ya!
#ben10 #omniverse #alternateEnding #ben10FanTheory #animateduniverse
Don't forget to follow me on other social media platforms for more awesome content! 📲✨
🎥https://www.youtube.com/@FetaGeekNews
📸 https://www.instagram.com/fetageeknews/
🎵 https://www.tiktok.com/@fetageeknews
📝https://vocal.media/authors/feta-geek-news
About the Creator
Welcome to Feta Geek News, the ultimate destination for all things geeky and exciting! Our channel is dedicated to delivering you the latest and most thrilling news from the world of technology, gaming, science, and pop culture.
Reader insights
Be the first to share your insights about this piece.
Add your insights