Hotline Miami Wildlife #8
Behemoth Comics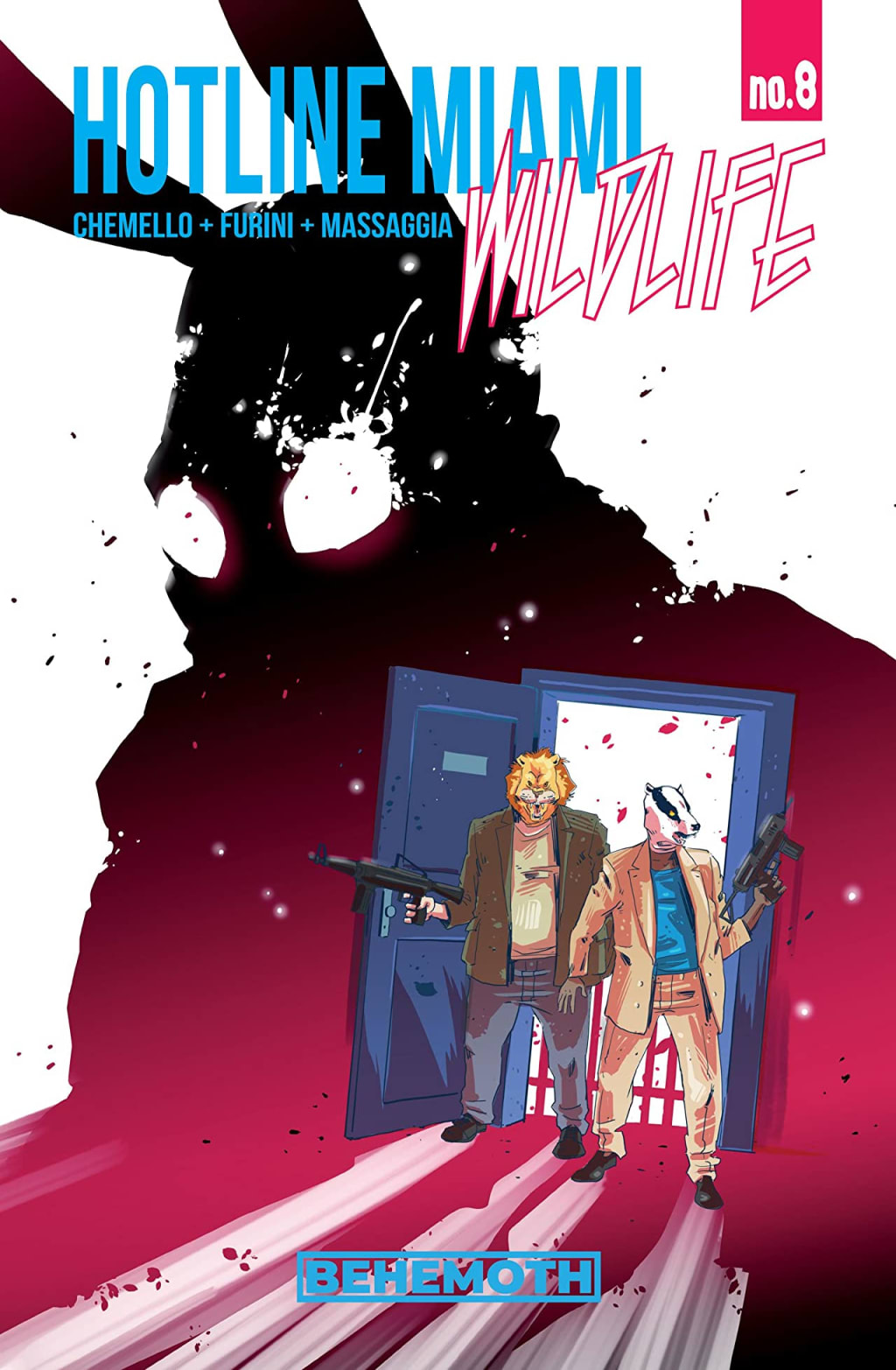 Hotline Miami Wildlife #8
Behemoth Comics 2020
Written by Federico Chemello & Maurisio Furini
Illustrated & Lettered by Alberto Massaggia
Read the conclusion to the comic based on the multi-million unit selling video game franchise, Hotline Miami, this final issue collides everything together as Chris and Peter's story come to its thrilling conclusion!
Alright this is a sleeper book, by that I mean you are sleeping on it. Or it's one that is not so well known but is more than worth your time to seek out and read in its entirety. Sure it's based off a video game but since I don't play any for me this is a stand alone series that introduces us to this ultra-violent world and it's a hell of a good time. The writing here has been sensational as it blends the idea of being a hitman for someone you don't know that always seems to be watching and trying like hell to break your pattern of obscene cocaine use and wasting your life away with killing folks for fun and money. This is a modern masterpiece when it comes to the whole intellectual subtext of what we see and it will sneak up on you in ways that you'll remember for the rest of your life.
I am a huge fan of the way that this is being told. The story & plot development that we see through how the sequence of events unfold as well as how the reader learns information is presented extremely well. That Chris saved Peter and is working to give him a better life away from crime and violence is admirable but will they live to see that dream come true? The character development we see is phenomenal. How we see them act and react to the situations and circumstances they encounter as well as the dialogue that we see has been fleshing them out so extraordinarily. The pacing here is excellent and as it takes us through the pages revealing more and more of this final arc we're swept up in this like the tasmanian devil at his feeding frenzy.
The way that we see this being structured and how the layers within the story have been playing themselves out, evolving, changing and growing in some sensational ways it's been a joyride to see. The way that everything works together to create the story's ebb & flow as well as move the story forward has been a pure joy to experience.
I've watched the interiors grow and evolve since issue one as well. I love the linework we see and how the varying weights are being utilised to create such a great use of detail work. With the masks or without the faces, facial structures and body language do wonders in helping flesh them out even further. The composition within the panels, which could benefit from more backgrounds, do bring us some great depth perception, sense of scale and that overall sense of size and scope to the story. The utilisation of the page layouts and how we see the angles and perspective in the panels show an extremely talented eye for storytelling. The colour work is marvellous as well. How we see the various hues and tones within the colours being utilised to create the shading, highlights and shadow work shows a beautiful understanding of colour.
​
This is a marvellous world and I do certainly hope it isn't the last time we see a story set in it. There is a rich and powerful and disturbing cast of characters just waiting to be explored and for another lost soul to get caught up in it. This has been one of my true pleasures to have been reading. I urge everyone to pay attention to Behemoth Comics because the quality of storytelling they've got in their books is incredible.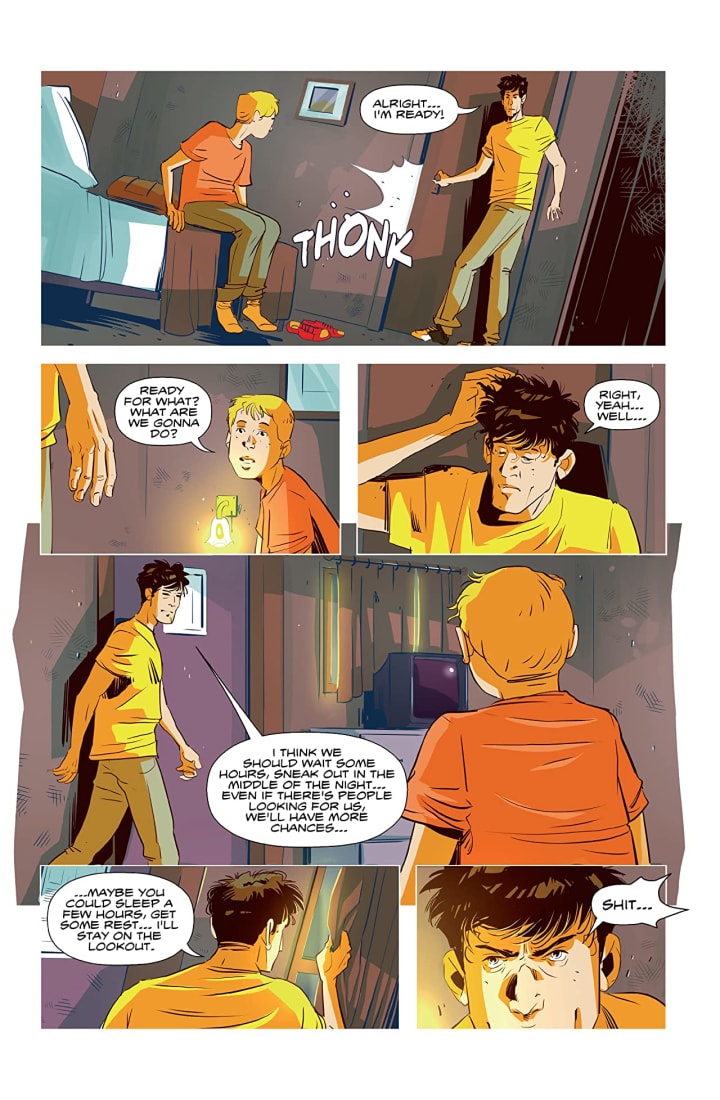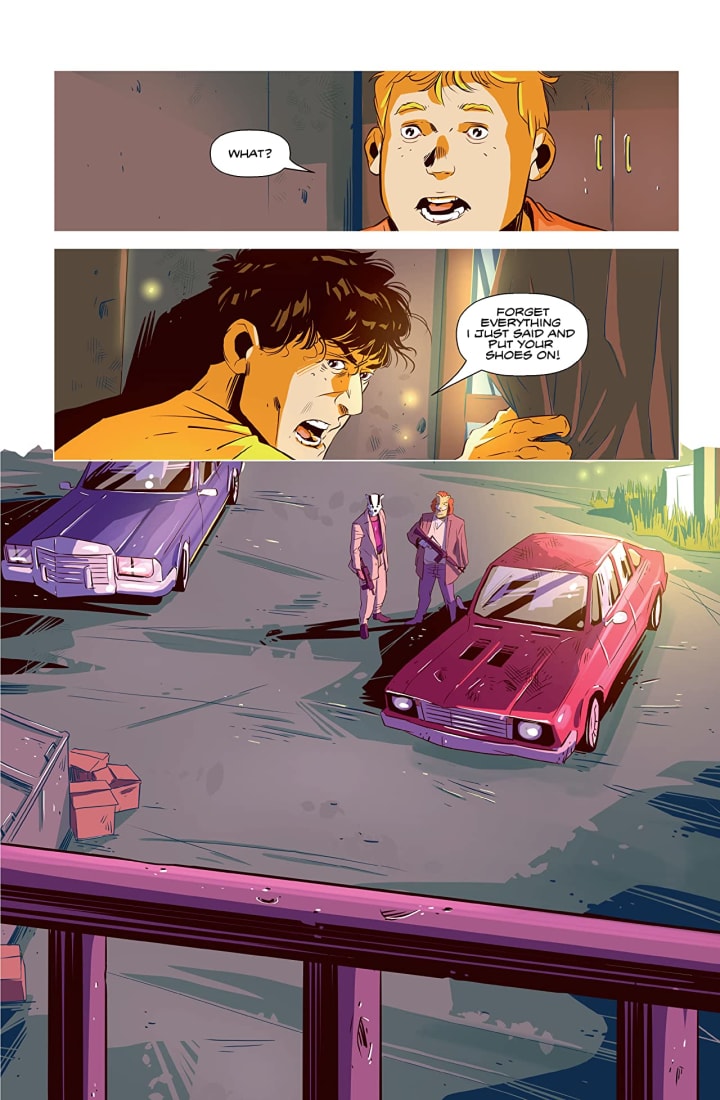 comics
Just me talking about the comics I enjoy reading, ones that you might not know exist and spotlighting the indie creators that excite me.
Receive stories by Steven Leitman in

your feed